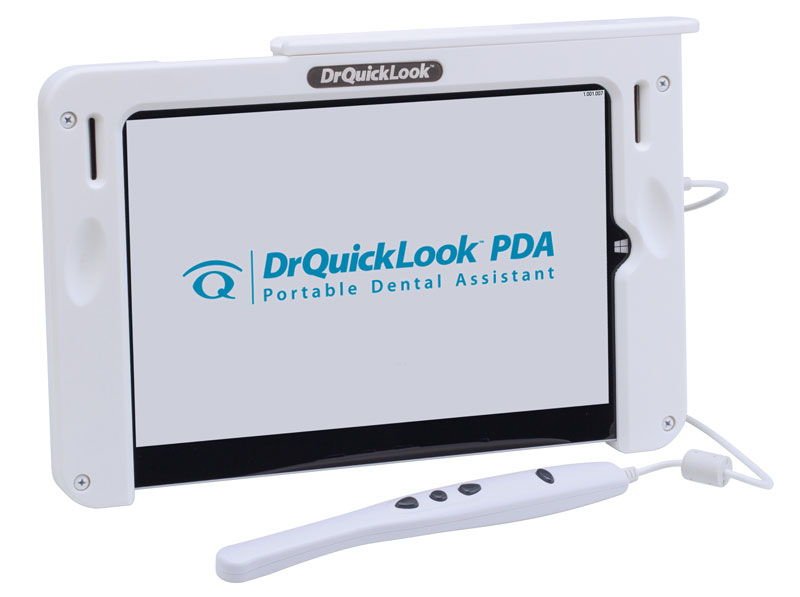 Providing a faster approach to case acceptance
Every dental practice is unique and deserves a product that will adapt to the needs of the dentist and staff. Your patients are just as unique in what guides them to accept treatment and gain trust.  
So why settle for a product that not only expects your practice to adapt to its needs but also only offers one tool of many to educate and compel patients to accept treatment?  
The DrQuickLook Chairside PDA Tablet offers a complete system of care that is portable, easy to use, educational and fun! Includes pre-loaded foolproof software, 2MP intraoral camera, 8MP back camera, protective surround, IC and post op videos, optional patient education videos and a fully functional Windows 10 Tablet for unlimited use in office or connect to the internet if you desire, and so much more. It's the best deal in the industry and backed by a caring team of people you can rely on!
"DrQuickLook offers an easy to use and visually pleasant method to explain the procedure and problems to patients."
"It has increased my business significantly."
Dr. David Metzdorf, Jr DDS Fairfax, VA
Works independently or with your present office technology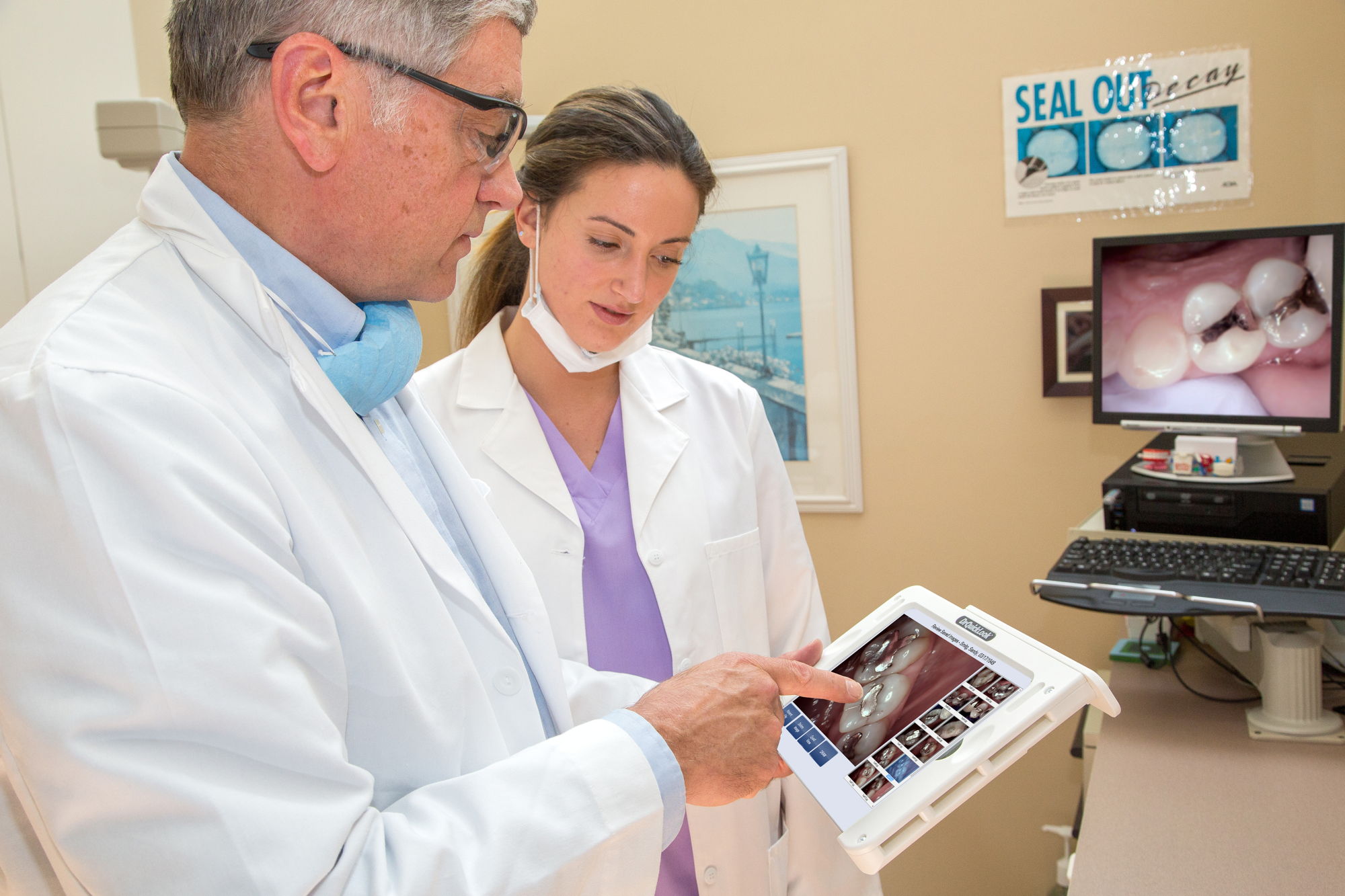 Review with staff, hygienists and peer-to-peer consultations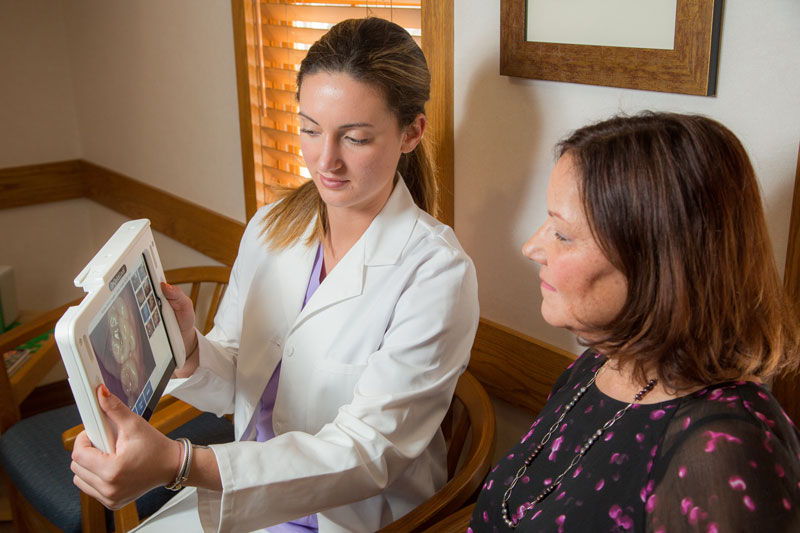 Review with parent in waiting room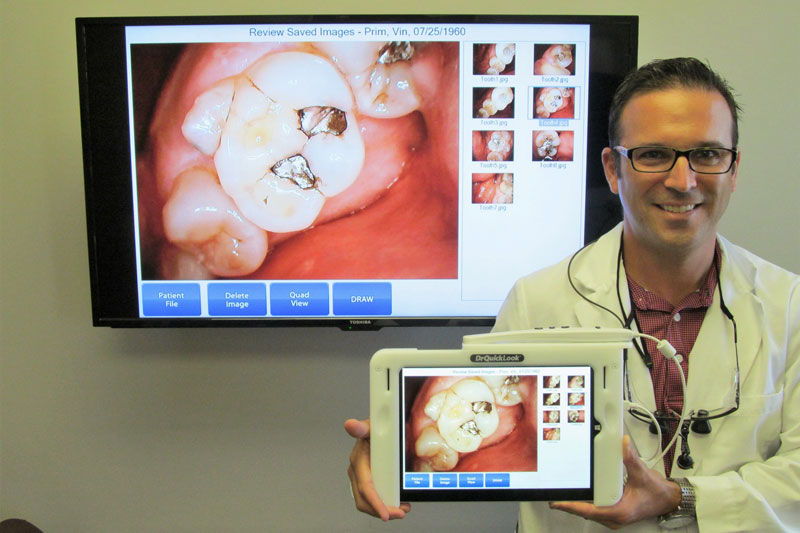 Display images on any monitor
Provides a suite of features that allows an increased level of patient care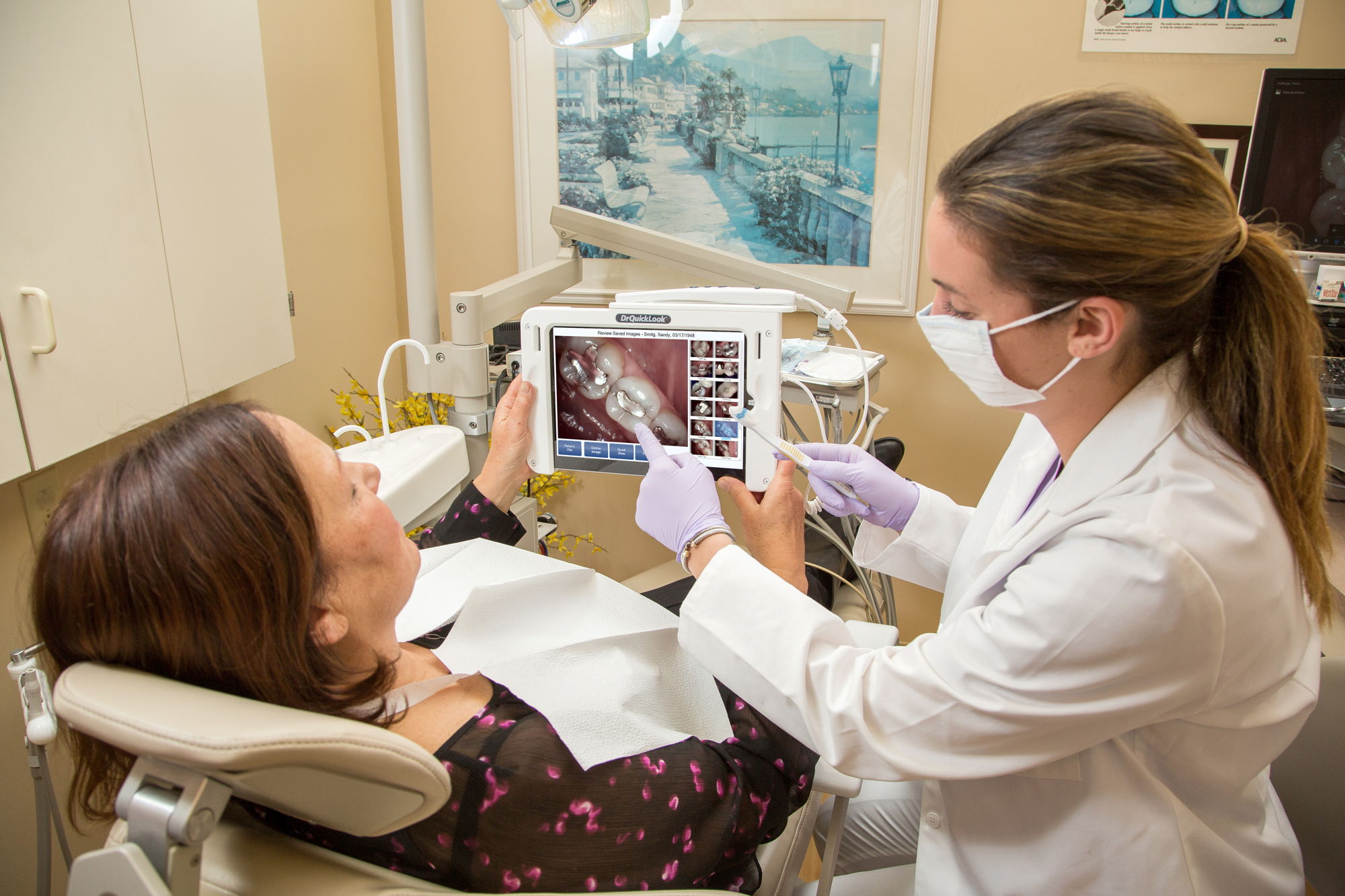 Nothing is more powerful for case acceptance than patients holding their dental problems in their own hands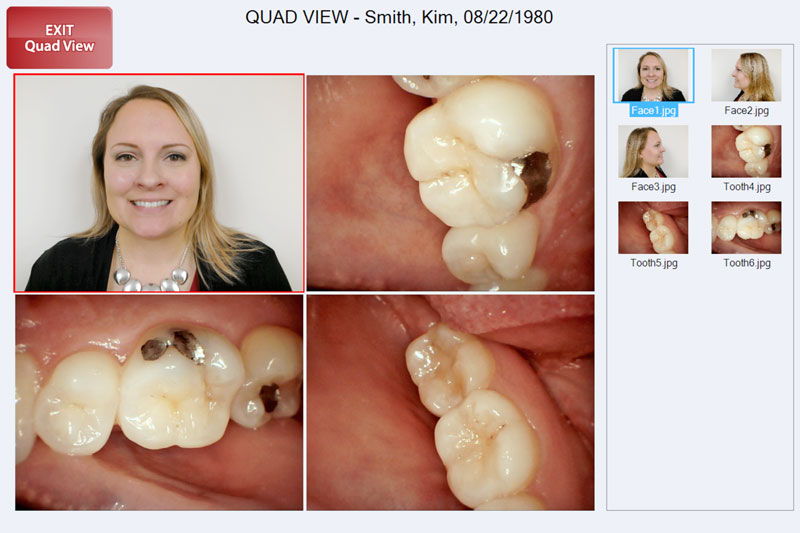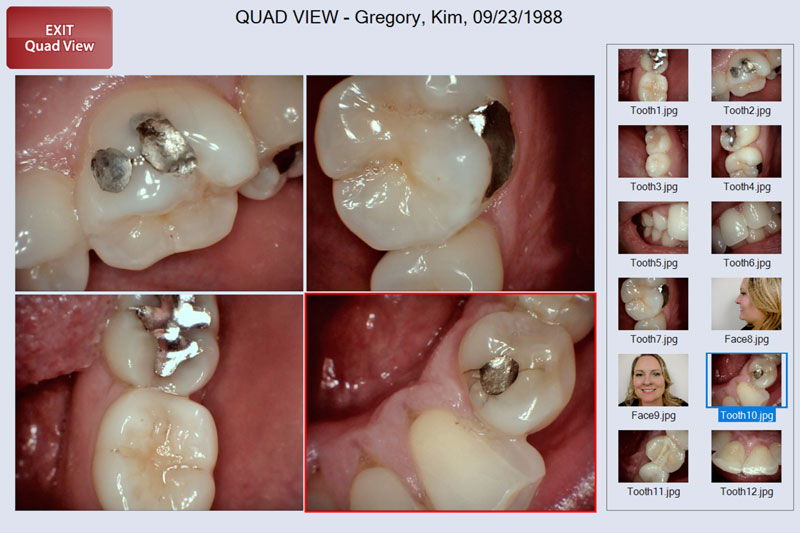 Use Quad View to review multple treatments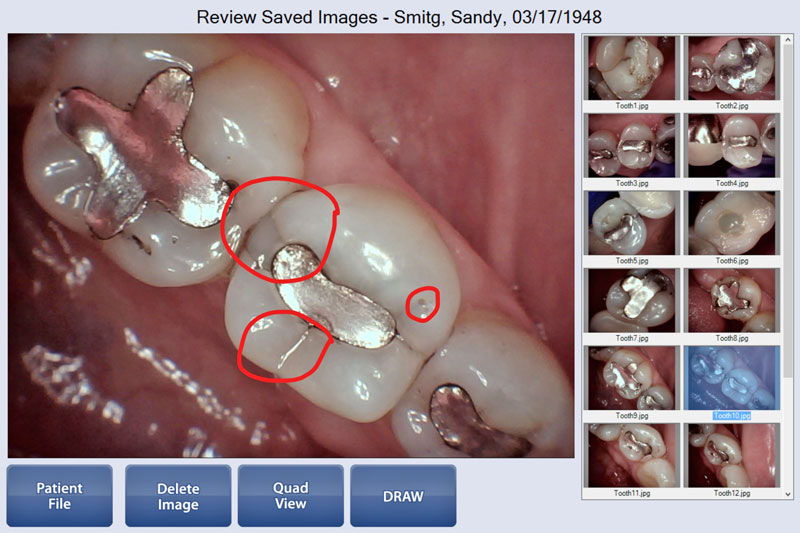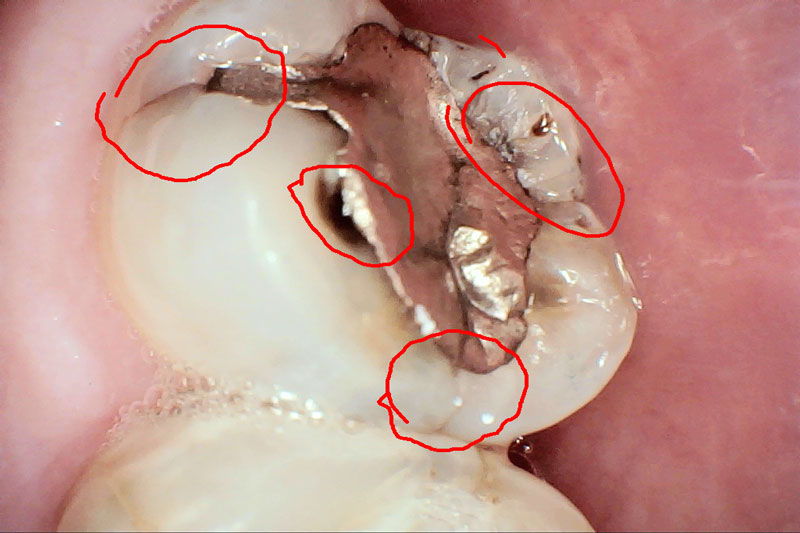 Draw on and image to identify issues for review with patients and claims
Use the DrQuickLook PDA Tablet to educate patients and protect your practice. 
Upgrade the PDA Chairside Tablet to include
over 60 patient education videos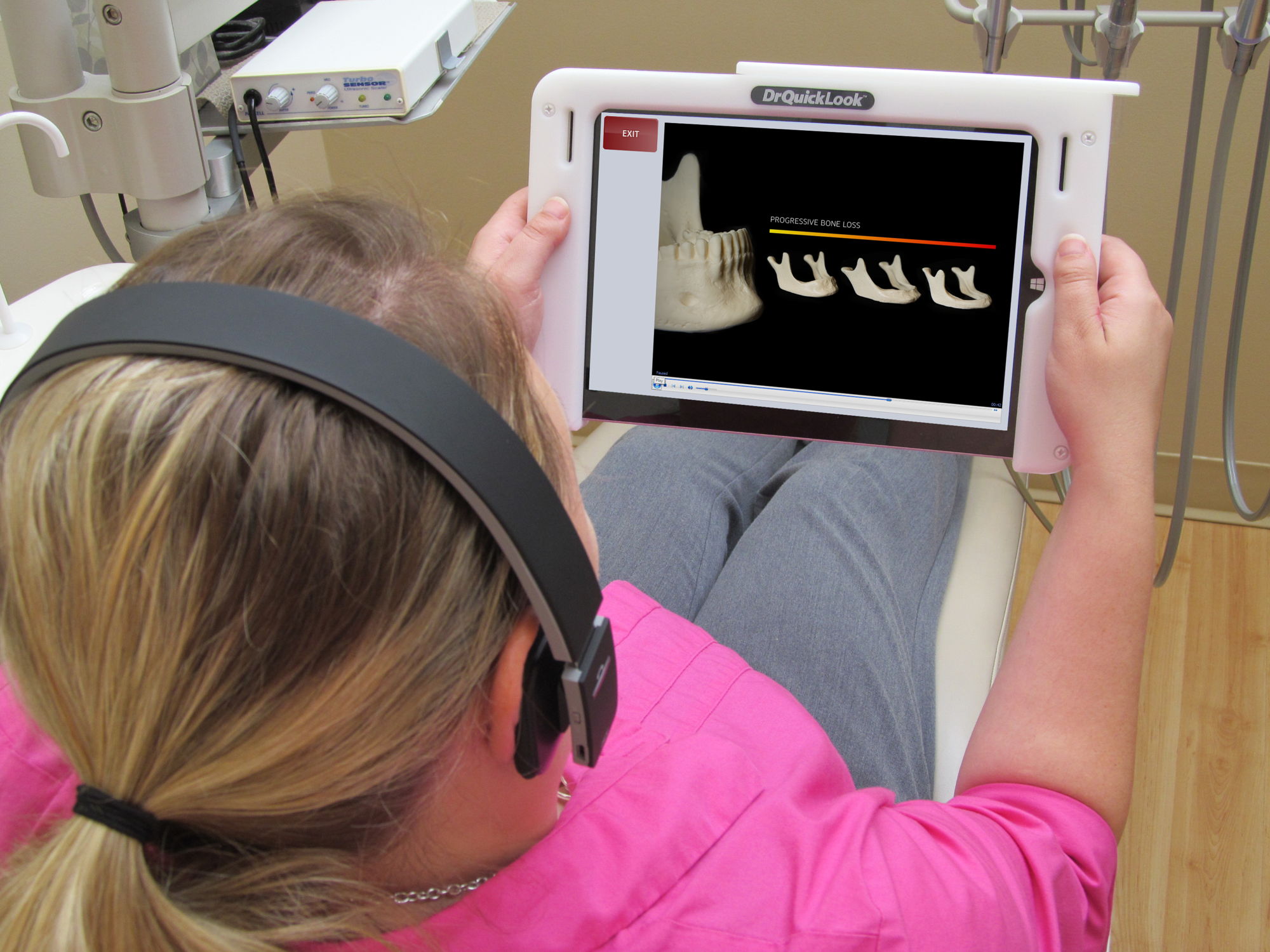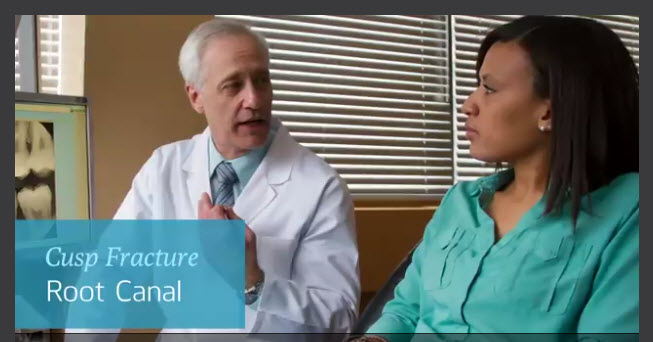 High definition patient education videos are perfect for consistent, reliable information.
Every PDA Tablet includes clinical videos in
English and Spanish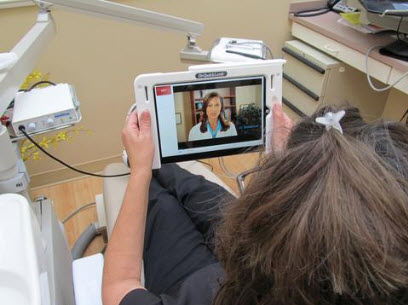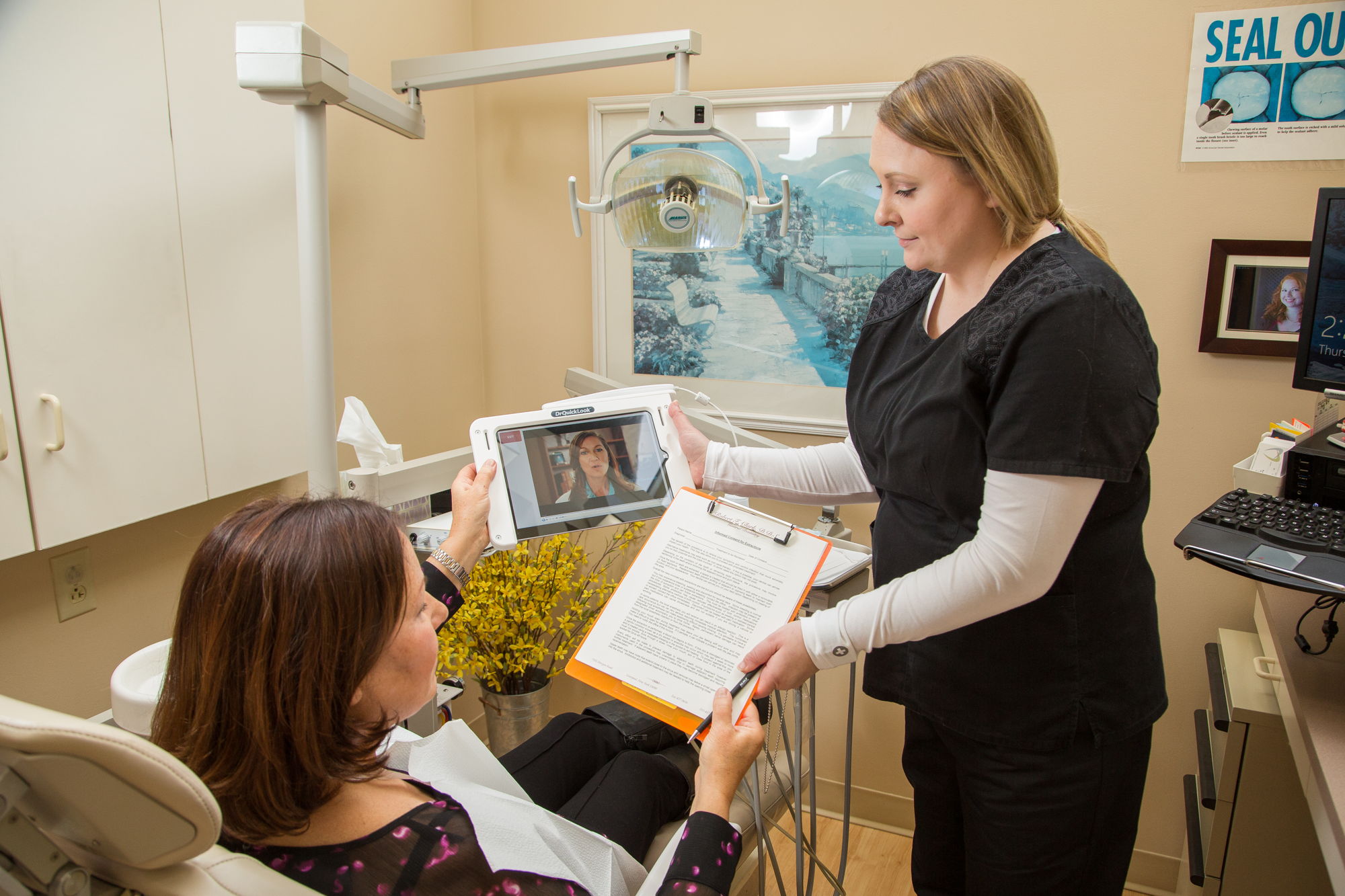 Protect yourself with legally consistent informed consents and post-op videos. Includes matching documents to sign.
Works right out of the box with pre-loaded, easy to use software. We provide complimentary customer support and remote access when needed.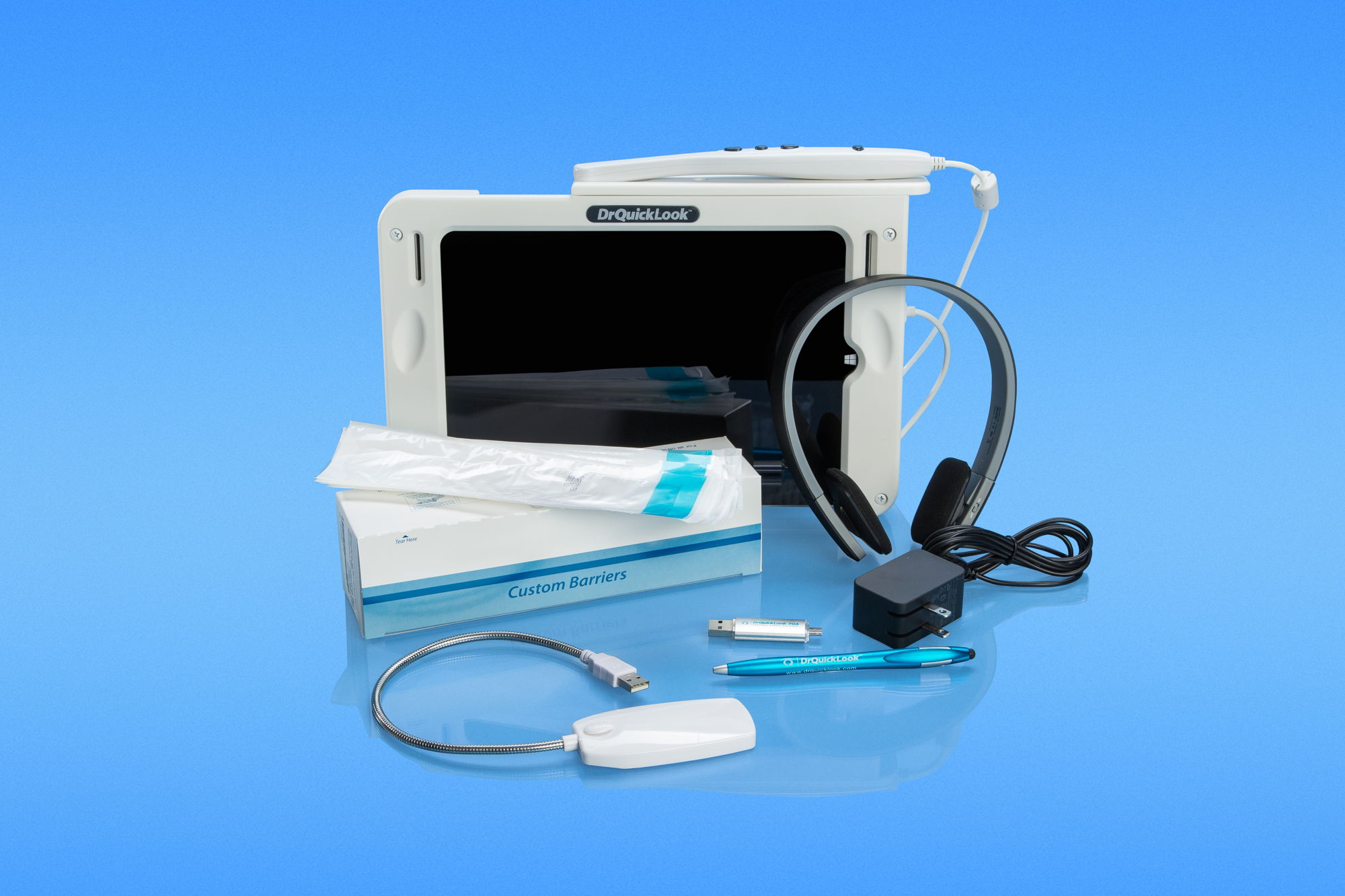 Transfer to ANY practice software or wi-fi to network
1 Year full warranty
Free lifetime updates and remote access customer support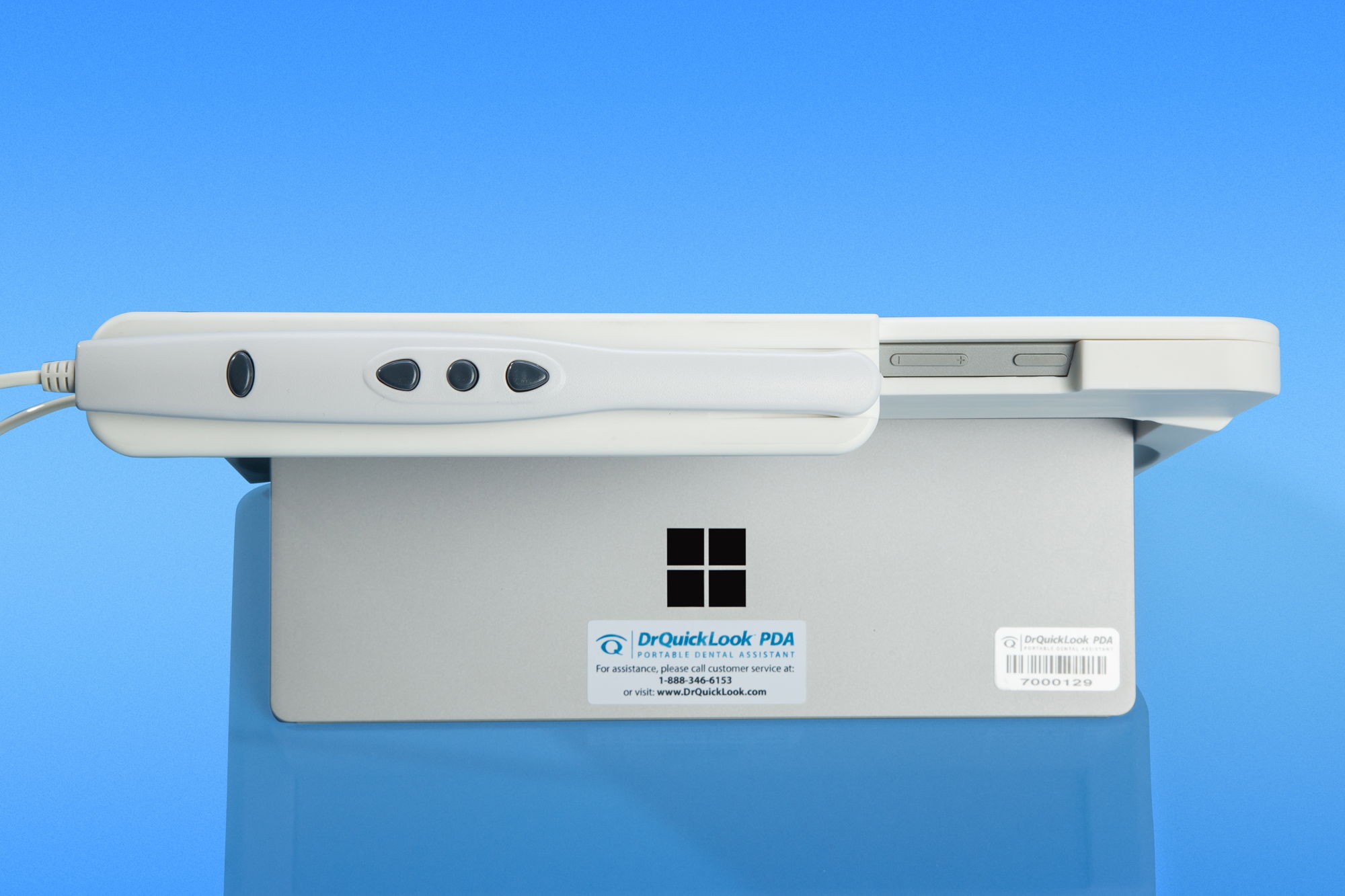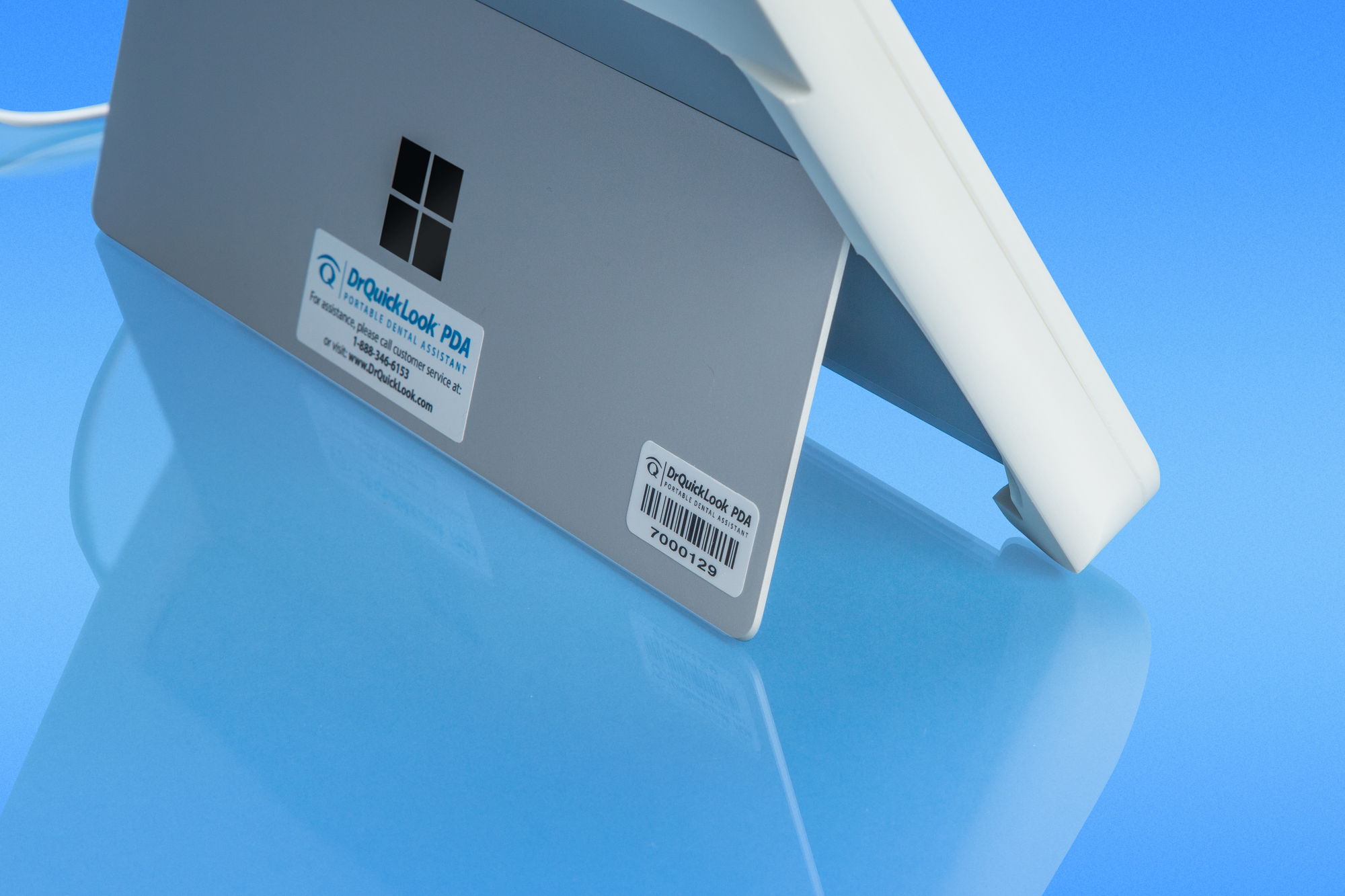 Three-way, adjustable built-in kickstand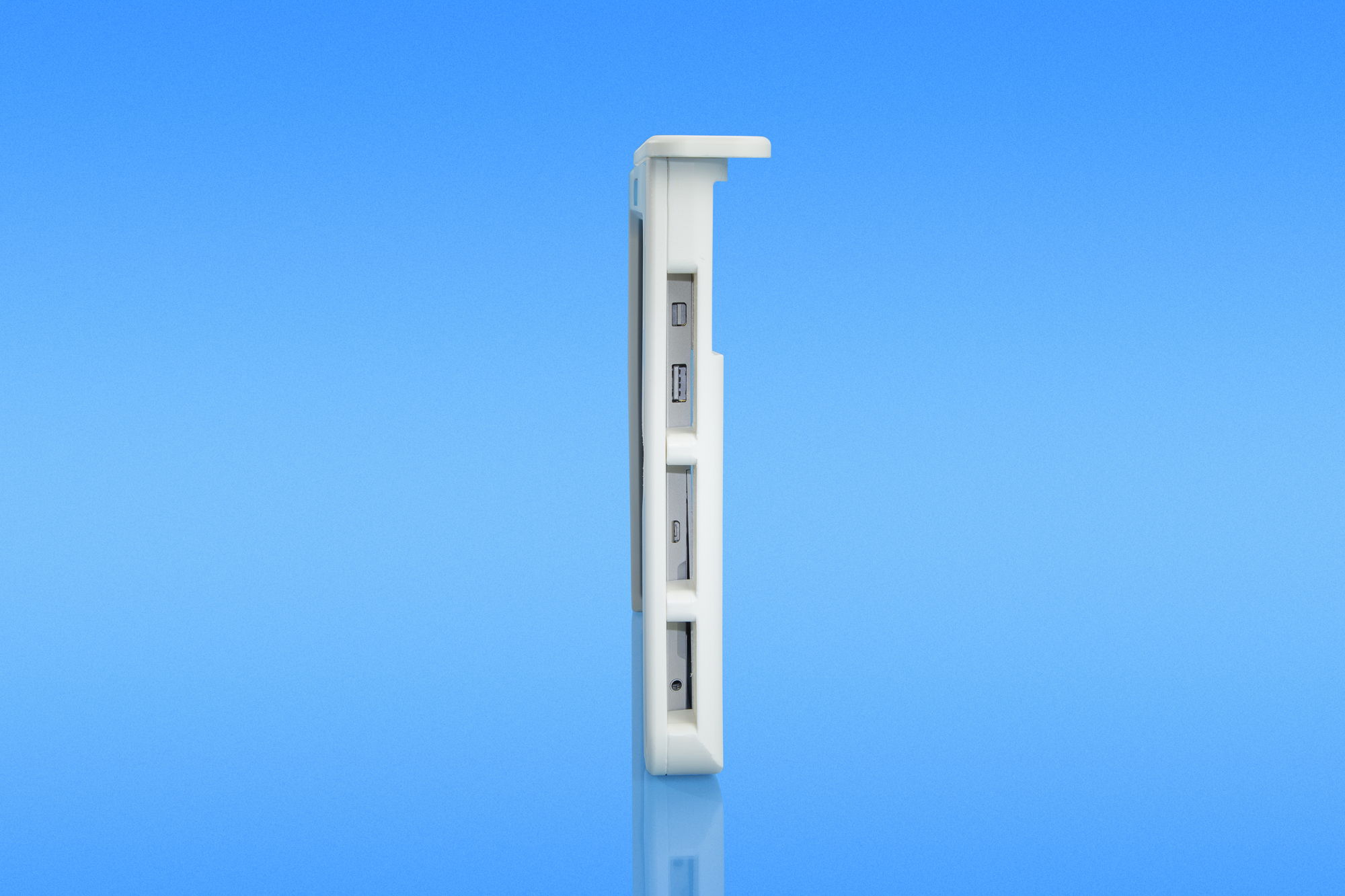 Ports are easily accessible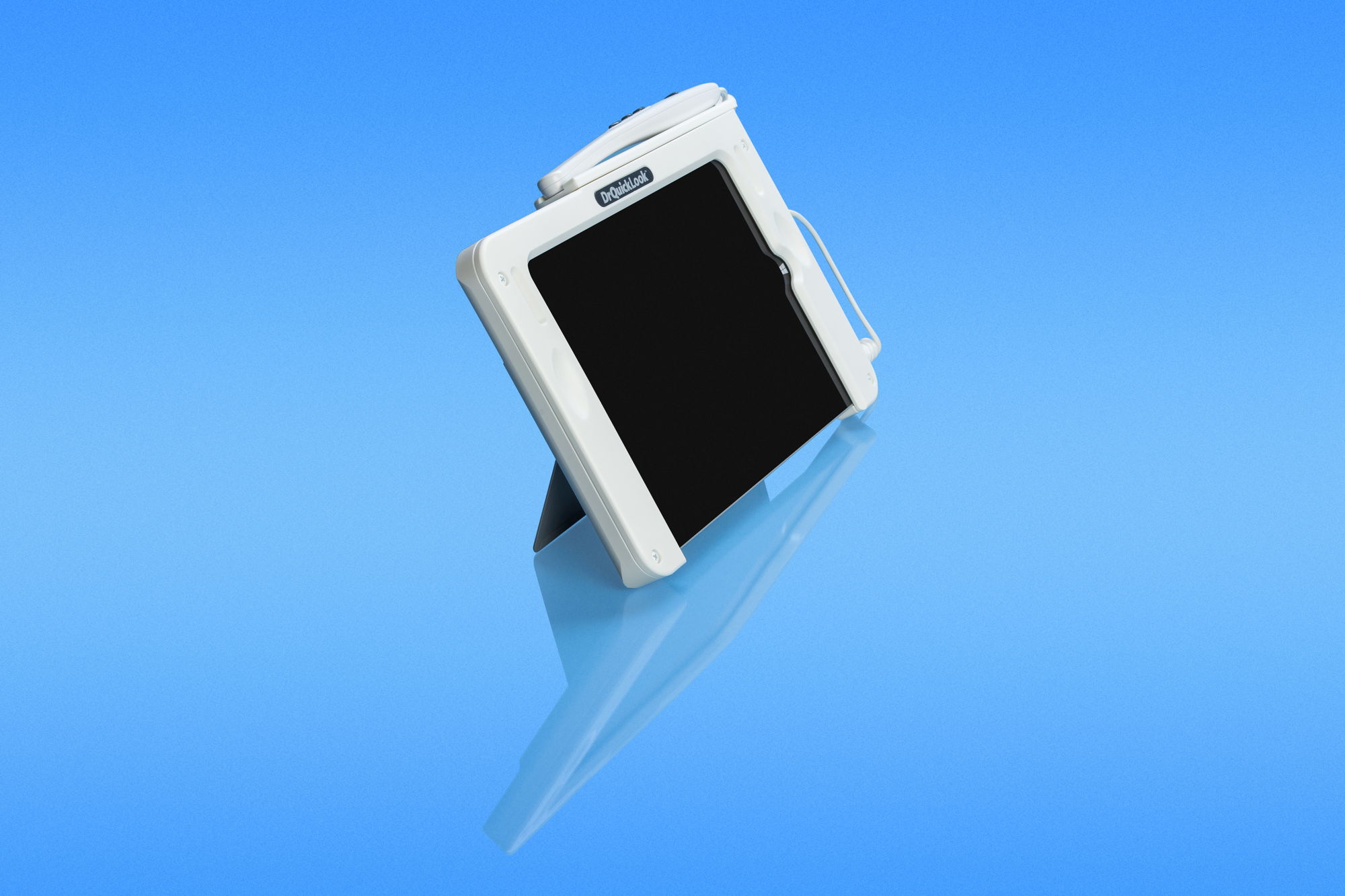 Take crisp images while the patient holds the PDA for instant recognition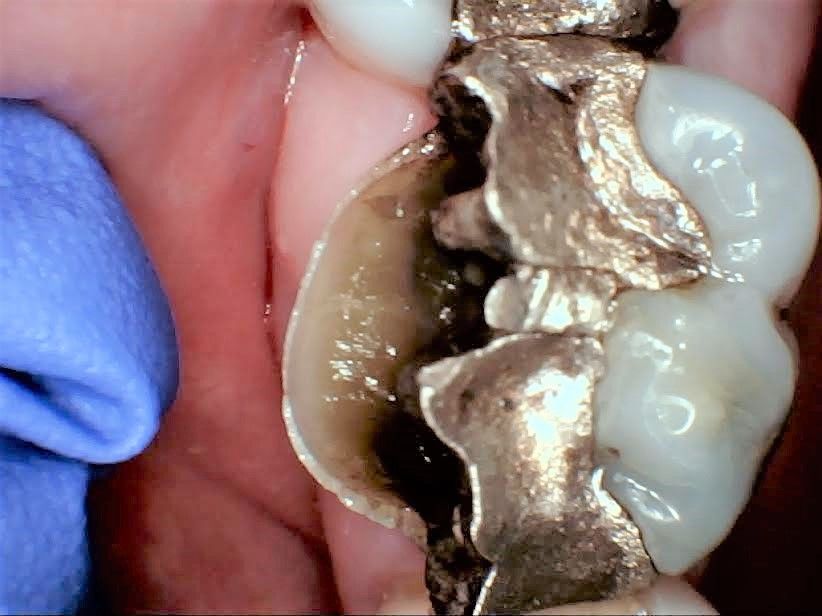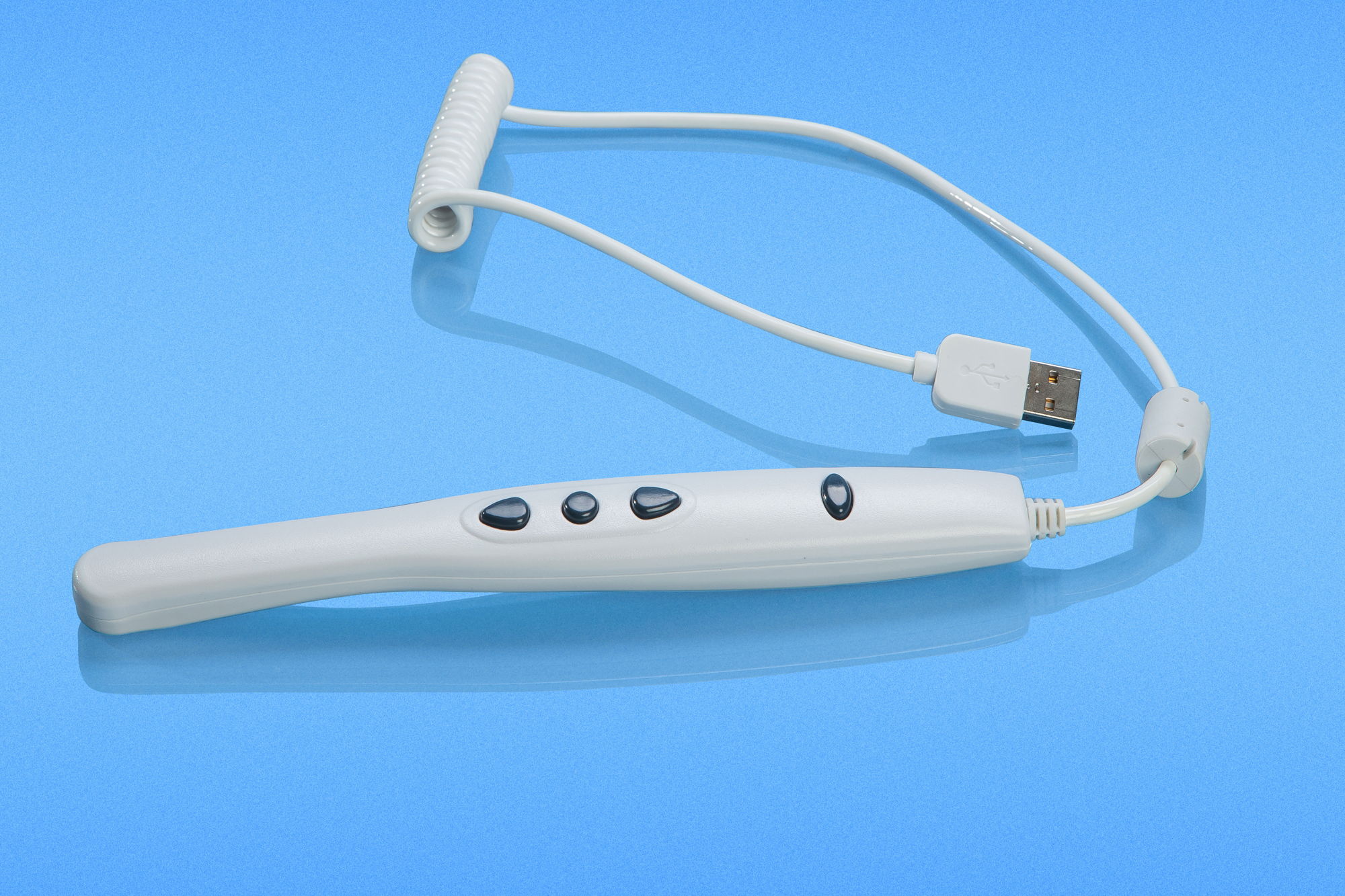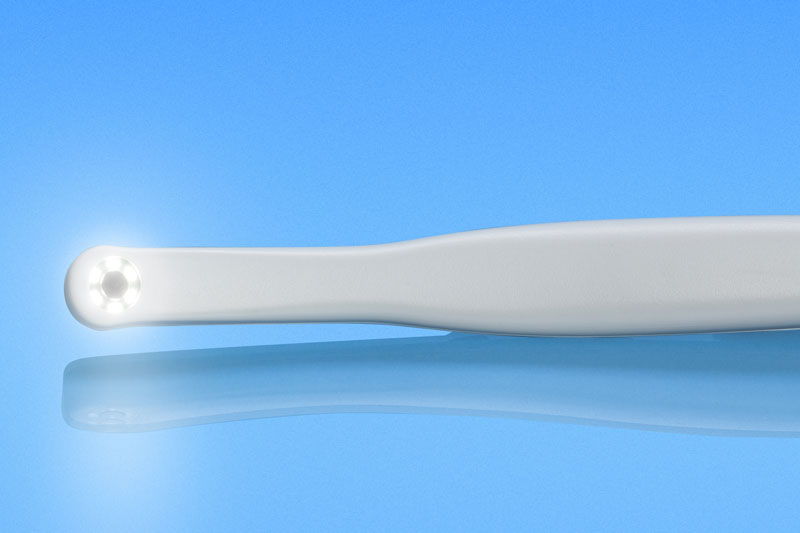 2 MP intraoral camera with freeze, zoom, save and LED buttons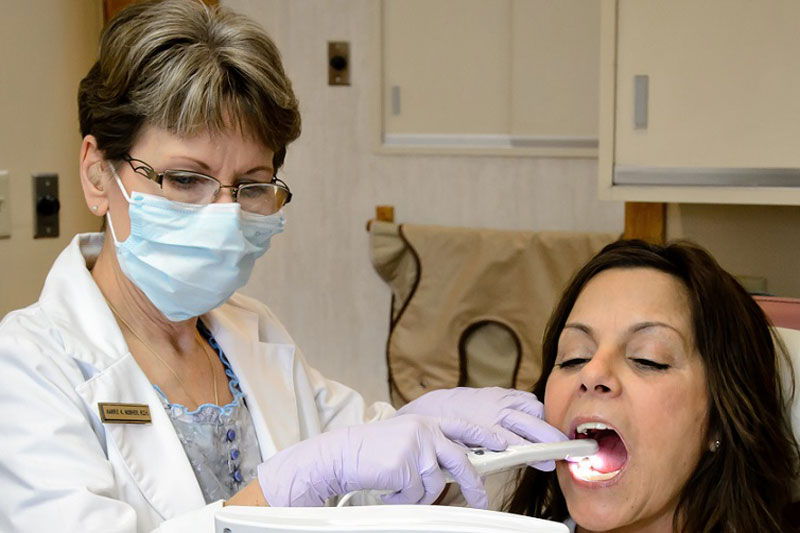 Patient holds the tablet and staff uses a finger rest for crisp, clear images, every time. Both patient and staff see the screen
8MP auto focus back camera is a big plus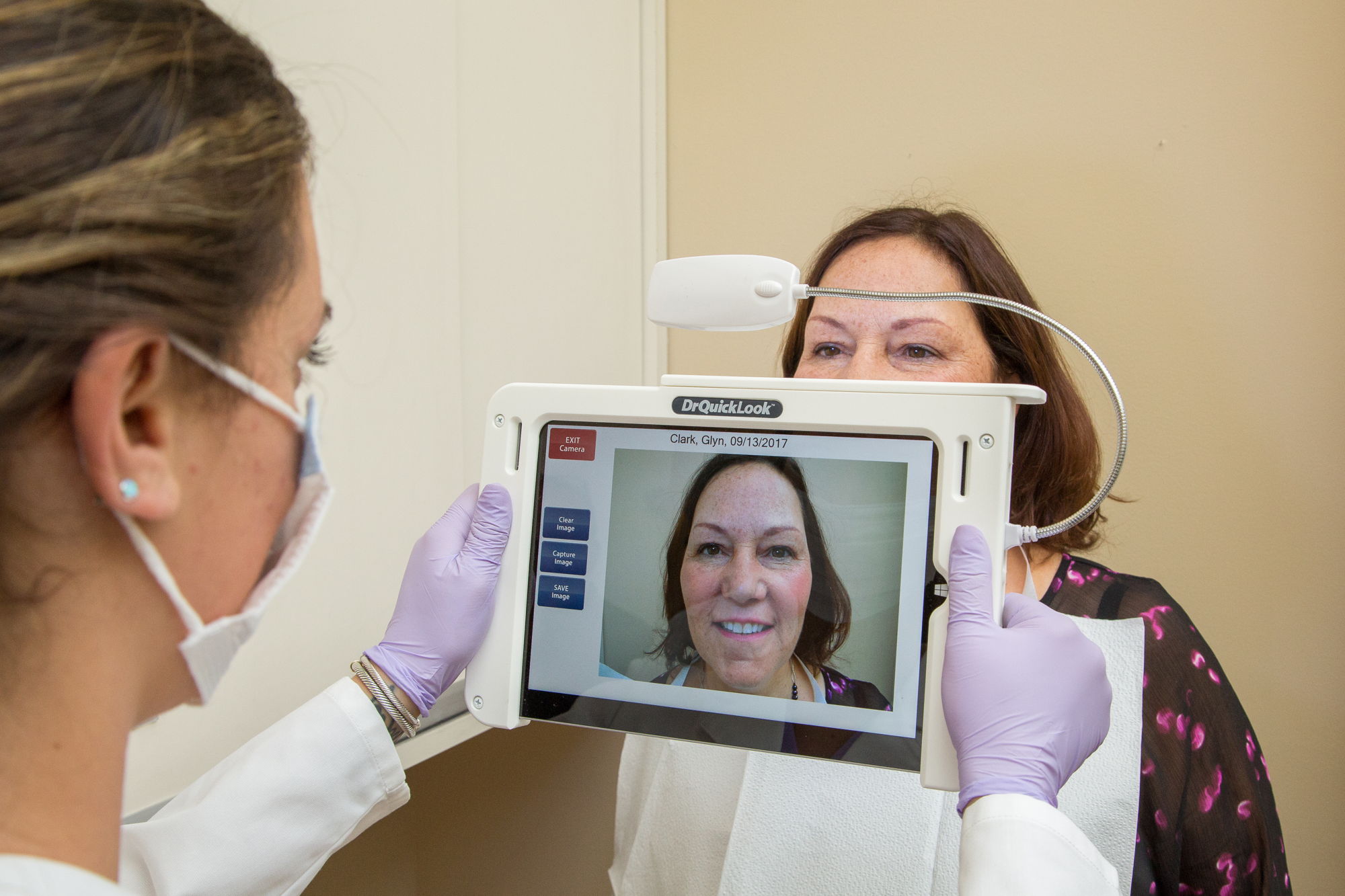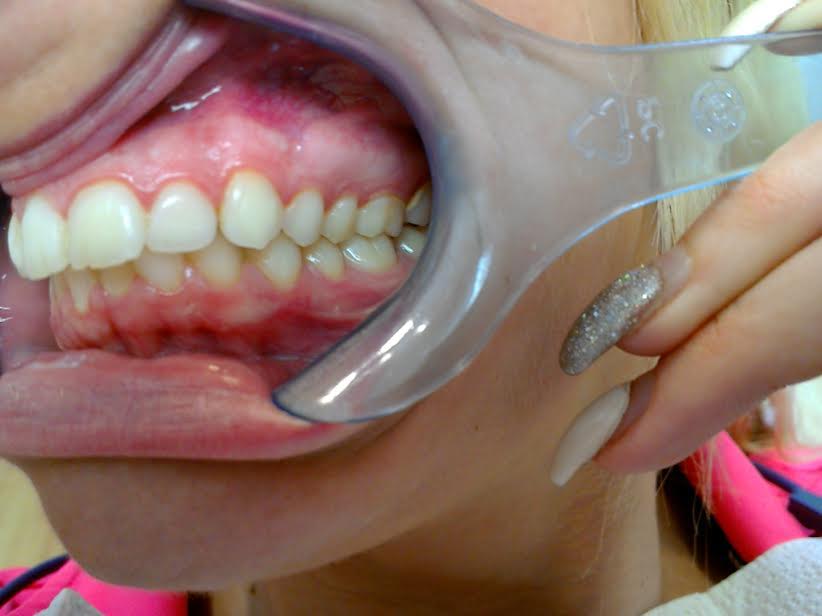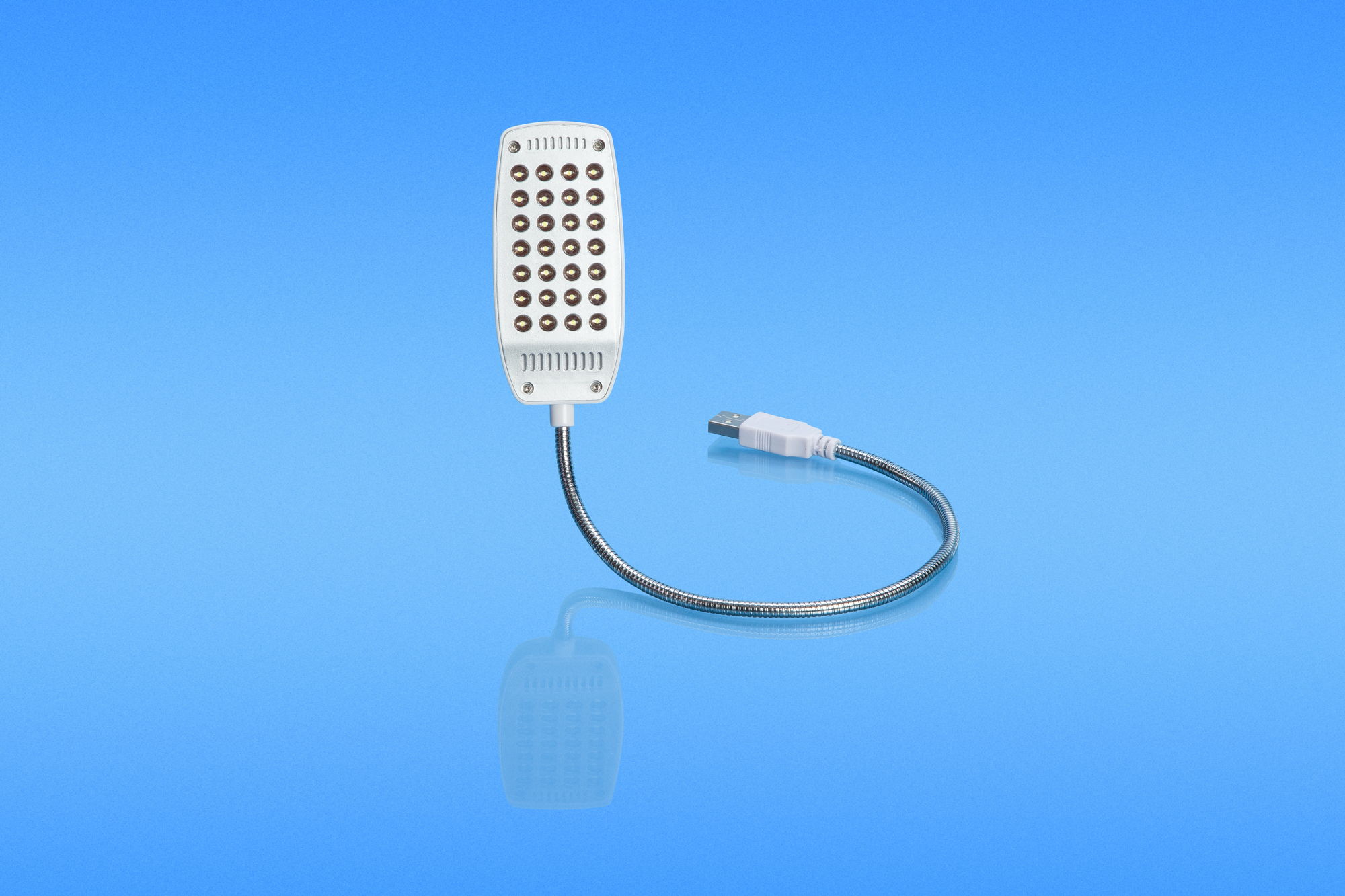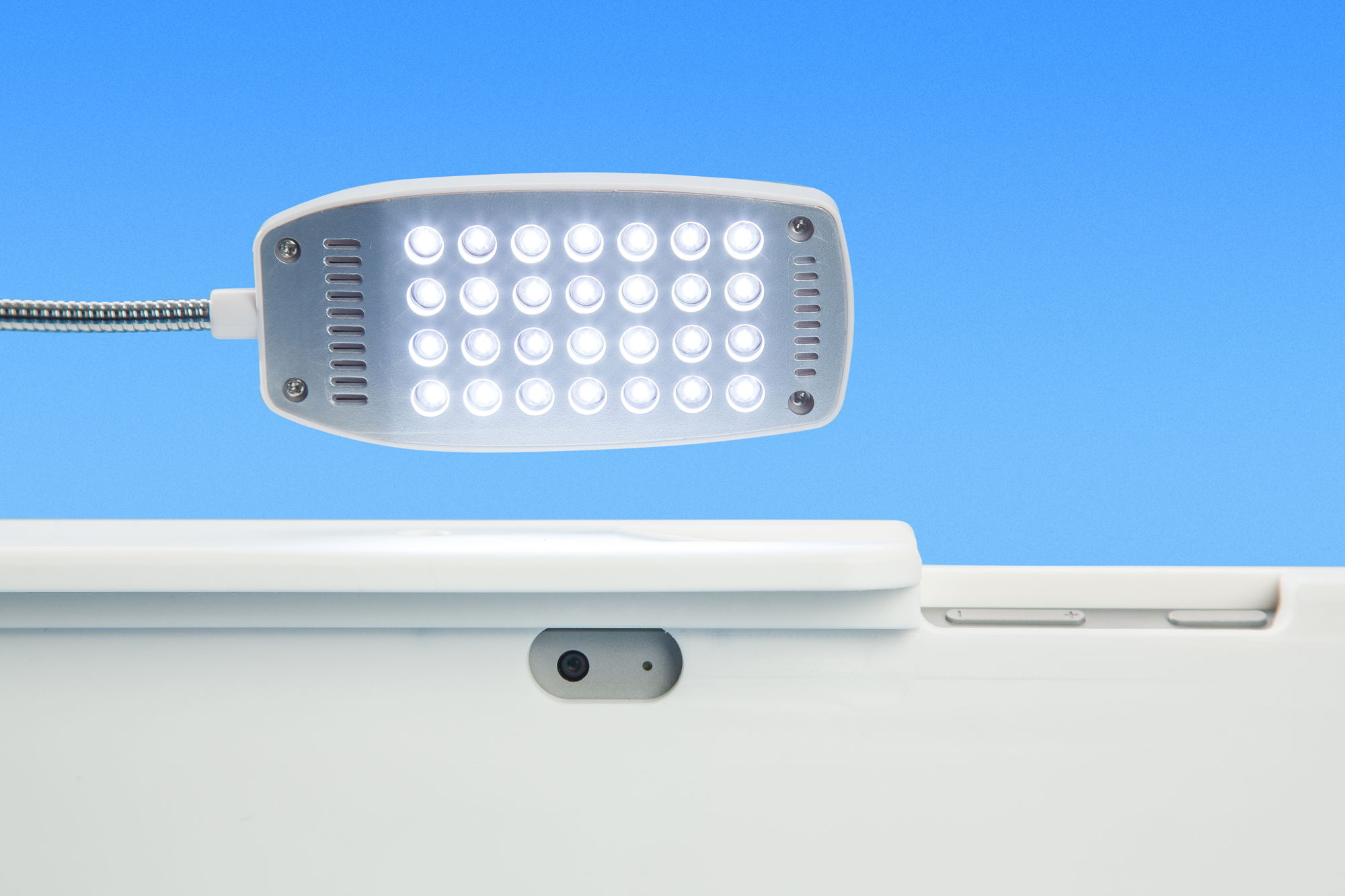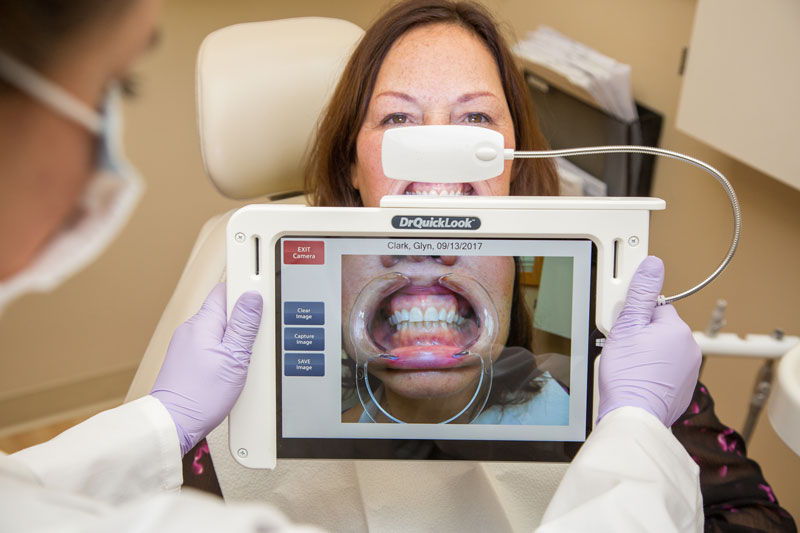 8 megapixel autofocus tablet camera combined with a removable 28 LED USB external light source 
Database is easy and quick when finding or adding patients
Use your present software or network to permanently save or use the PDA Tablet data base - Your practice, your rules.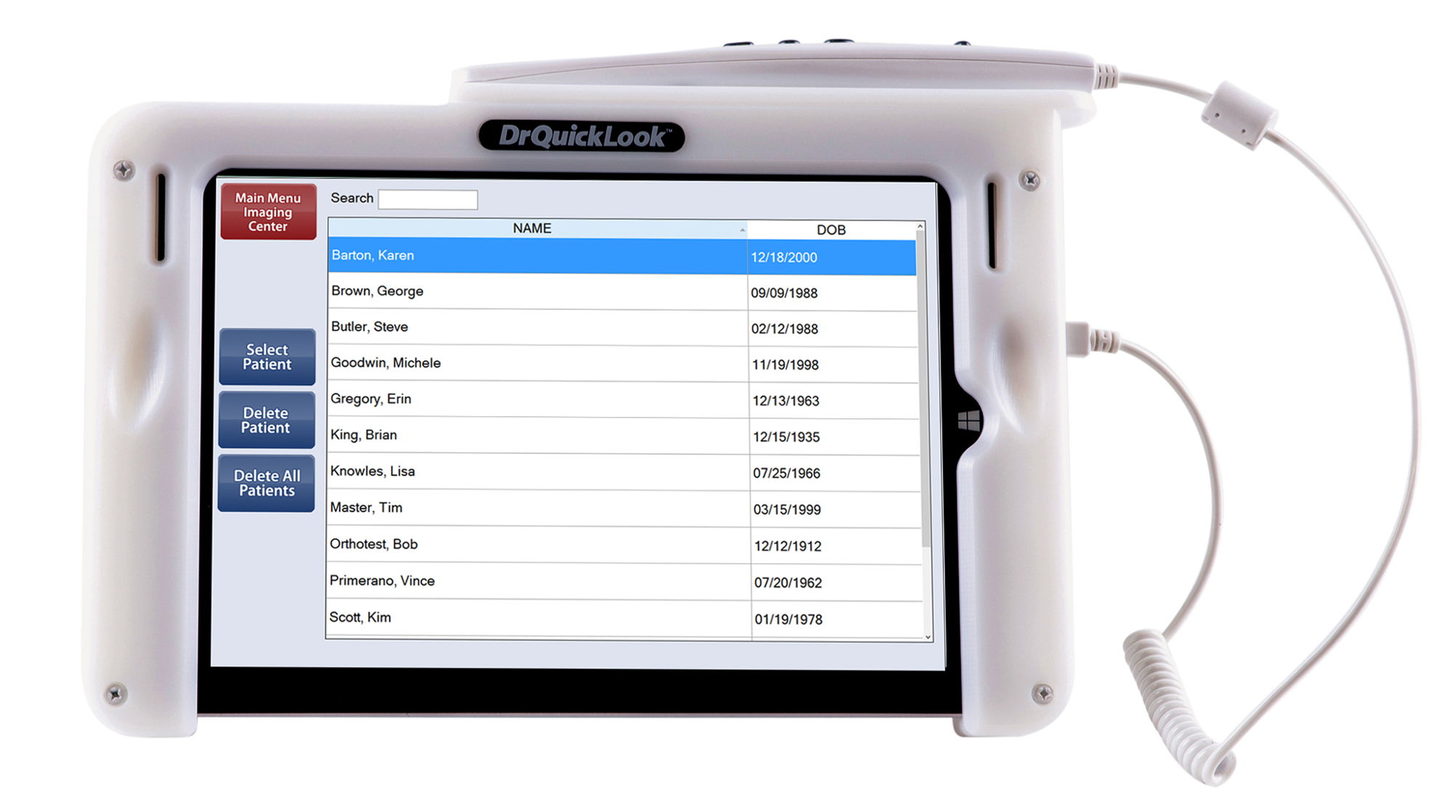 Password protected find a patient with one-touch search feature
Save to ALL types of practice software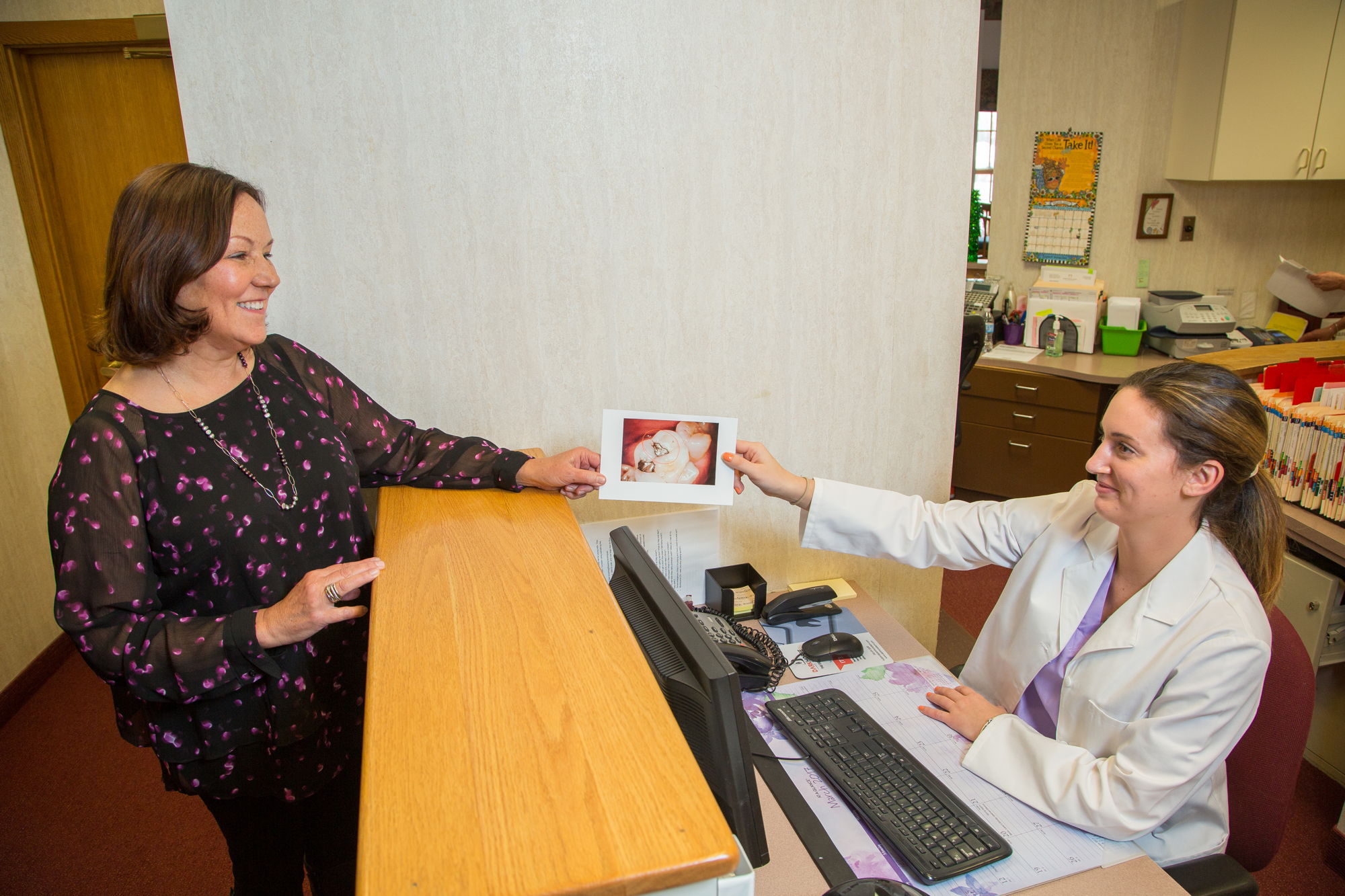 Transfer patients to ANY computer with or without practice software at your convenience
The PDA Tablet database stores patients by name and is pin code protected. Save tens of thousands of images. Transfer if needed, email, print, enhance and so much more.
It's so EASY!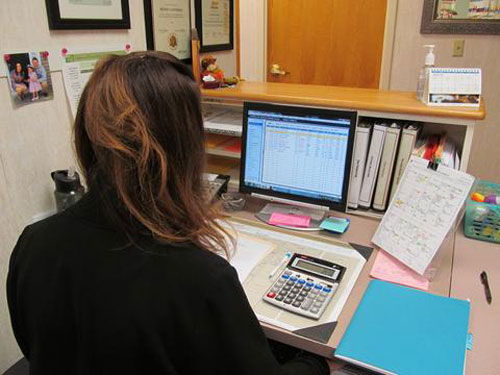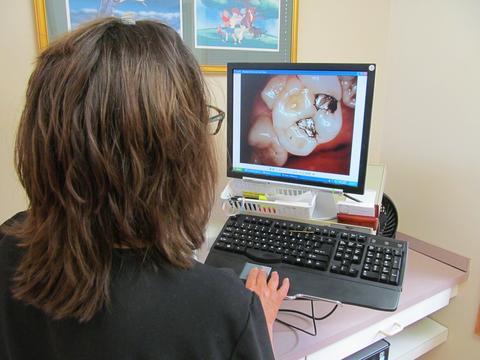 Print images for patients to take home
E-mail images to patients for reference
E-mail to specialists or referring dentists for permanent record

Attach images to insurance claims for faster payment

Show patients images on revisits and add more

Reduce liability with better documentation
What kind of dental practice are you? 
Dr. Clark, co-founder of DrQuickLook and a practicing dentist of over 35 years explains how easy and fast the PDA Tablet will adapt to your unique office.
Click on the video that best describes your present office technology 
Convert traditional x-ray films to digital images then transfer for documentation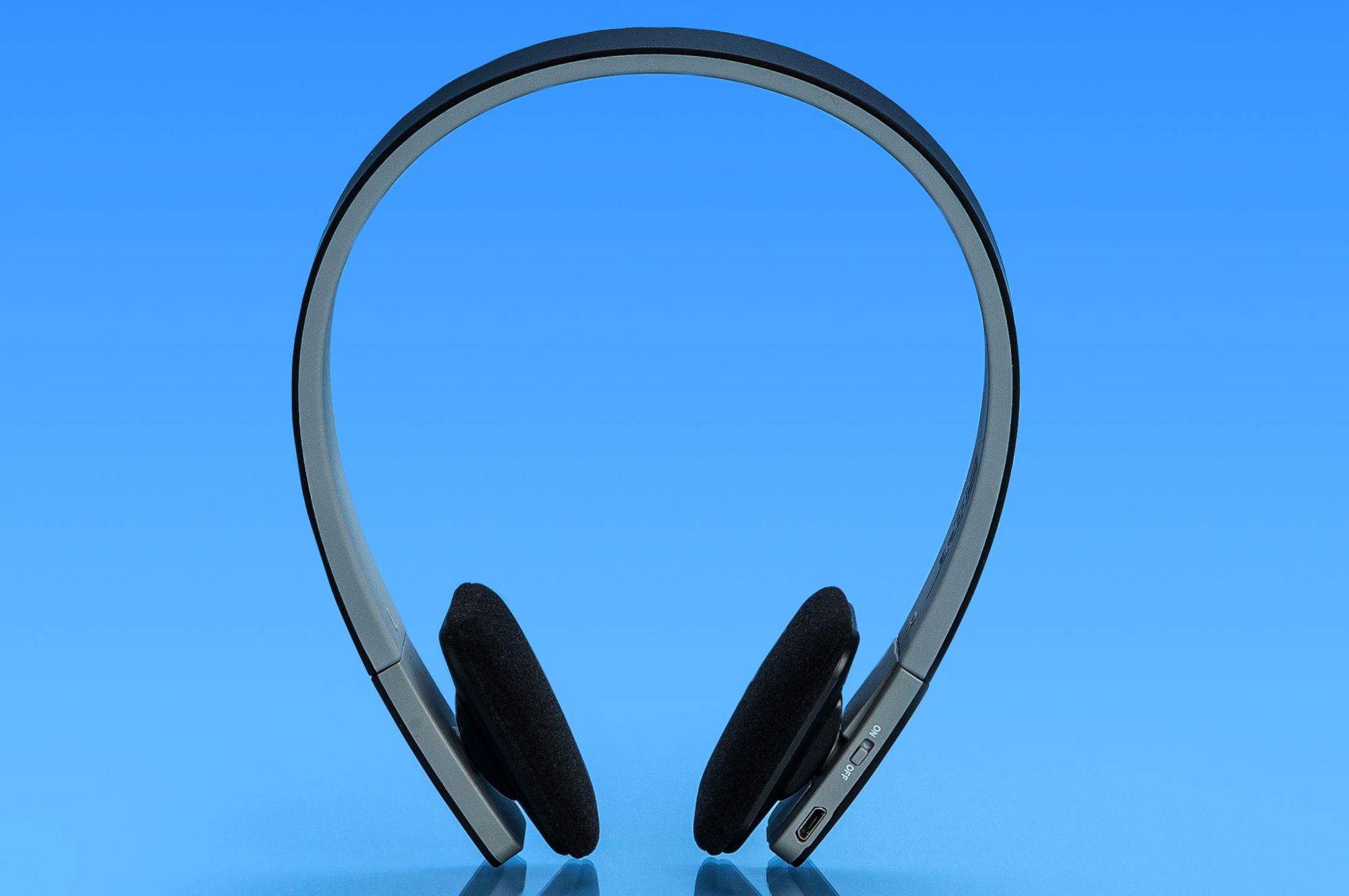 Wireless headsets for private listening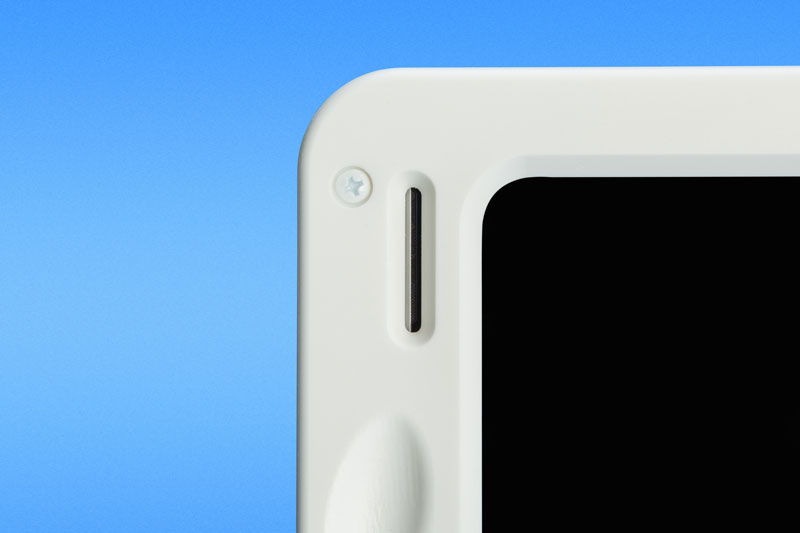 Onboard speakers if your patient prefers
Includes the 10.8" Fully featured Microsoft Windows tablet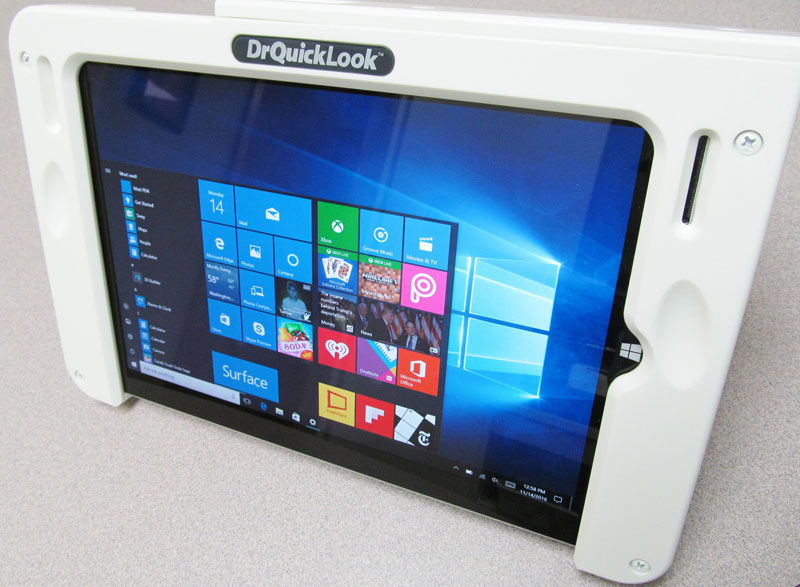 Exit the imaging software and use the fully featured Windows tablet for office use or the internet:
Patient financing sites such as Care Credit or Lending Club
Dental sites such as whatimplantisthat.com 
Music
Weather
E-mail
So much more based on your own imagination