Turn it on. Take images. It's that easy.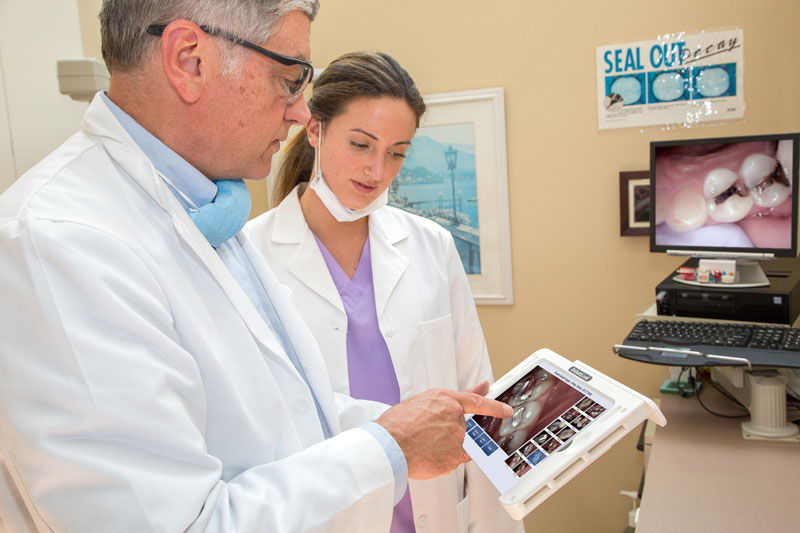 DrQuickLook PDA works right out of the box to let your patients see what you see. It's so easy to use, you and your entire staff will be taking intraoral images in no time.
Increase treatment acceptance.
DrQuickLook PDA brings your diagnosis to life. Patients love holding it, and they take ownership of their treatment needs.
Save. Share. Document. Highlight.
With DrQuickLook PDA, you can draw directly onto areas of concern and show patients images taken before, during and after treatment in quad view. Images can be saved to DrQuickLook PDA by patient name and by date of birth. These standard JPEG format images can be transferred easily to management systems or specialists.
Save time with forms and videos.
DrQuickLook PDA includes informed consent and post-operative instruction videos in both English and Spanish for extractions, endodontics and implants.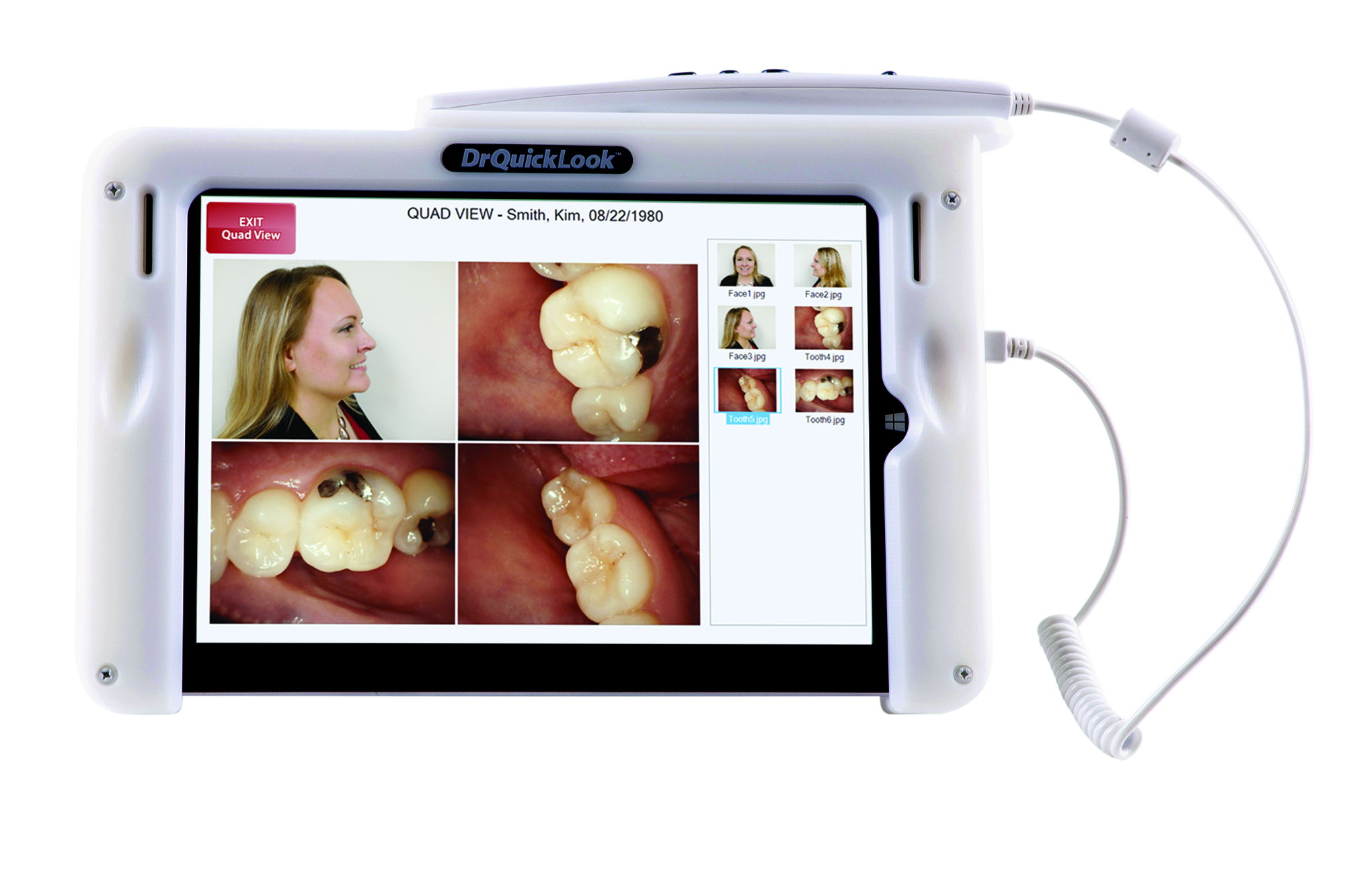 DRQUICKLOOK INTRAORAL CAMERA PDA TABLET WITH 10" TOUCH-SCREEN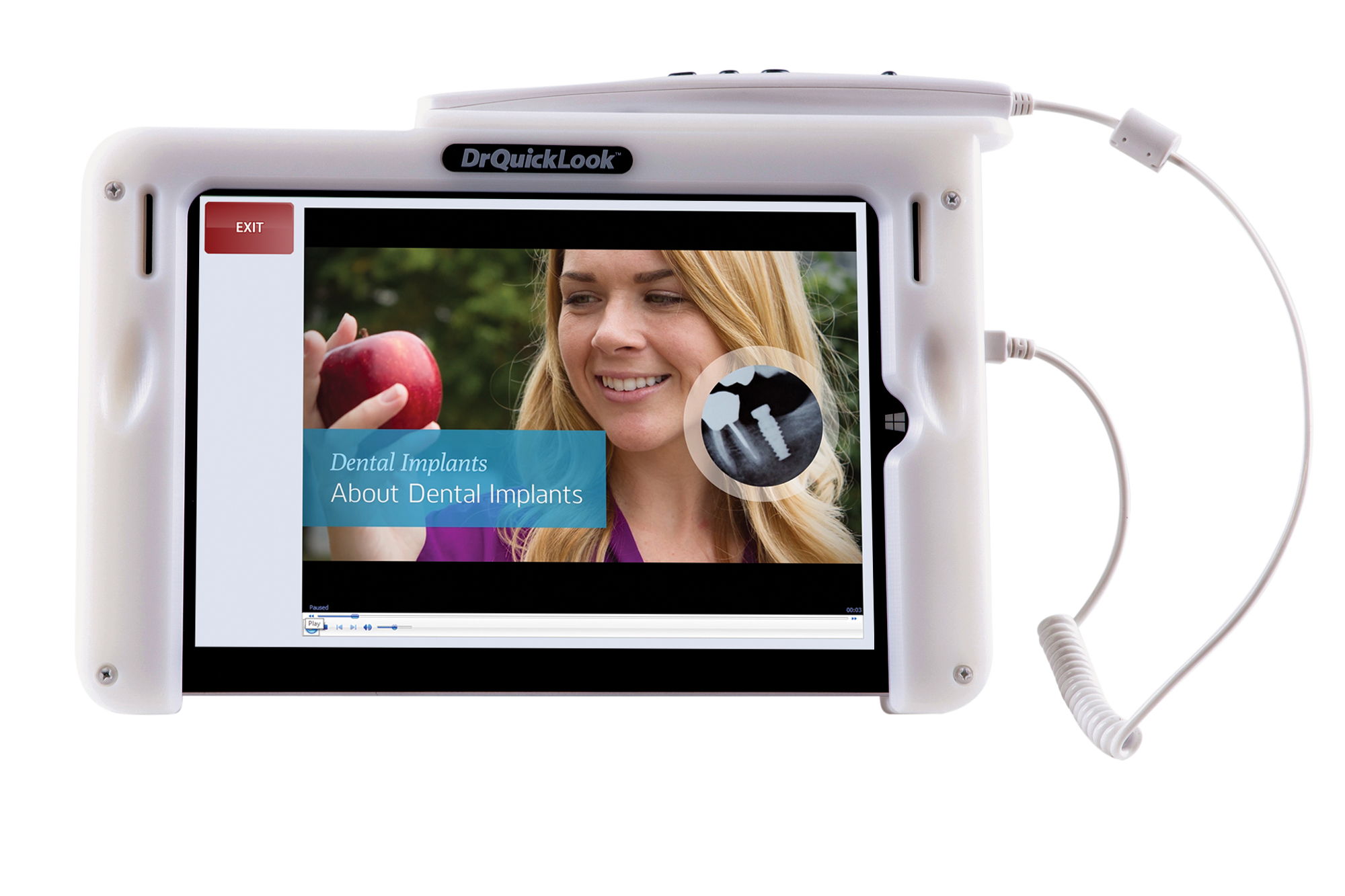 DRQUICKLOOK INTRAORAL CAMERA PDA TABLET WITH PATIENT EDUCATION VIDEOS AND  10" TOUCH-SCREEN