Using paper charts?
No computers in your operatories?
Using one primary computer?
Don't change a thing.
No software integration required
Upgrade your office without spending tens of thousands of dollars on traditional intraoral cameras, practice software and computers.
The ultimate case acceptance system
Patient holds the PDA and instantly agrees to treatment
Preloaded with the world's simplest imaging software
Lightweight and portable - carry it from room to room
Simple to use - save and show patients clear, crisp images
Transfer jpeg images in seconds
.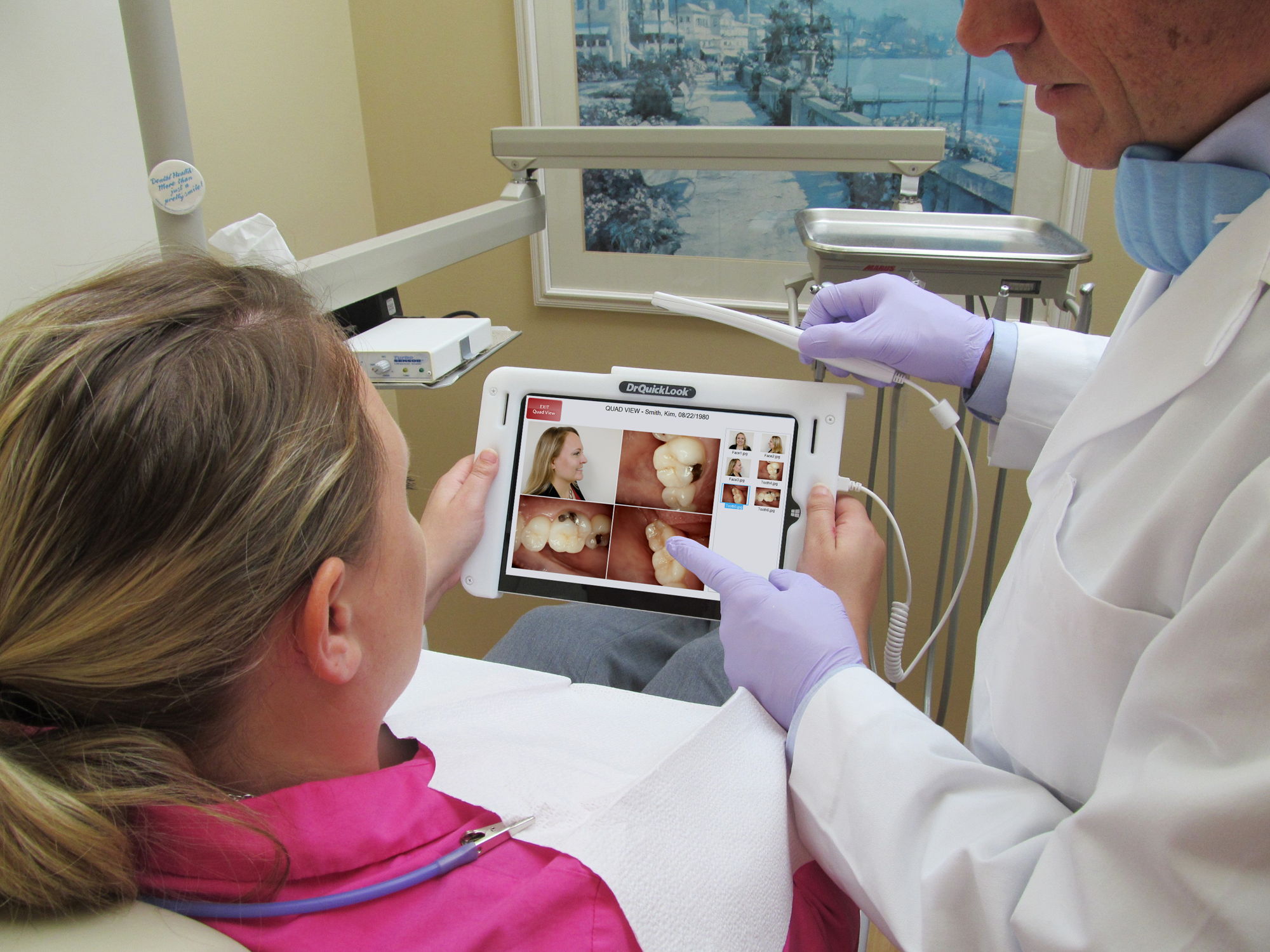 The PDA Tablet works right out of the box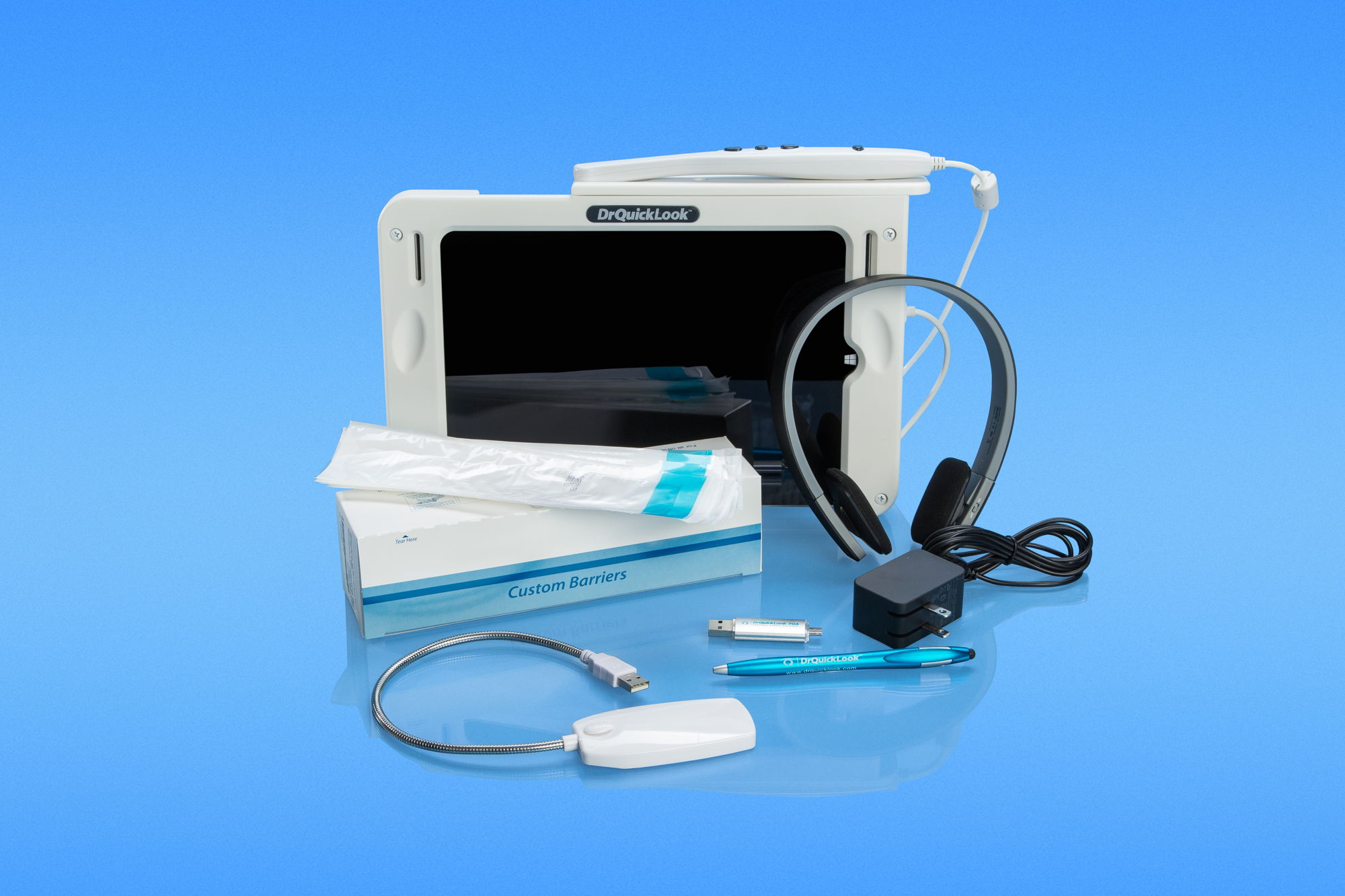 Software pre-loaded and easy to use
Fully-featured Windows tablet
1 Year full warranty
Free lifetime updates and customer support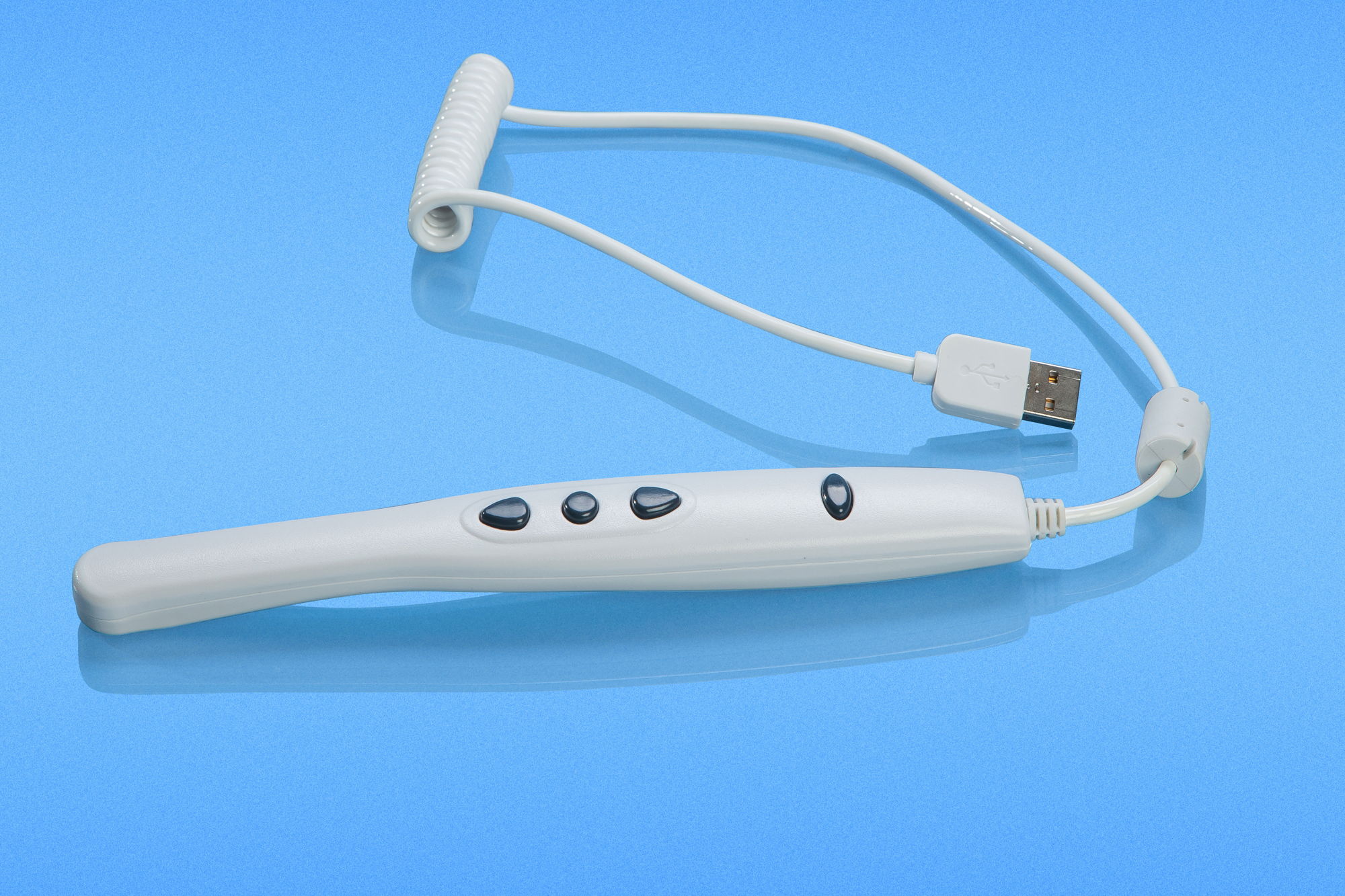 All accessories included with 2 megapixel intraoral camera with freeze, zoom, save and LED brightness buttons
The PDA provides a suite of features that allows an increased level of patient care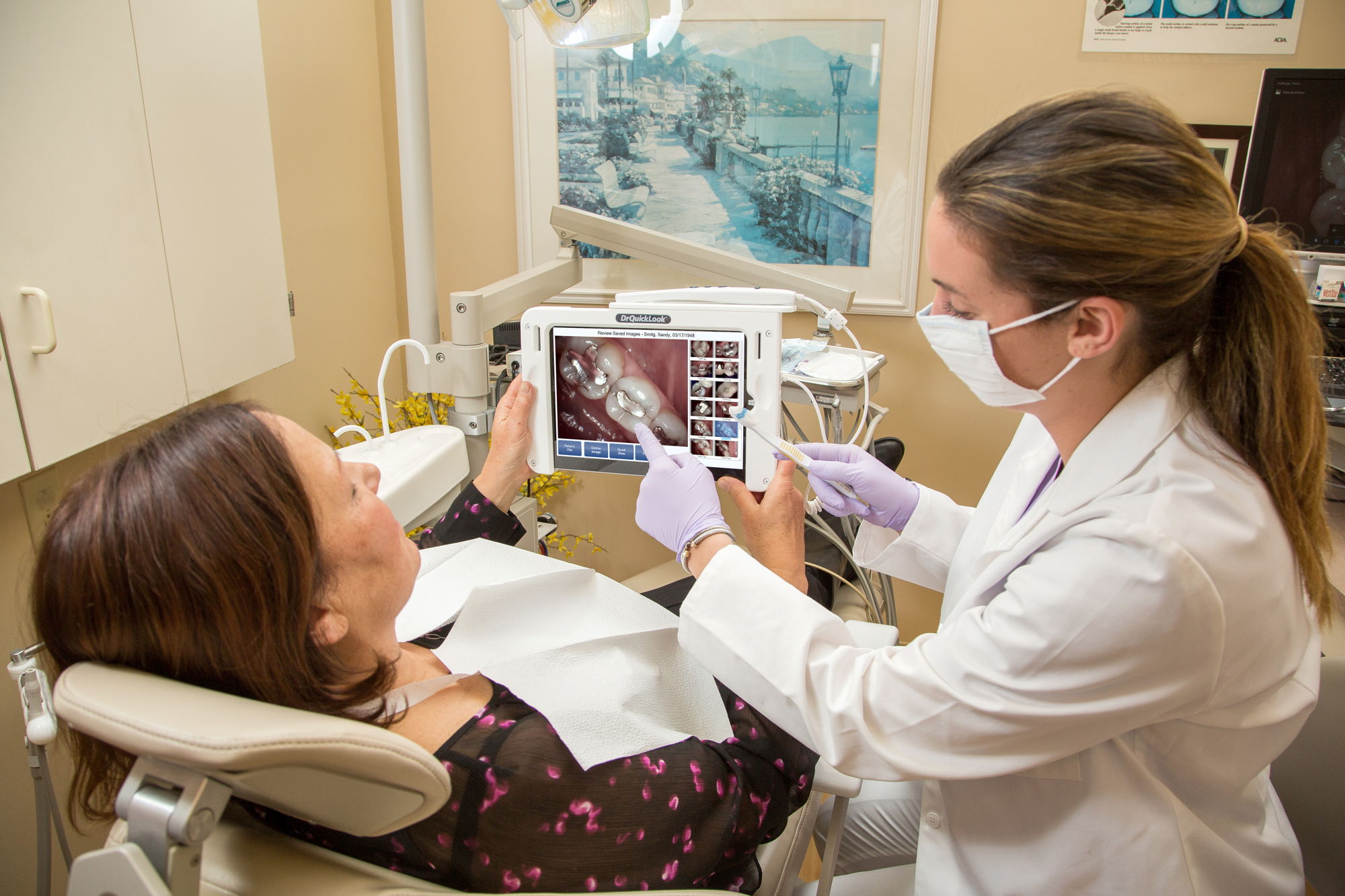 Patients hold their dental problems in their own hands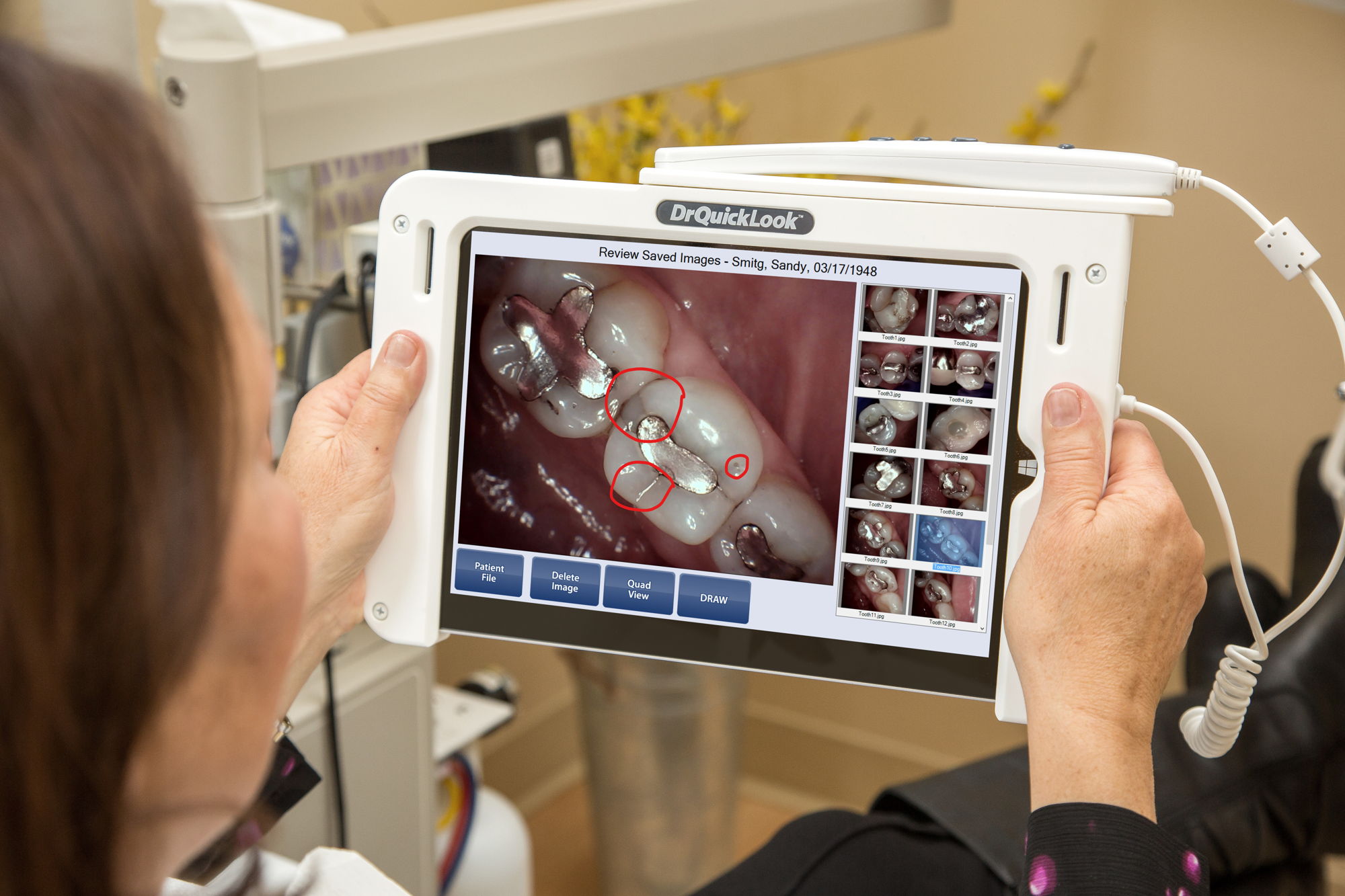 Use DRAW feature to highlight specific issues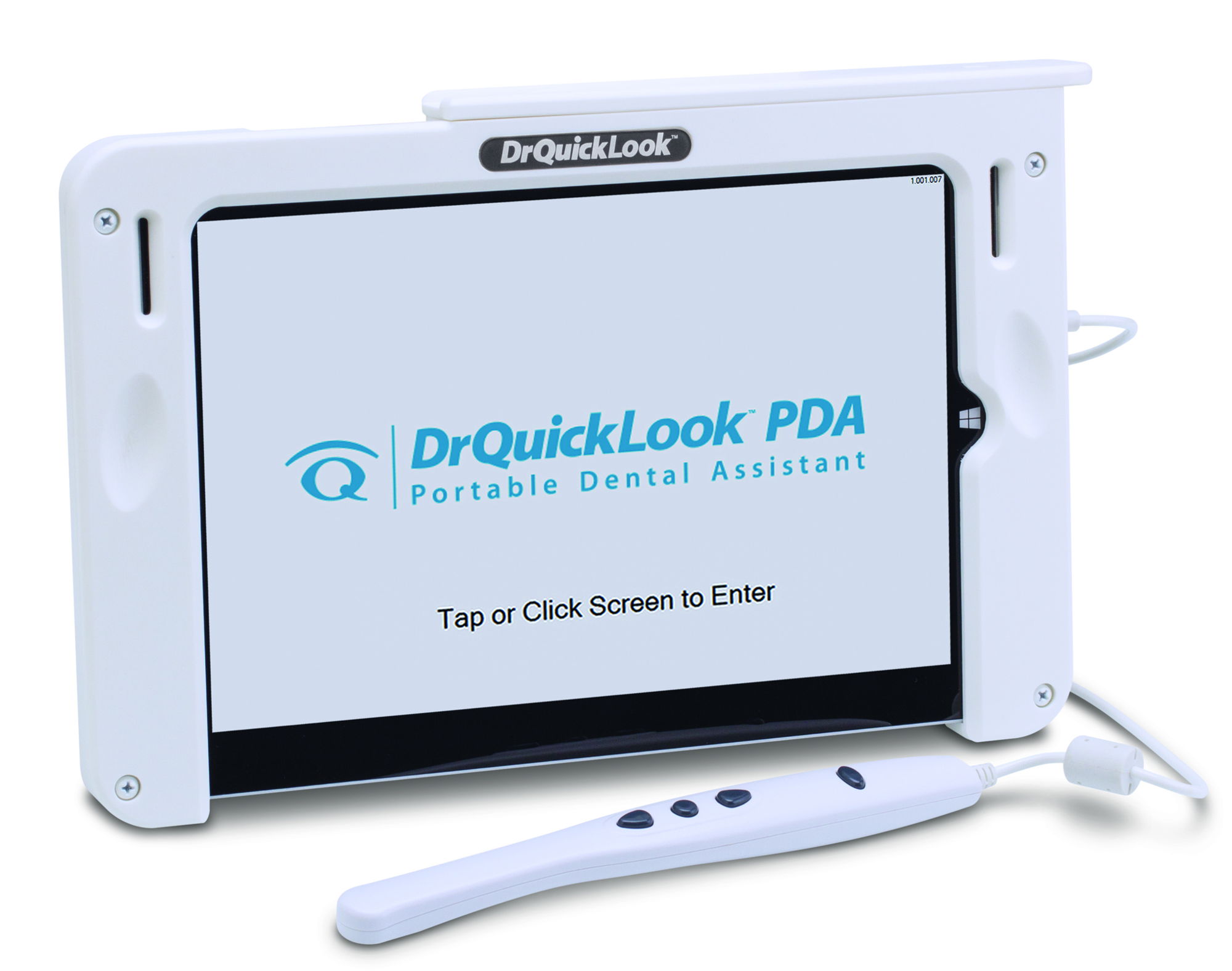 Intraoral camera plugs into the standard USB port
Use Quad View feature to show patients a series of images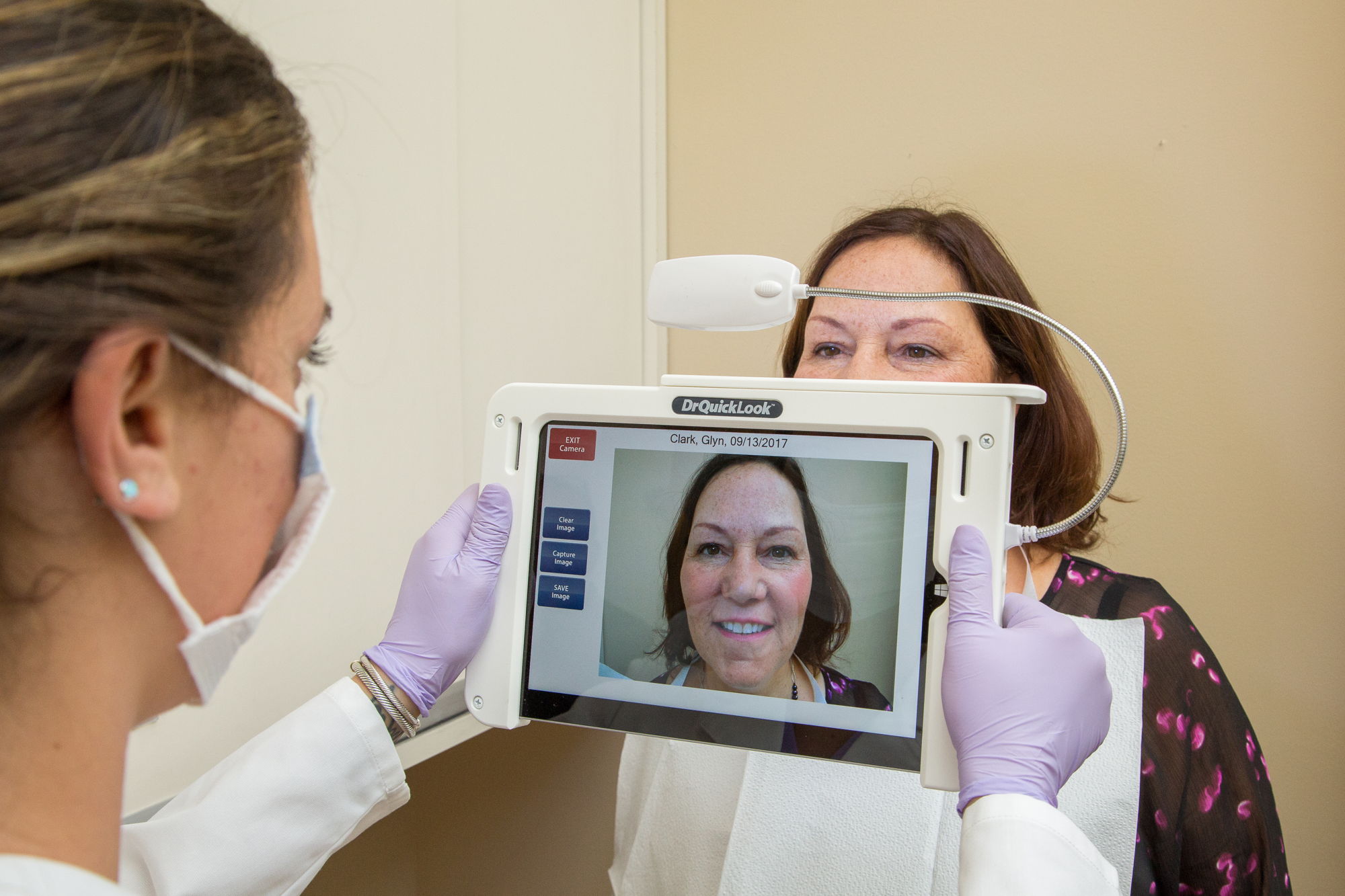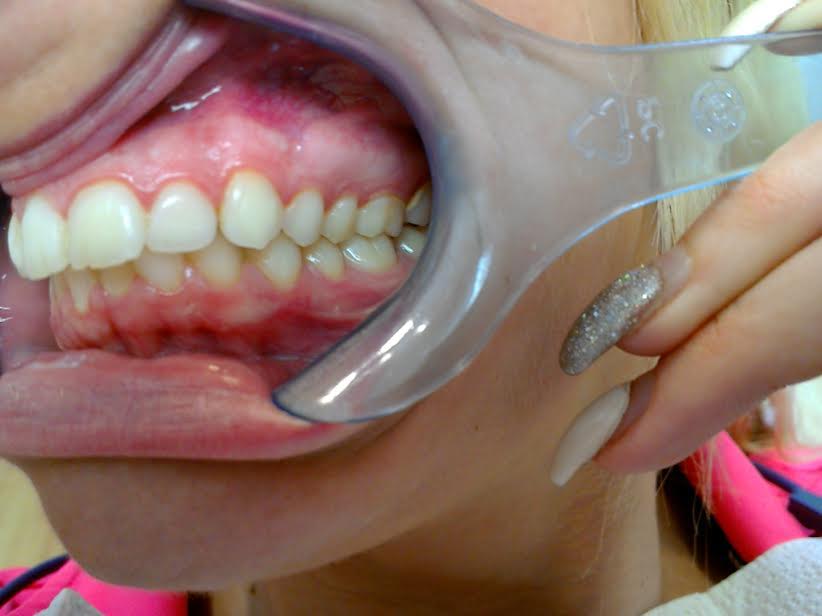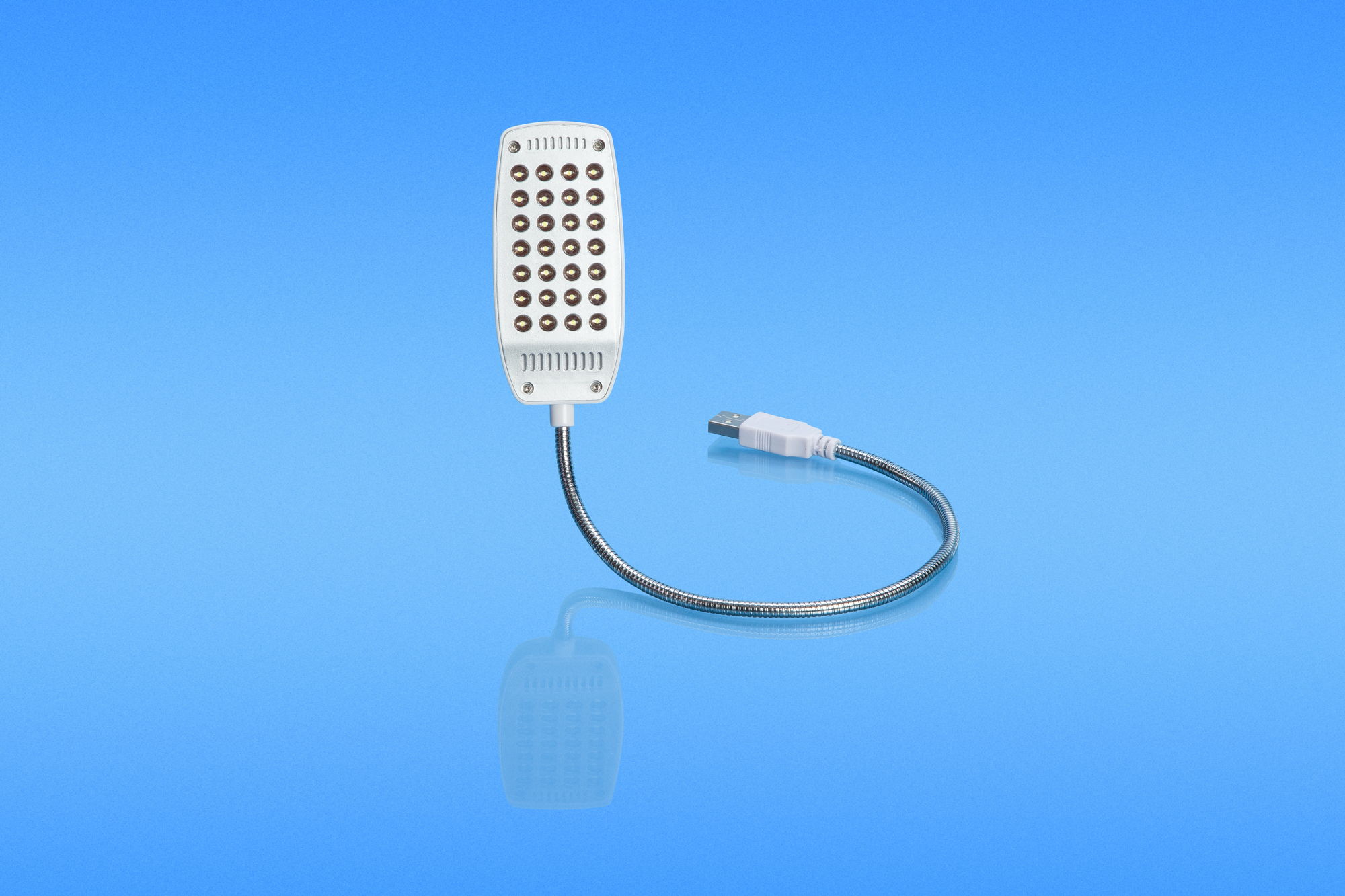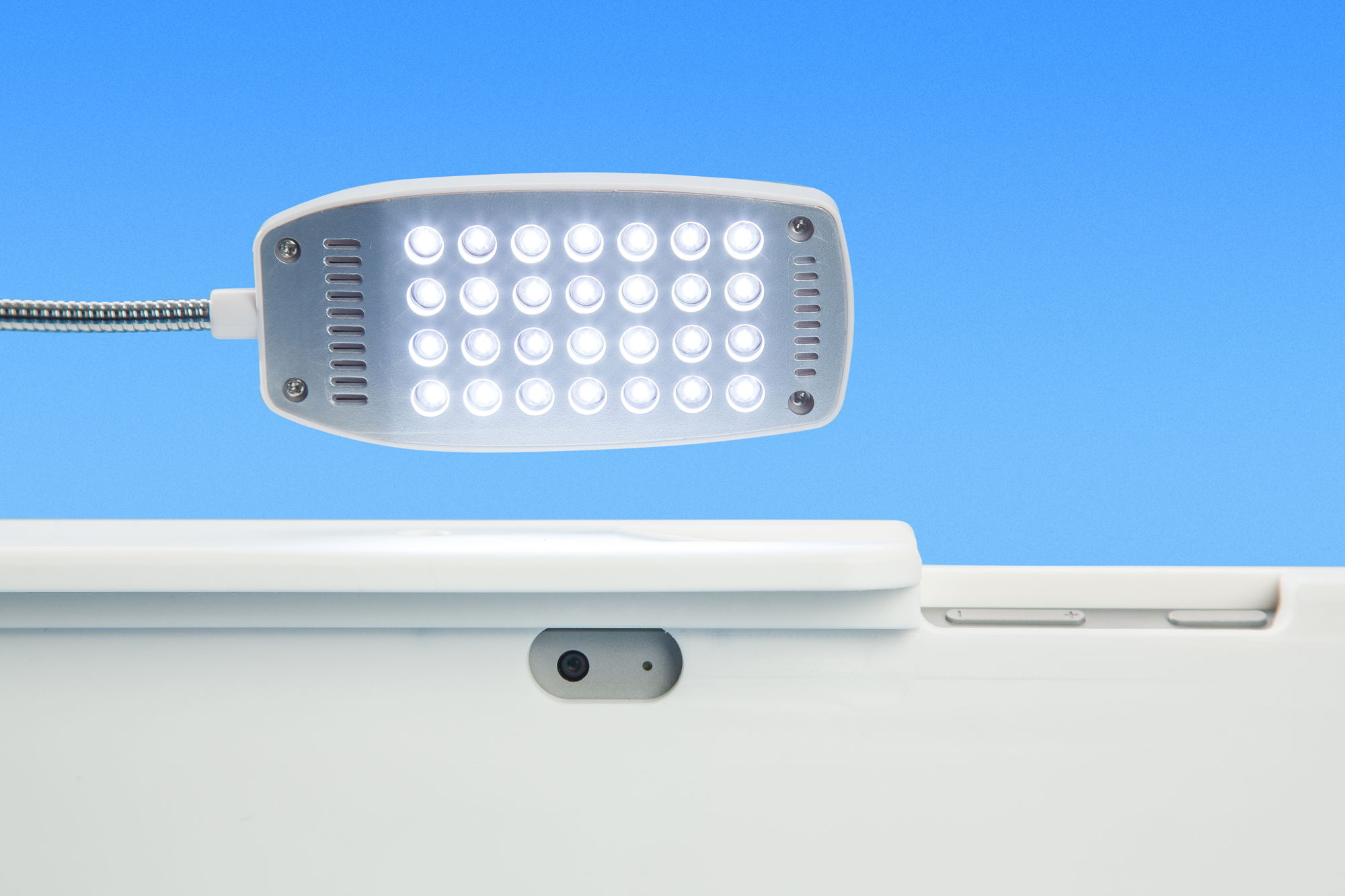 8 megapixel autofocus tablet camera combined with a removable 28 LED USB external light source 
 "DrQuickLook offers an easy to use and visually pleasant method to explain the procedure and problems to patients."
"It has increased my business significantly."
Dr. David Metzdorf, Jr DDS Fairfax, VA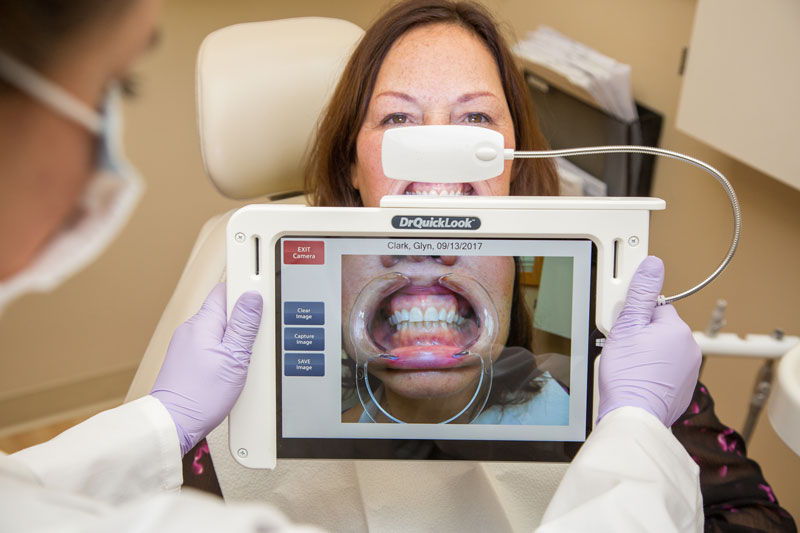 Easily take front and profile images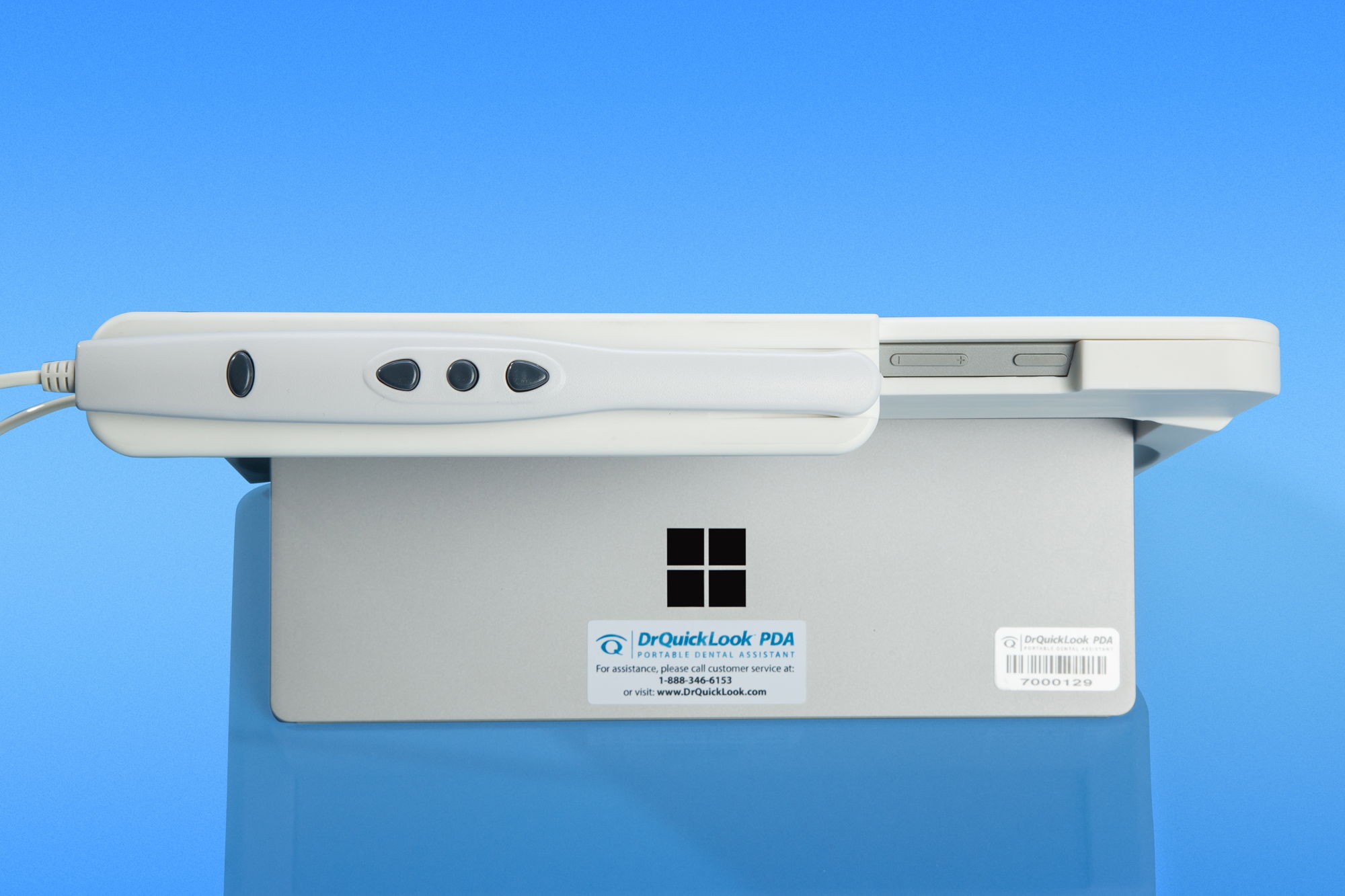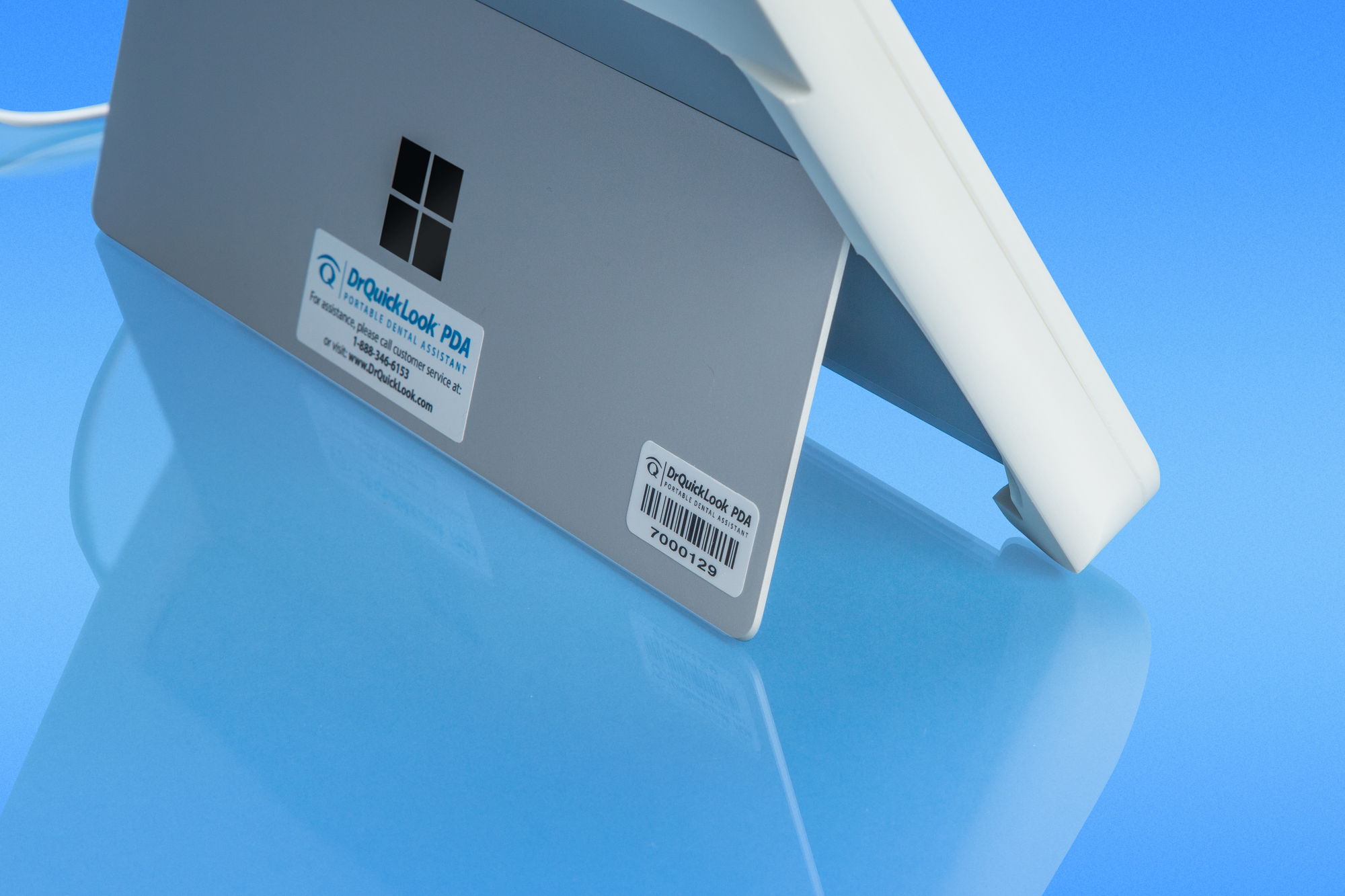 Three-way, adjustable built-in kickstand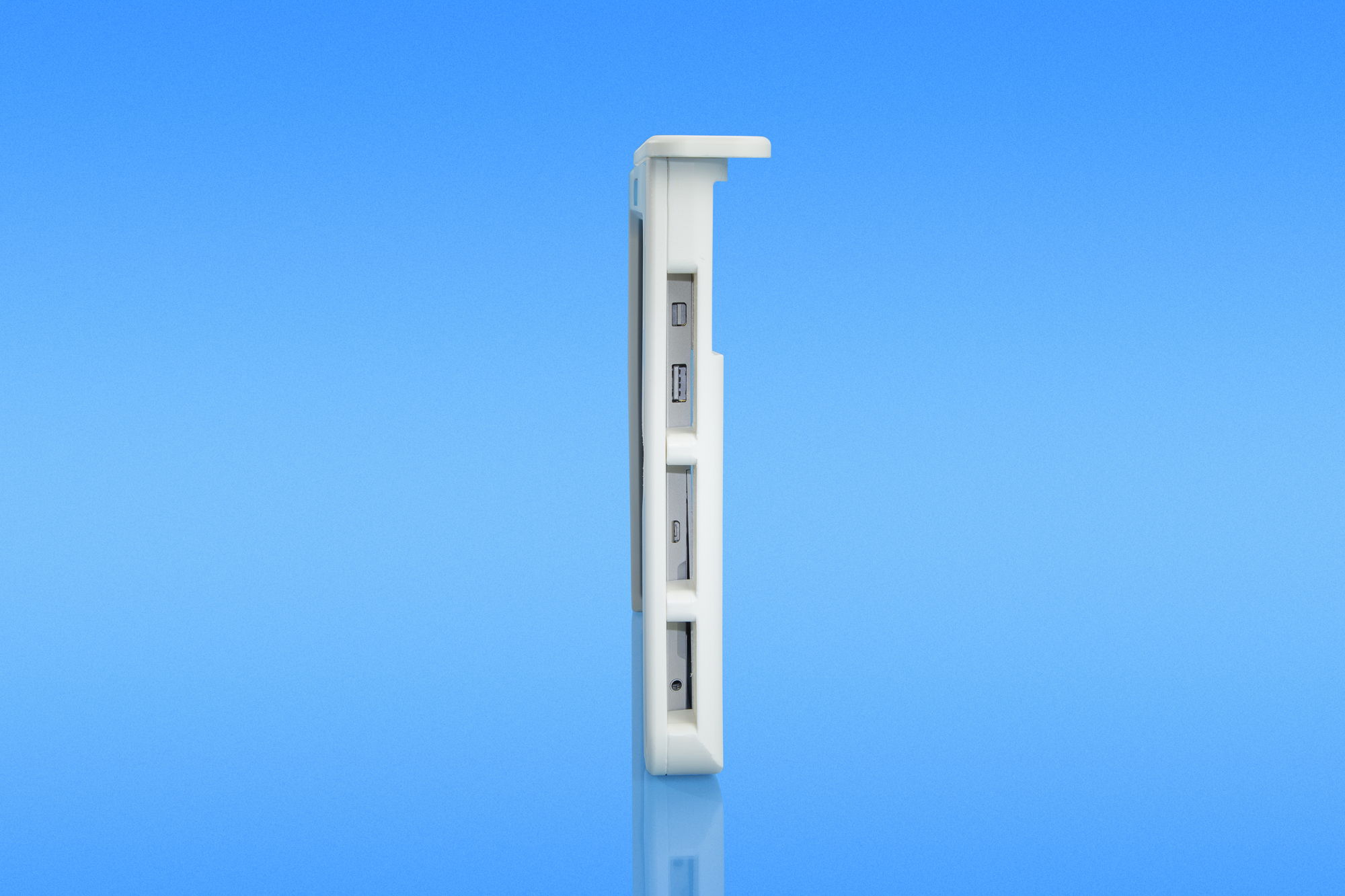 Ports are easily accessible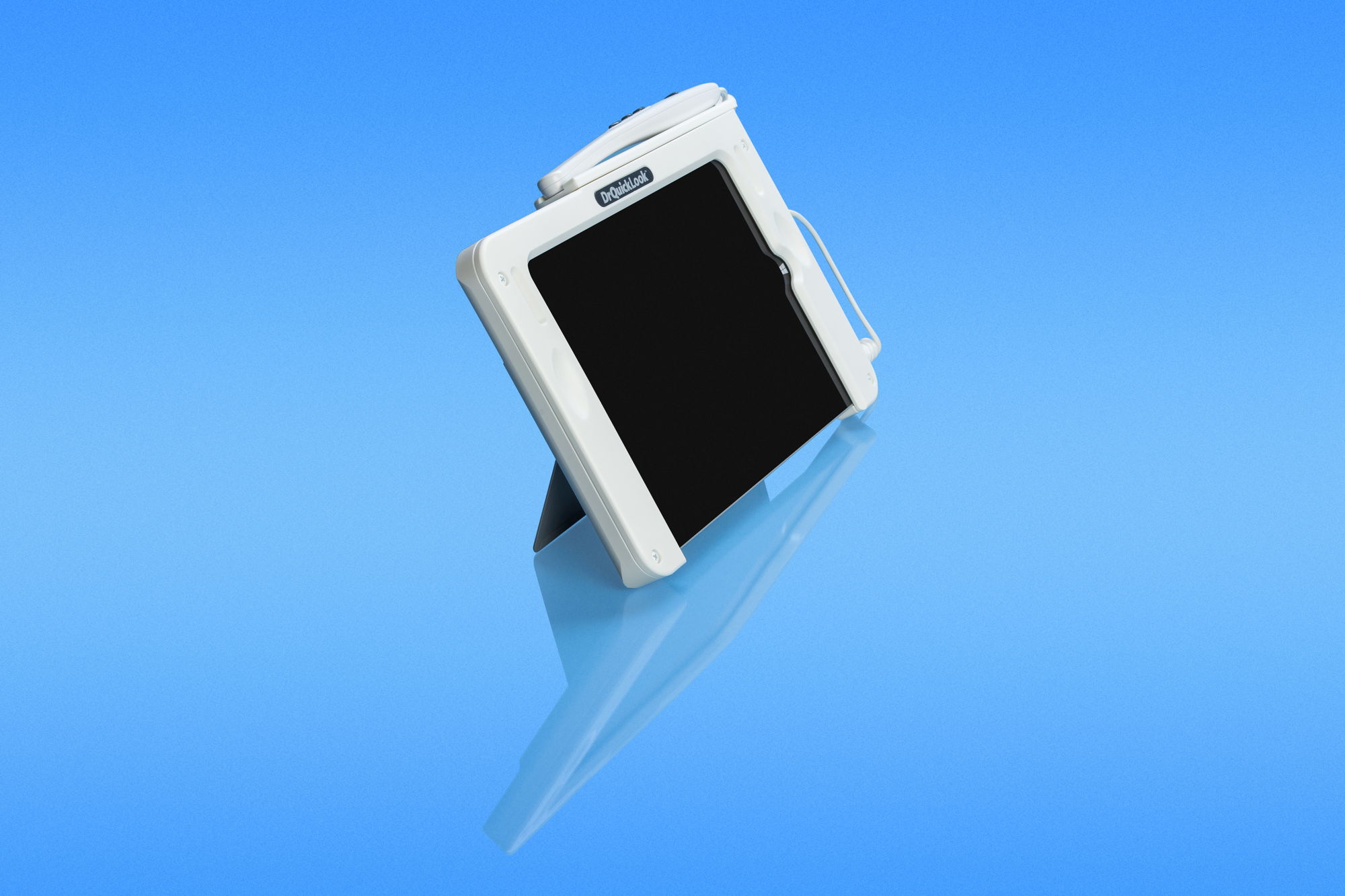 The Ultimate in Shade Transfer Image Quality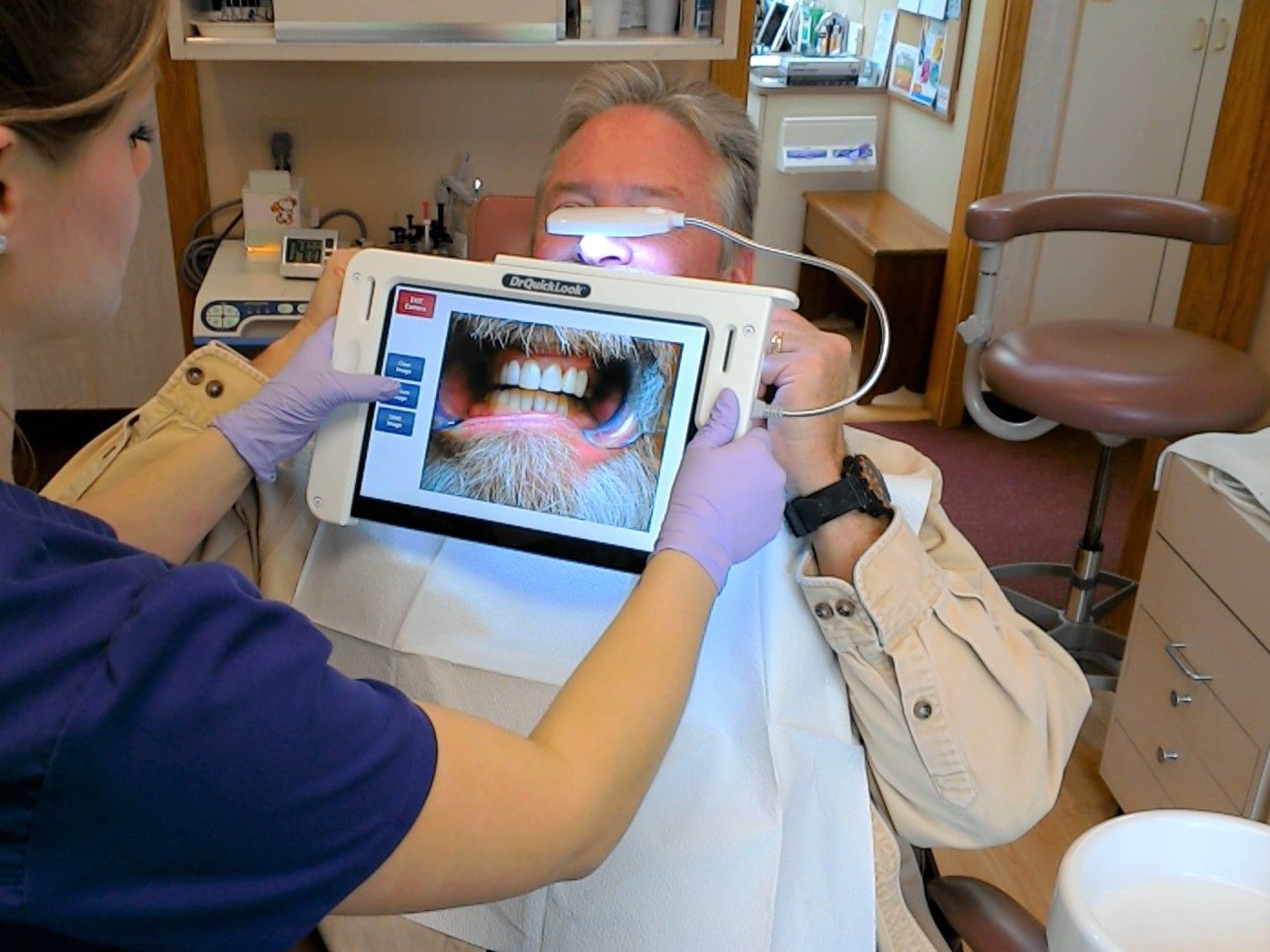 Make shade transfer for anterior crown and bridge reliable and consistent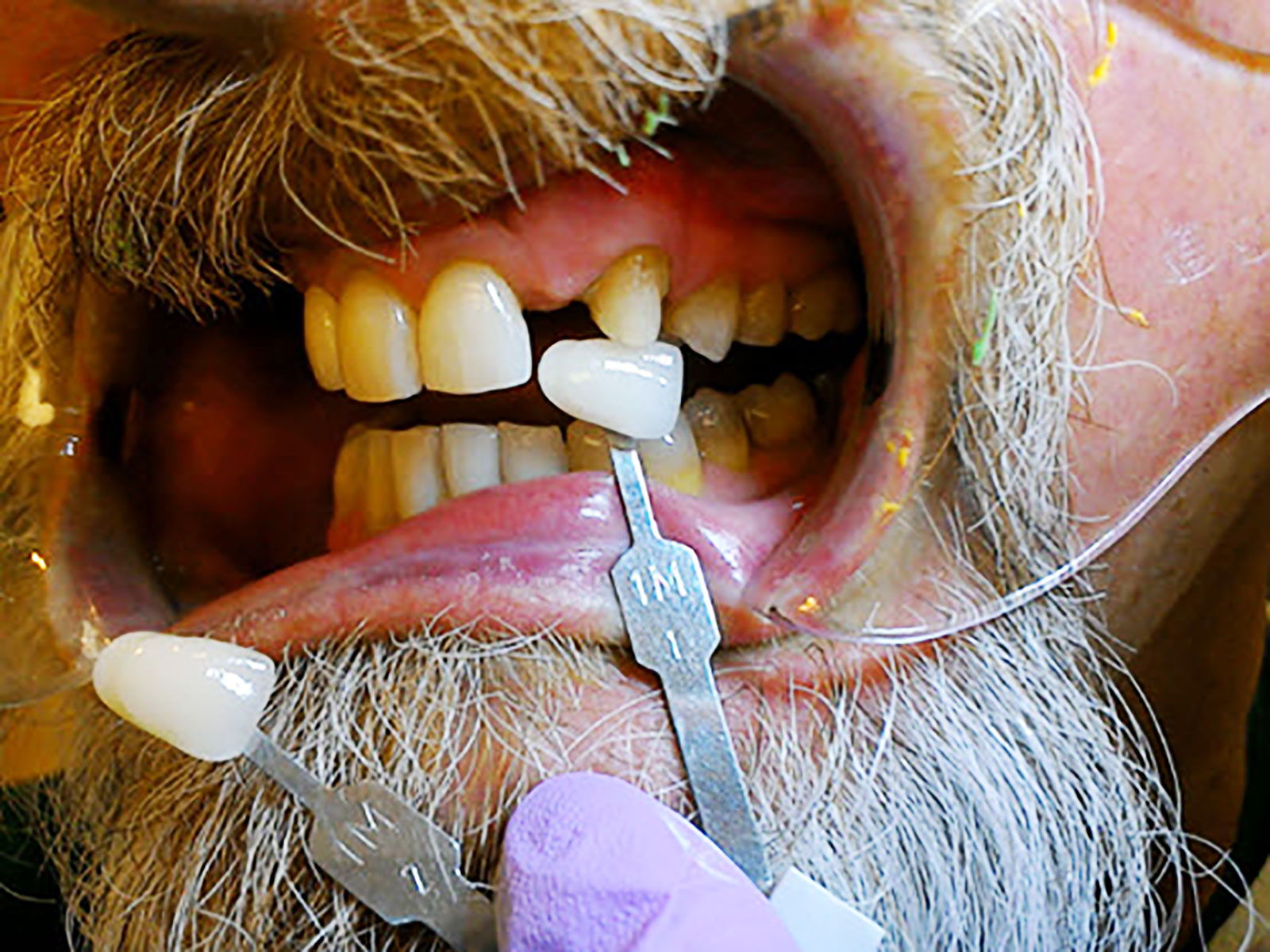 Combine LED clarity and indirect lighting for perfect shades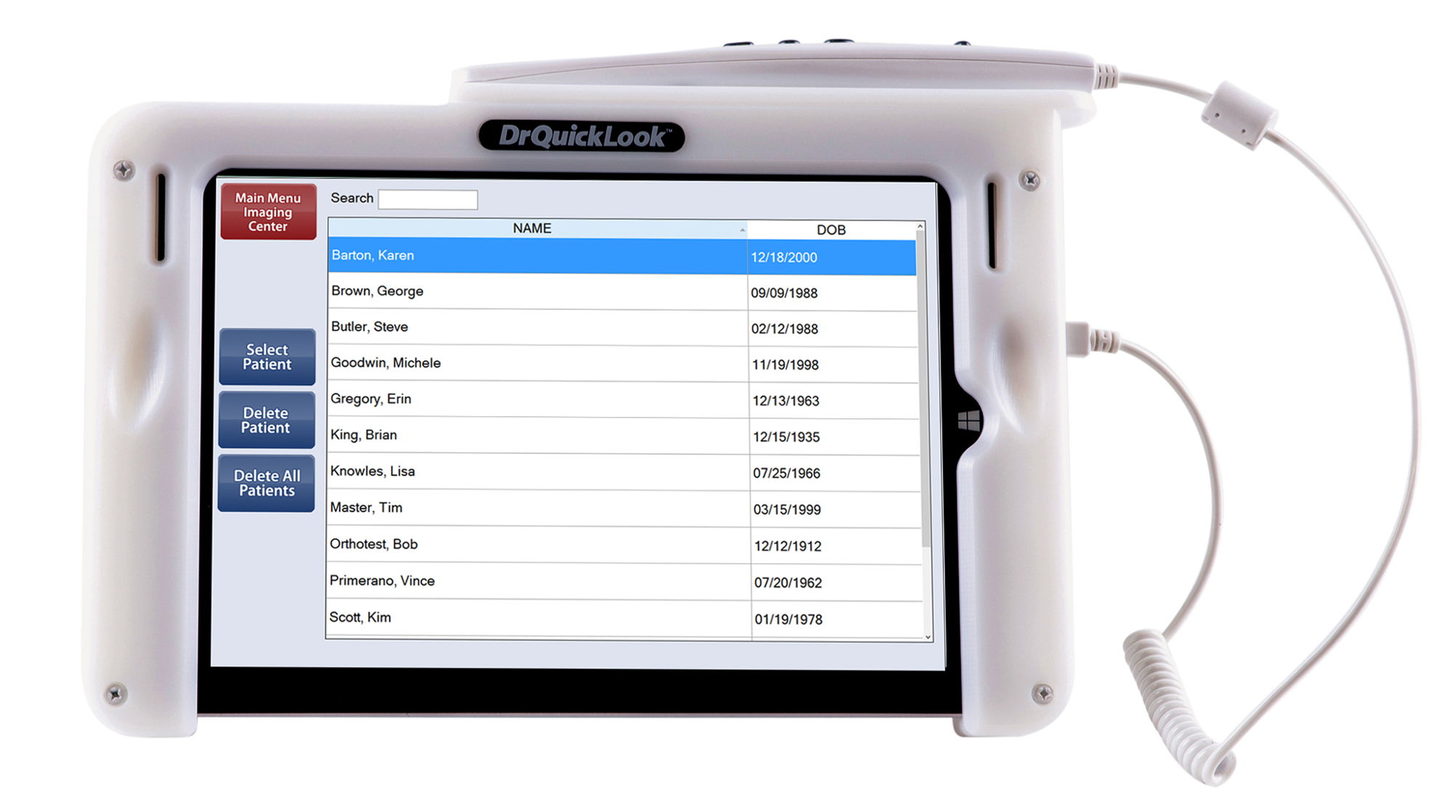 Find a patient in seconds with our easy one-touch search feature
The PDA Tablet database stores up to 5,000 patients by name and date-of-birth with tens of thousands of images
Your Practice, Your Choice
 Transfer patients by name with images to any Windows PC or Mac at your convenience, or use the PDA as your permanent database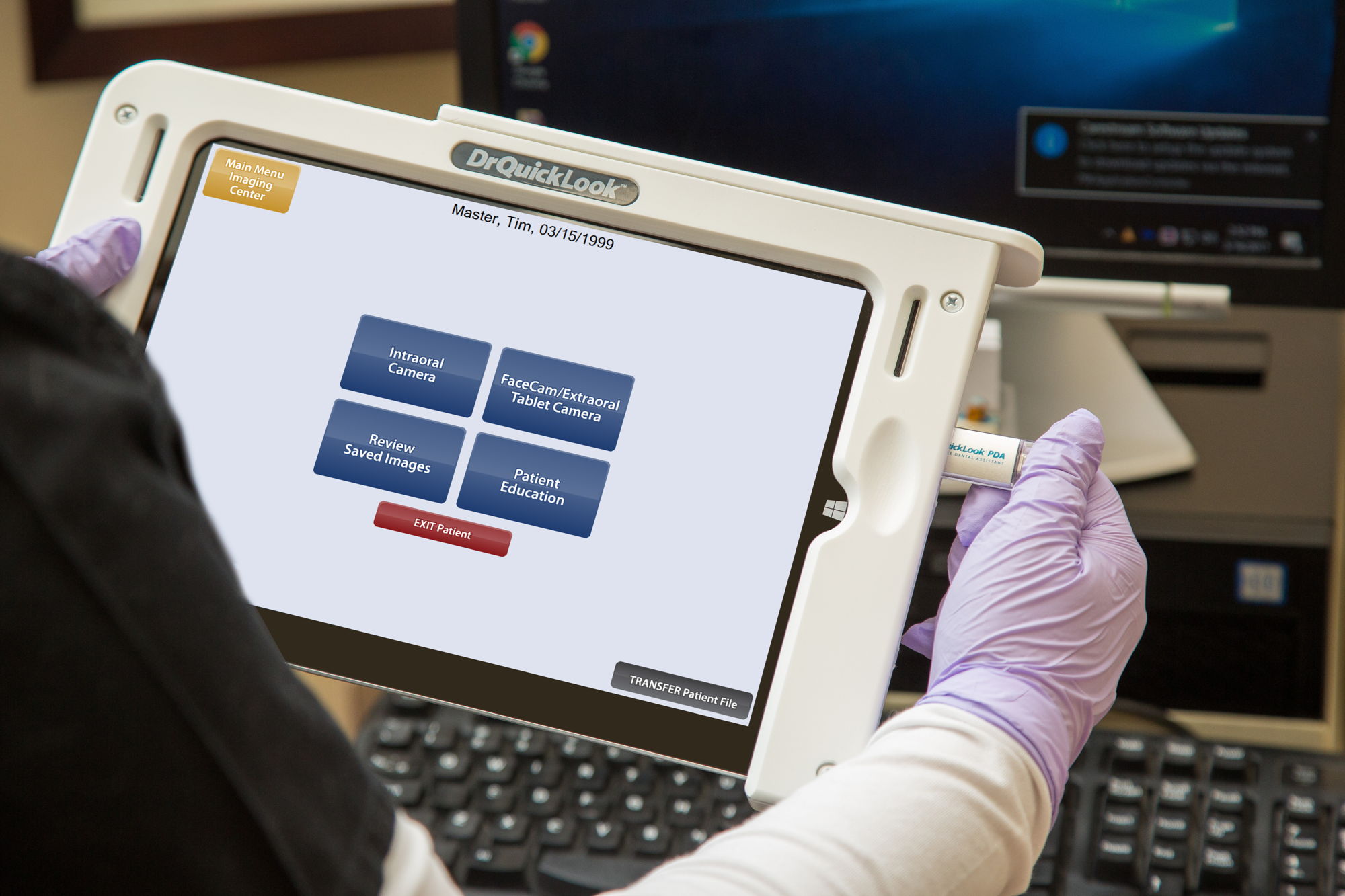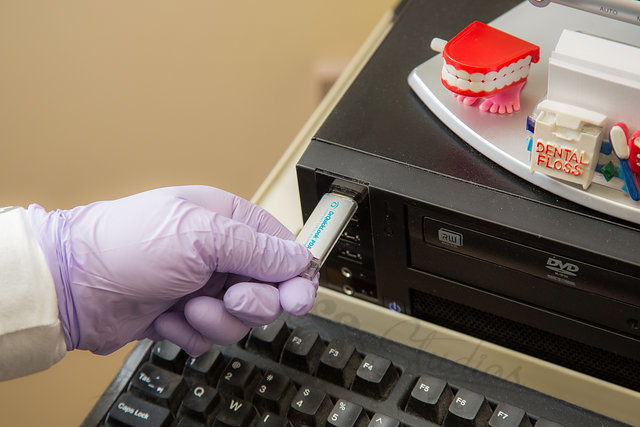 Transfer patient files in seconds with thumb drive for permanent storage.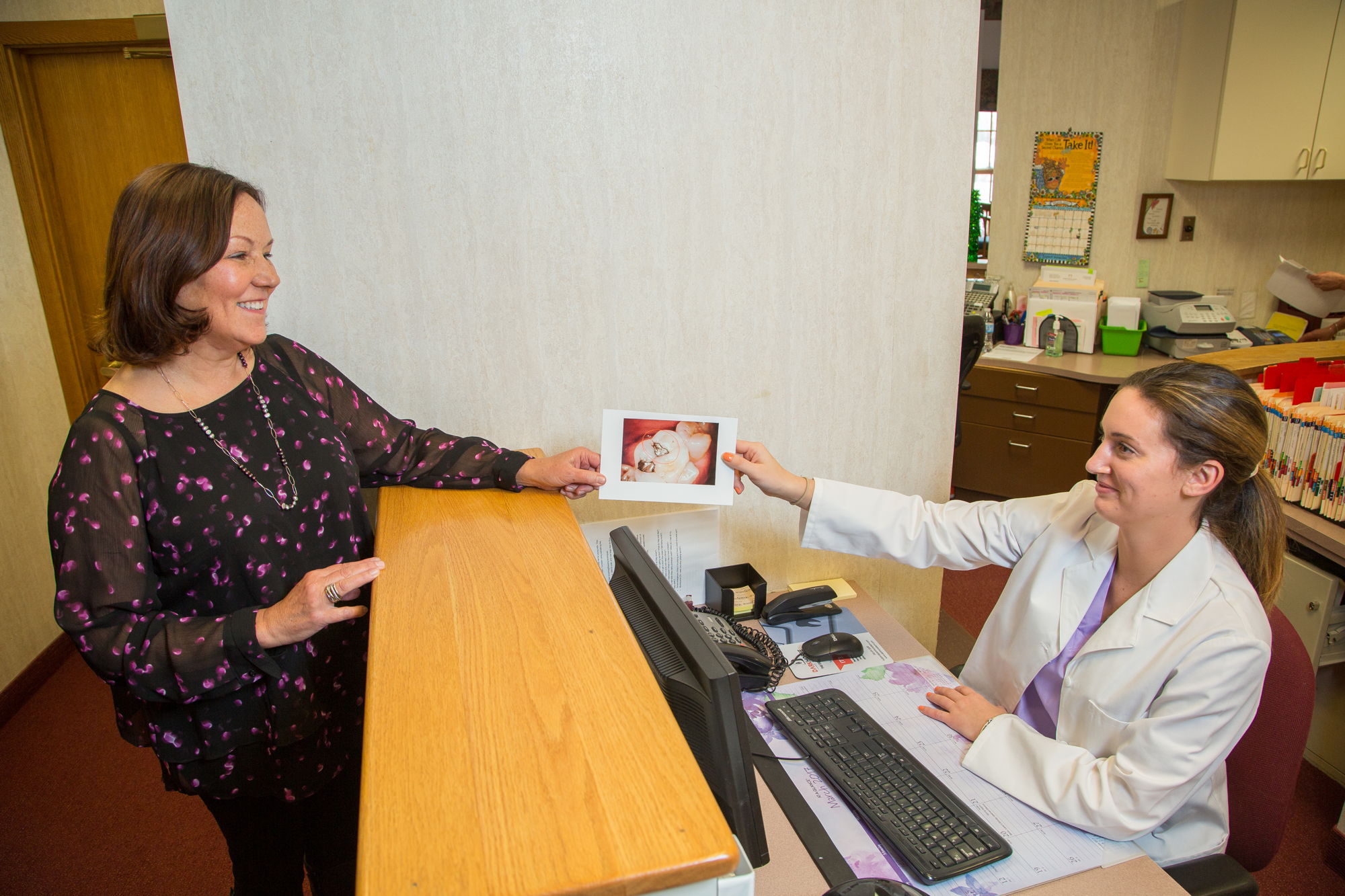 Print images for patients to take home
E-mail images to patients for reference
E-mail to specialists or referring dentists for permanent record

Attach images to insurance claims
Use the DrQuickLook PDA Tablet to educate patients and protect your practice. 
Upgrade the PDA Chairside Tablet to include
over 60 patient education videos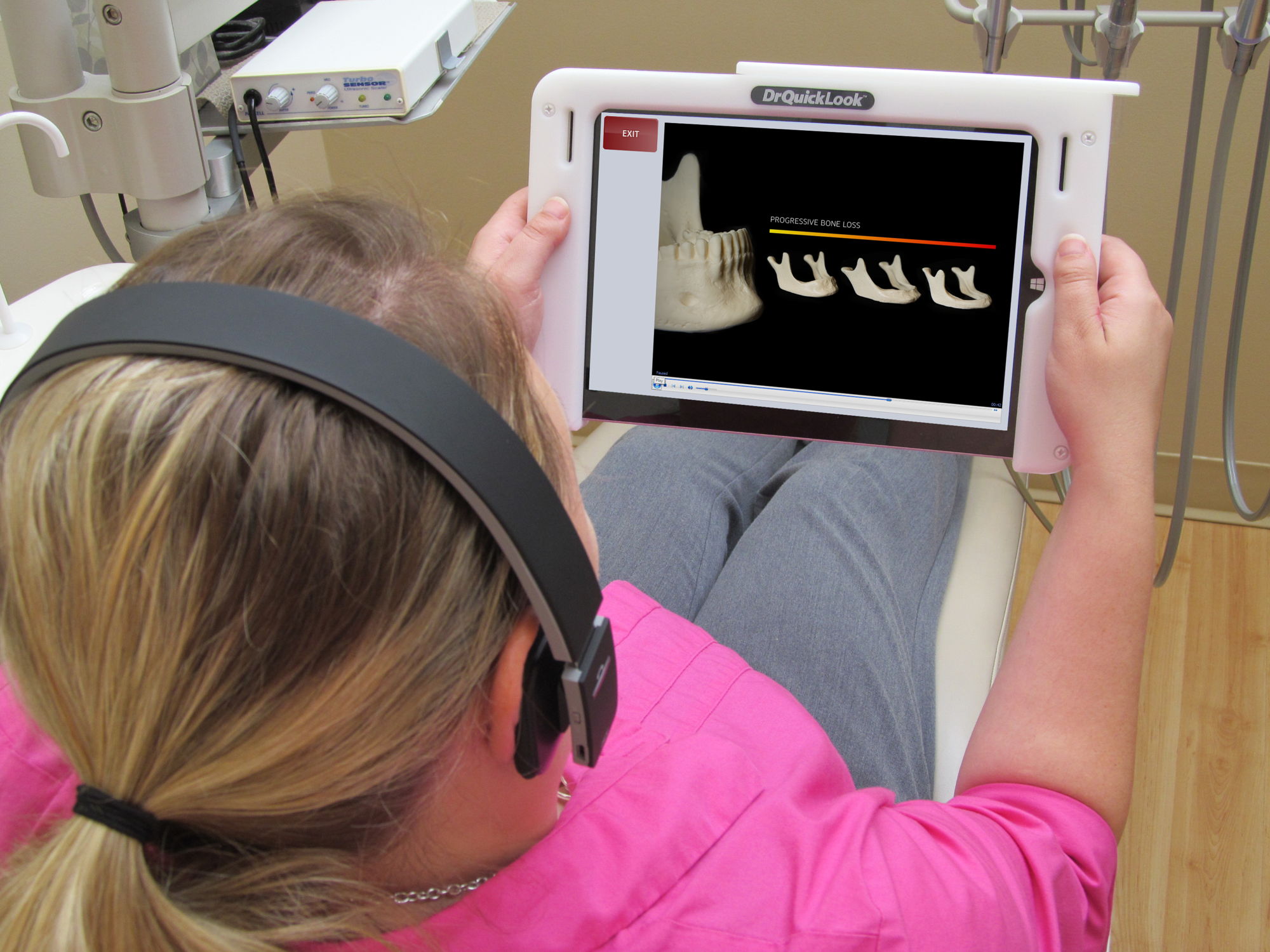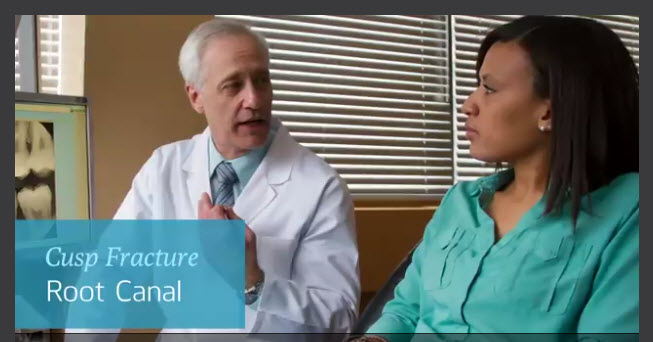 High definition patient education videos are perfect for consistent, reliable information.
Every PDA Tablet includes clinical videos in
English and Spanish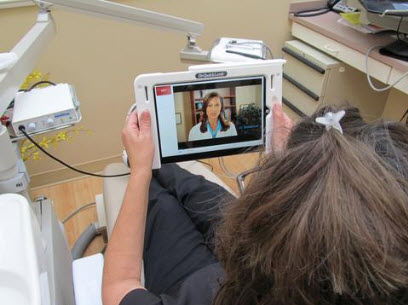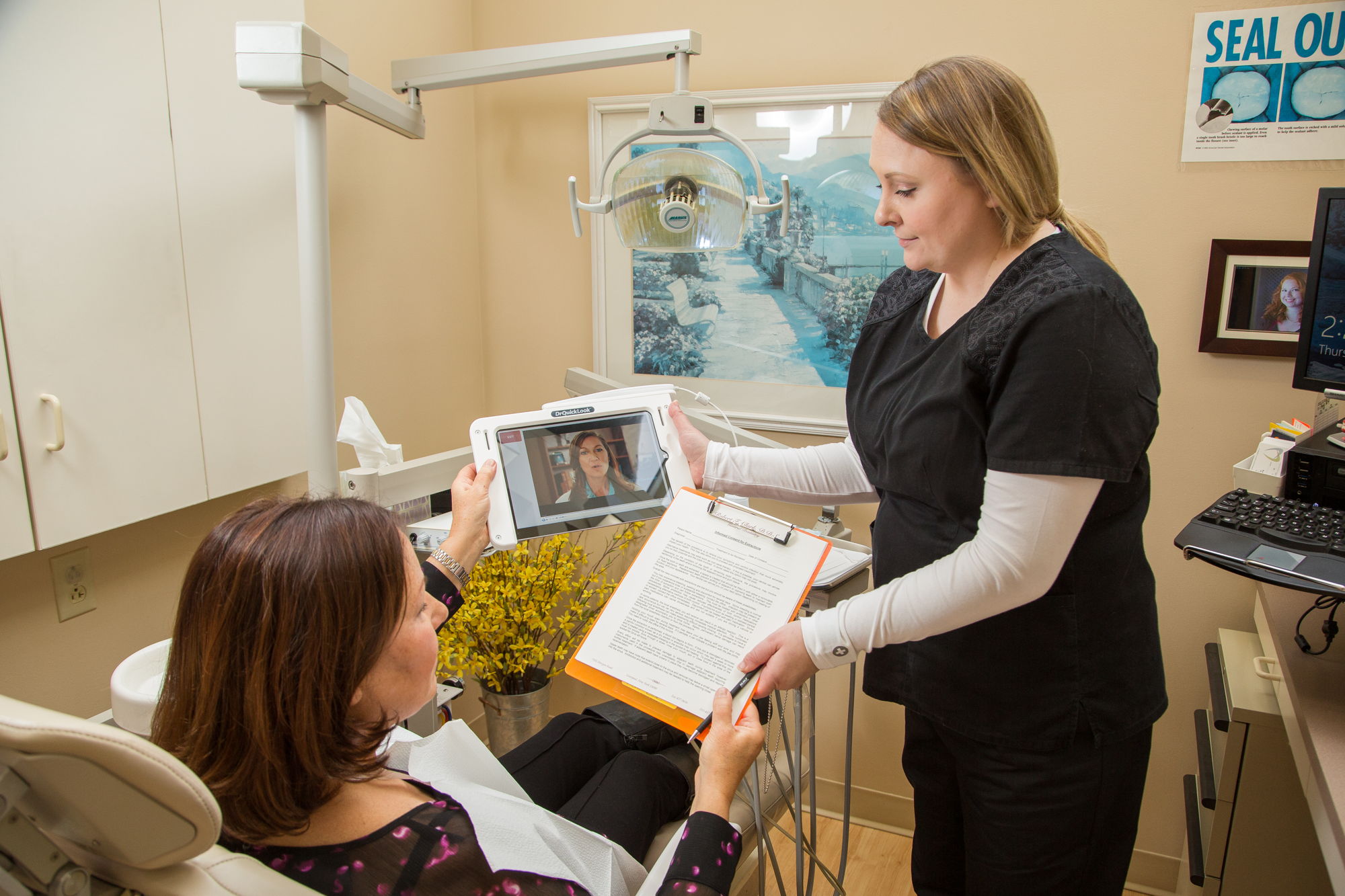 Protect yourself with legally consistent informed consents and post-op videos. Includes matching documents to sign.
Uniquely portable to fit every situation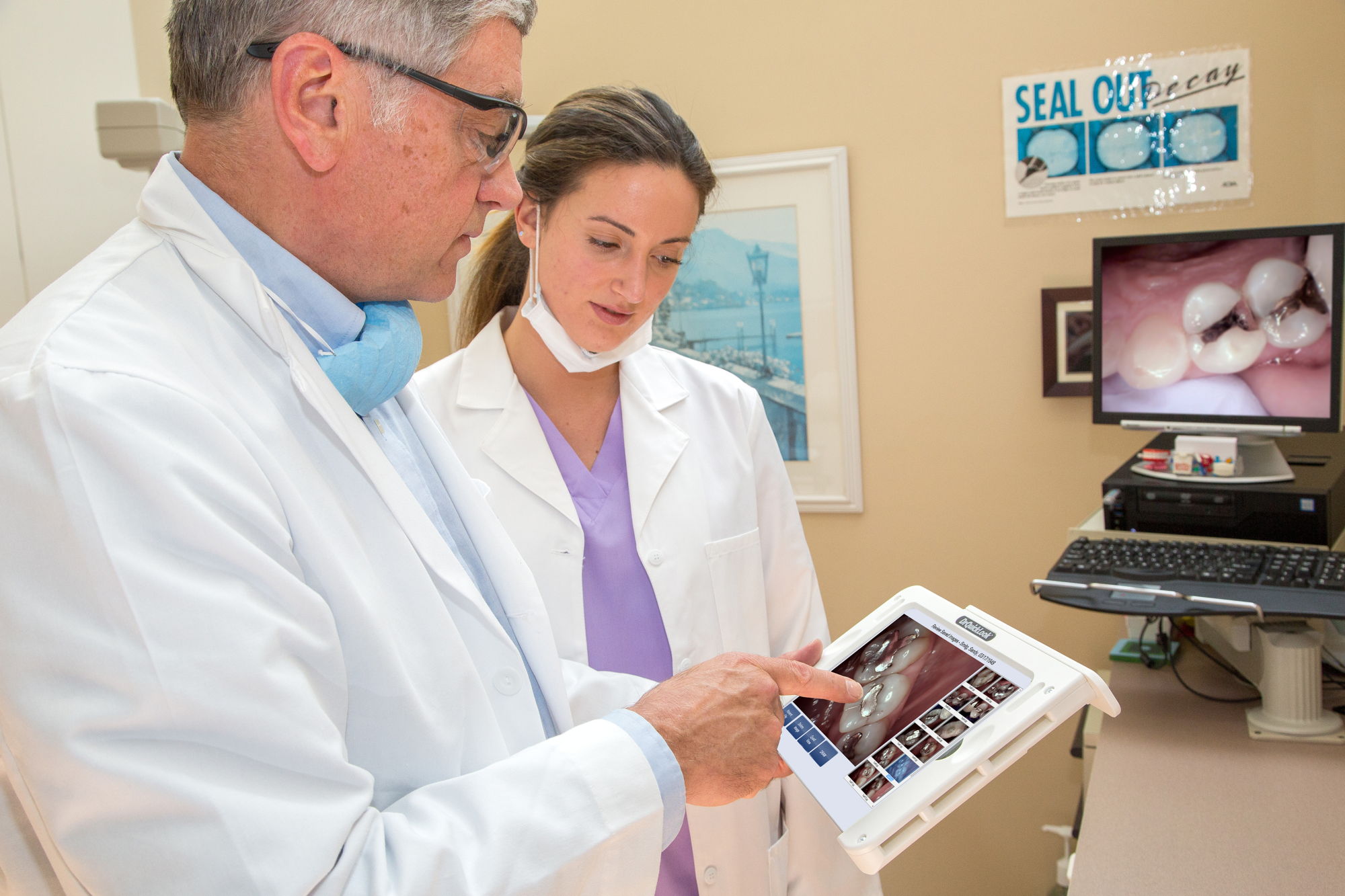 Peer-to-peer consultations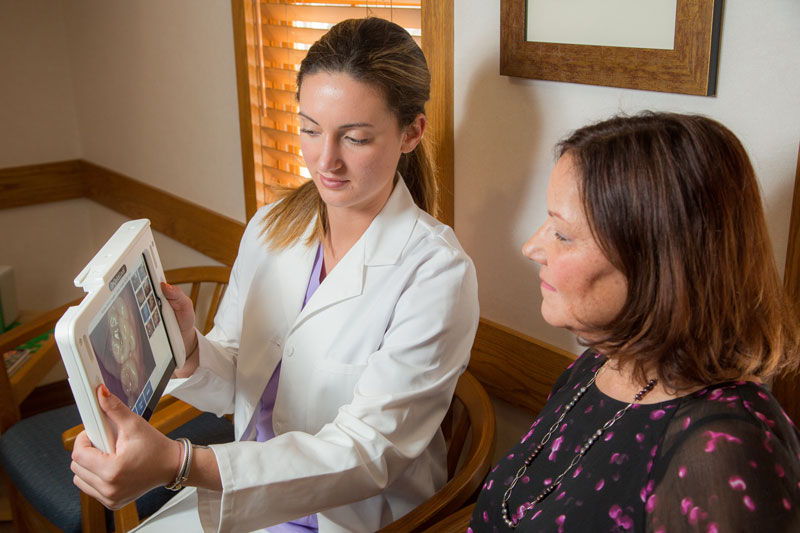 Review with parent in waiting room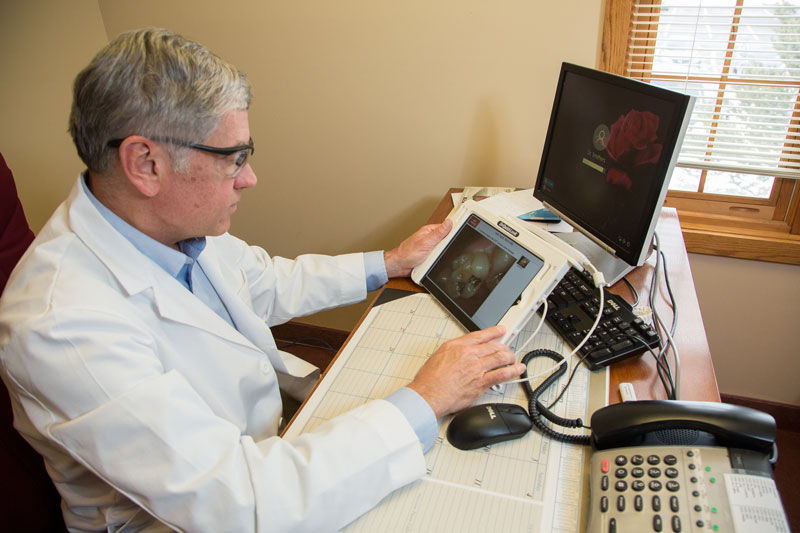 Review in your private office
Convert traditional x-ray films to digital images and save in the patient's PDA file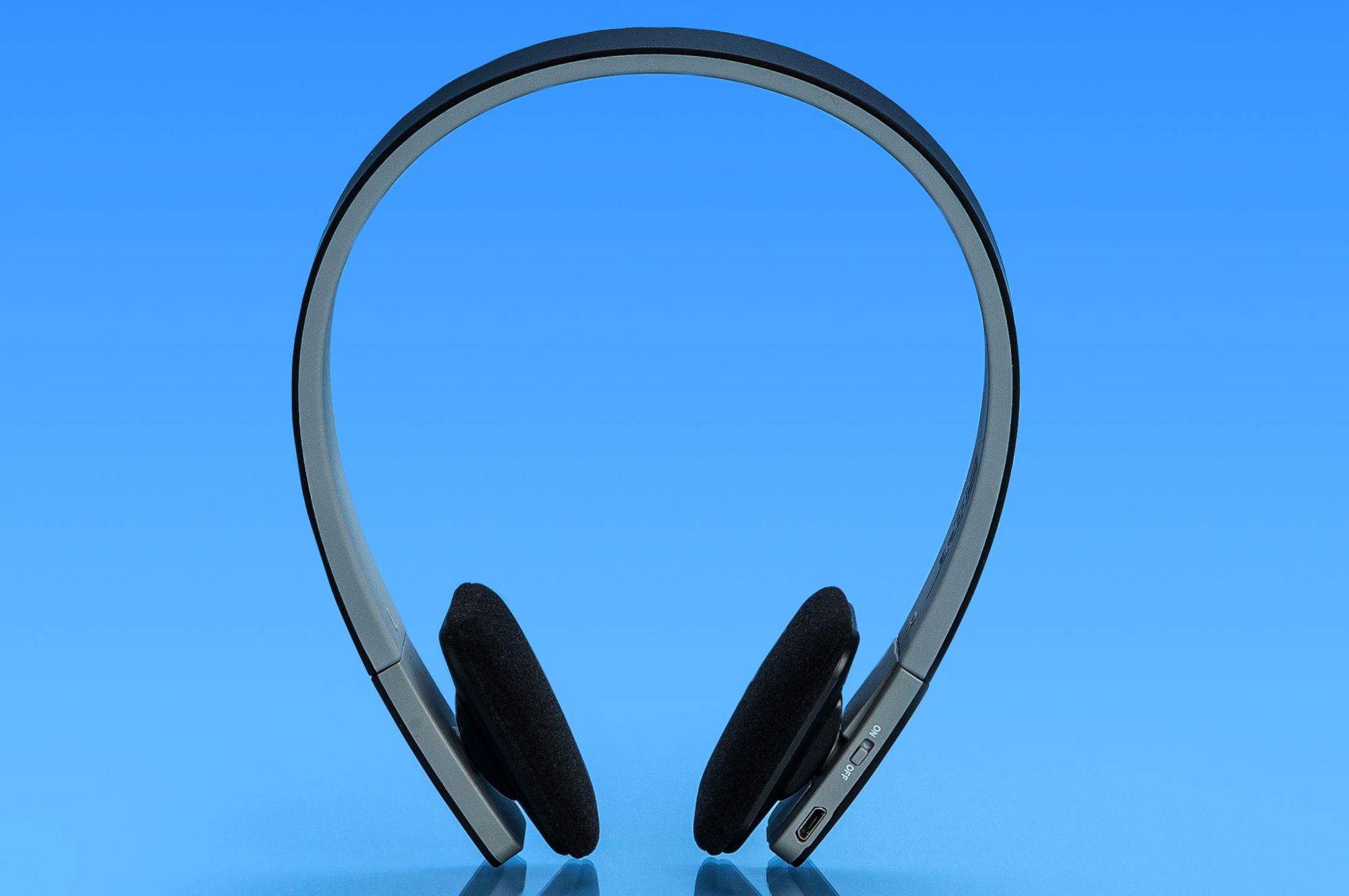 Wireless headsets for private listening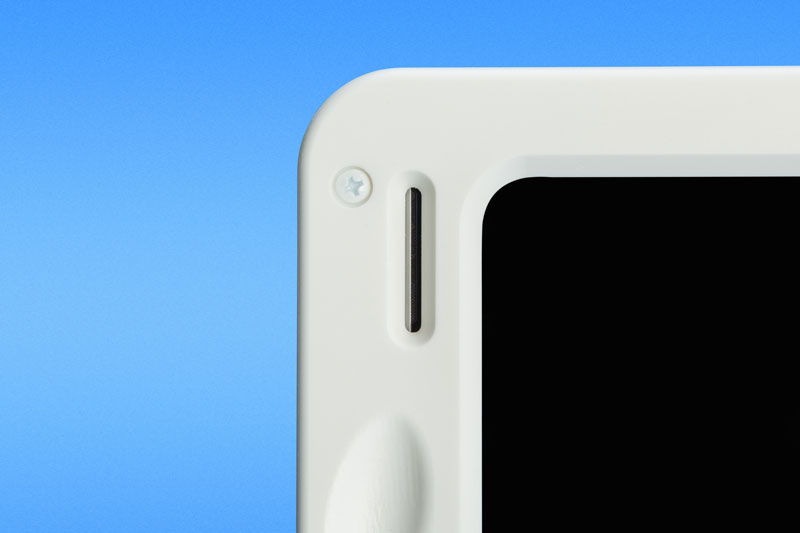 Onboard speakers if your patient prefers
10.8" Fully featured Microsoft Windows tablet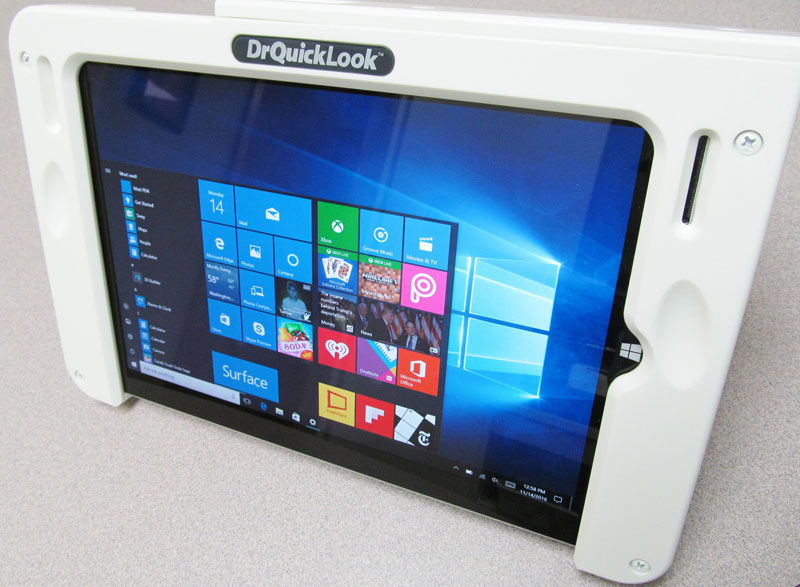 The PDA is a fully featured Wi-Fi Windows tablet that will accommodate internet access to:
Patient financing sites such as Care Credit or Lending Club
Dental sites such as whatimplantisthat.com 
Music
Weather
E-mail
So much more based on your own imagination