Using paper charts?
No computers in your operatories?
Using one primary computer?
No need to change anything
Upgrade your office today
No need to spend money or time on new practice software, computers or timely staff training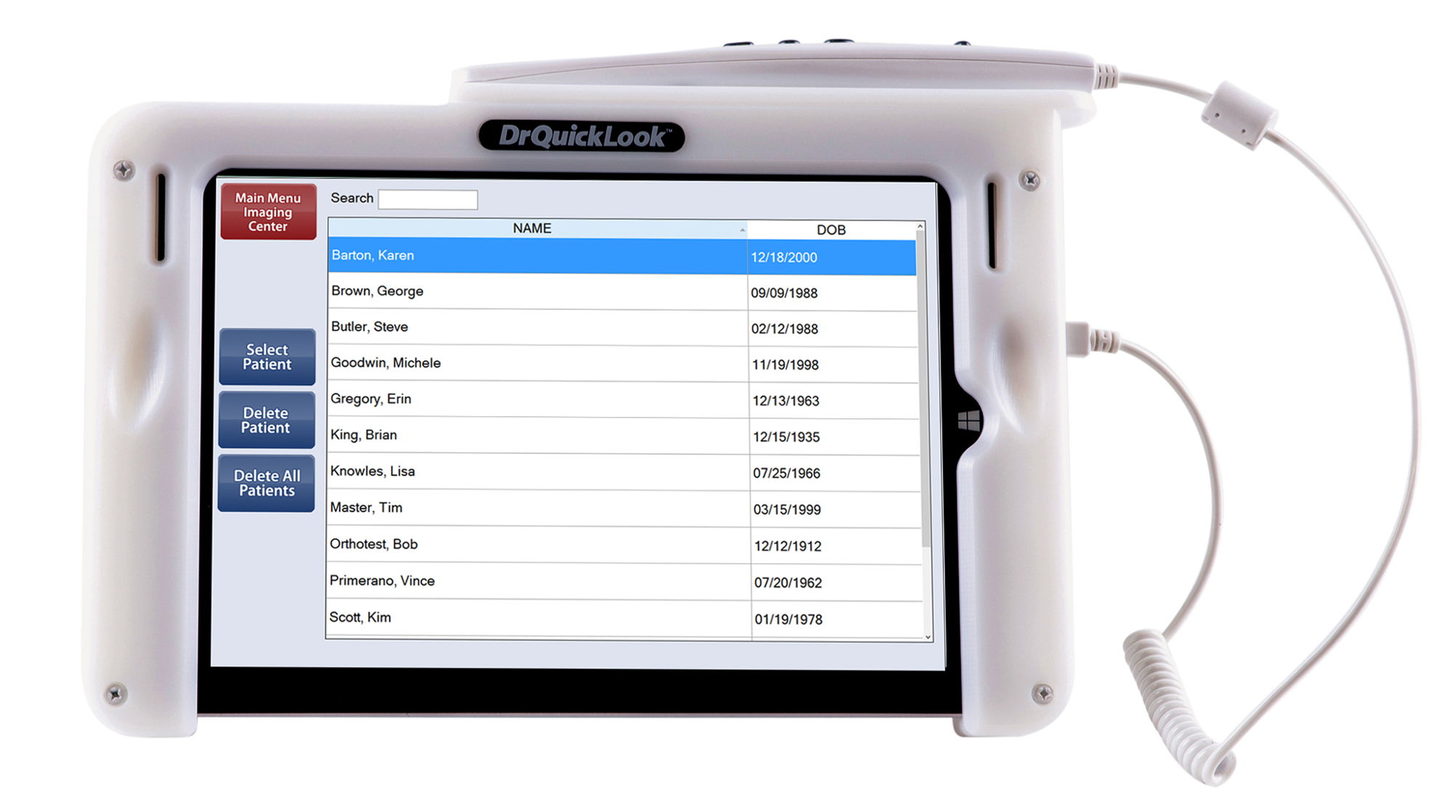 Password protected find a patient with one-touch search feature
The PDA Tablet database stores up to 5,000 patients by name and date-of-birth with tens of thousands of images
Your Practice, Your Choice
 Transfer patients by name to any Windows PC or Mac with or without practice software at your convenience, or use the PDA as your permanent database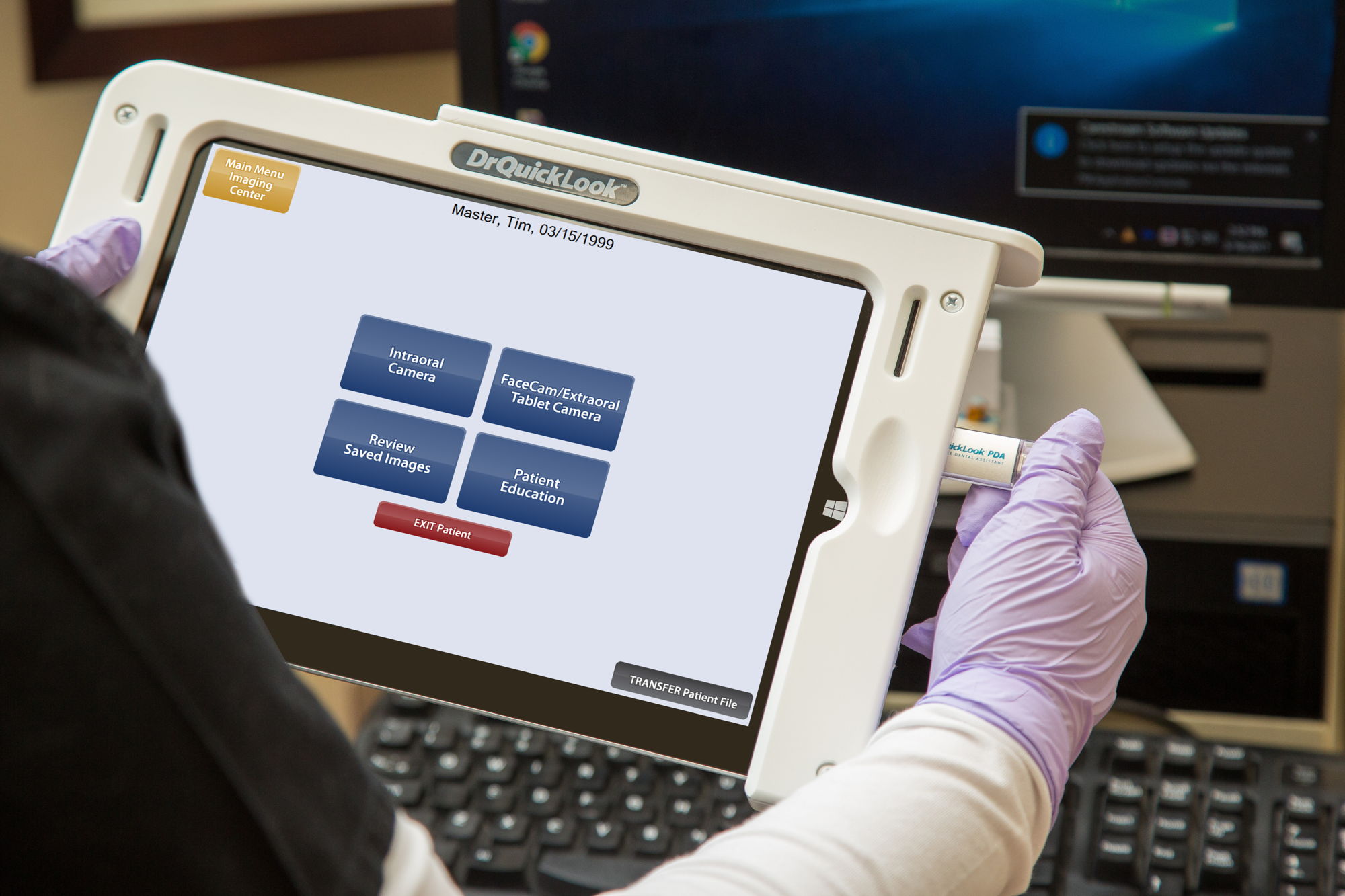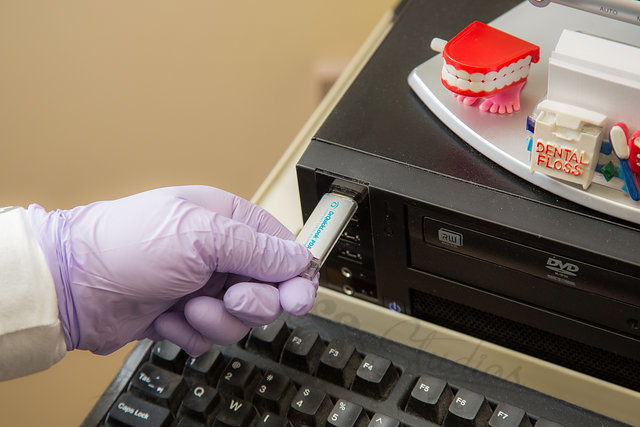 Transfer patient files in seconds with thumb drive for permanent storage.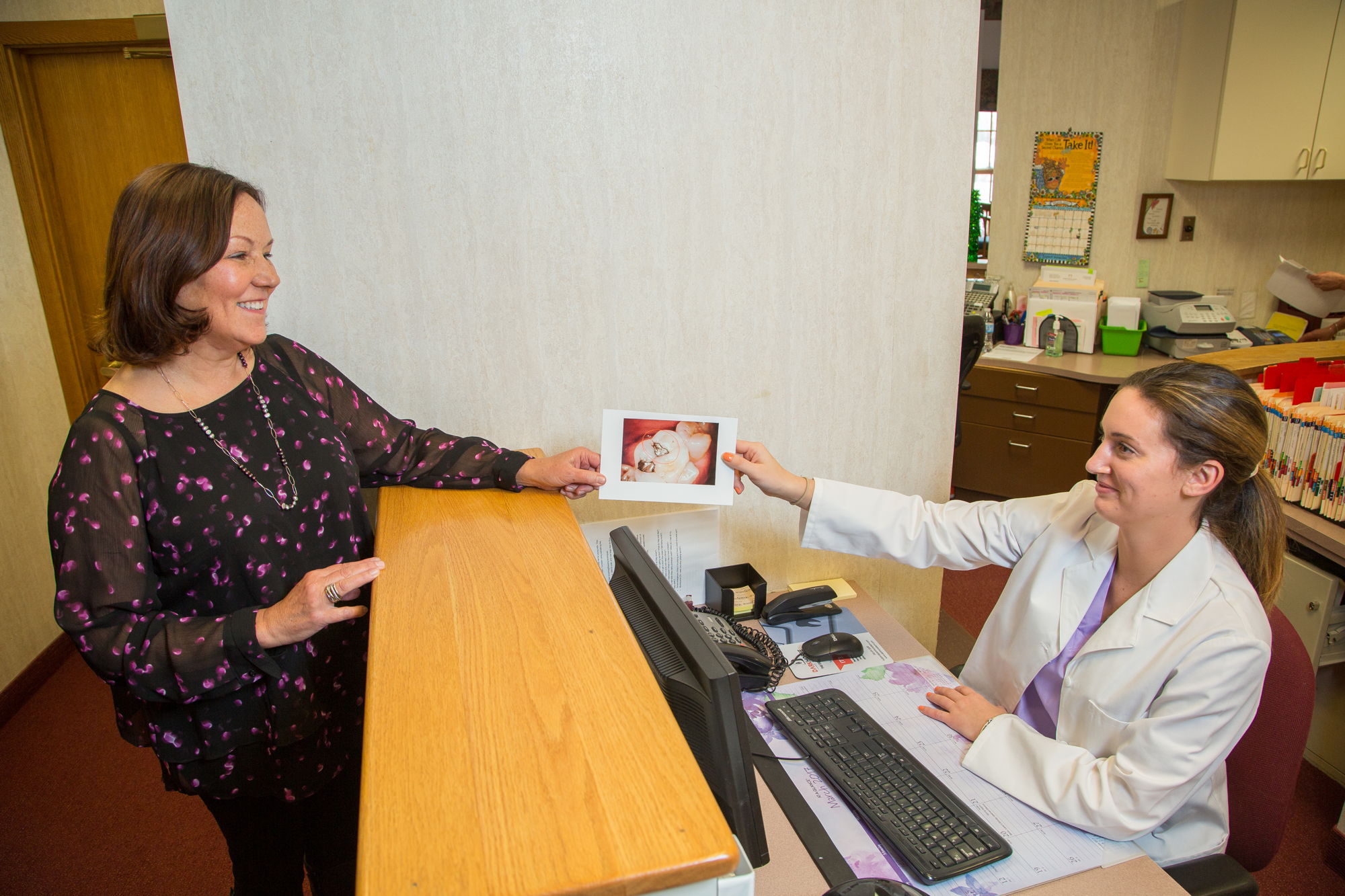 Print images for patients to take home
E-mail images to patients for reference
E-mail to specialists or referring dentists for permanent record

Attach images to insurance claims
10.8" Fully featured Microsoft Windows tablet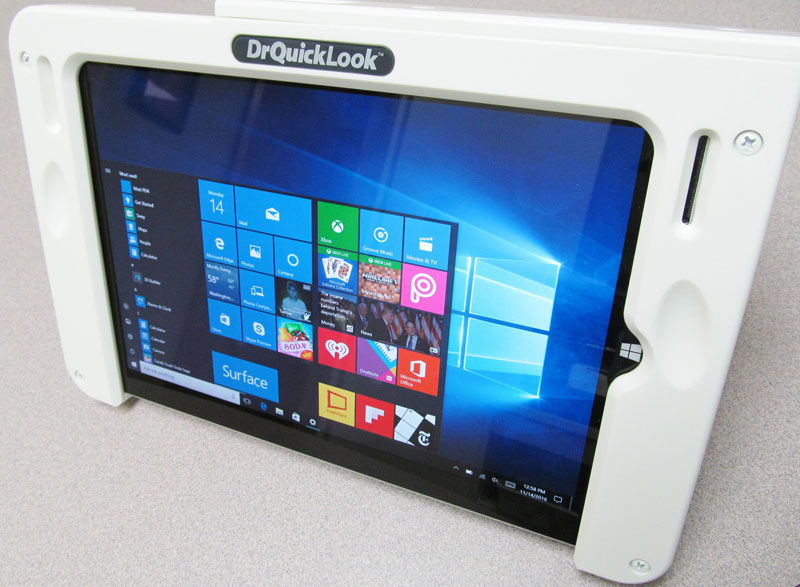 The PDA is a fully featured Wi-Fi Windows tablet that will accommodate internet access to:
Patient financing sites such as Care Credit or Lending Club
Dental sites such as whatimplantisthat.com 
Music
Weather
E-mail
So much more based on your own imagination