No software required to transfer patient files to Windows or Mac computers
Works with ANY computer and ANY practice software
Not using practice software?
It's easy. Just create a new folder on your computer in Documents called, DrQuickLook Patients.
Use included thumb drive to transfer one or all patients by name and date-of-birth.
It's easy. Transfer one or all patients to the included thumb drive.  
Next, insert into your computer, open patient's electronic chart and import for permanent storage.
You don't have to be computer savvy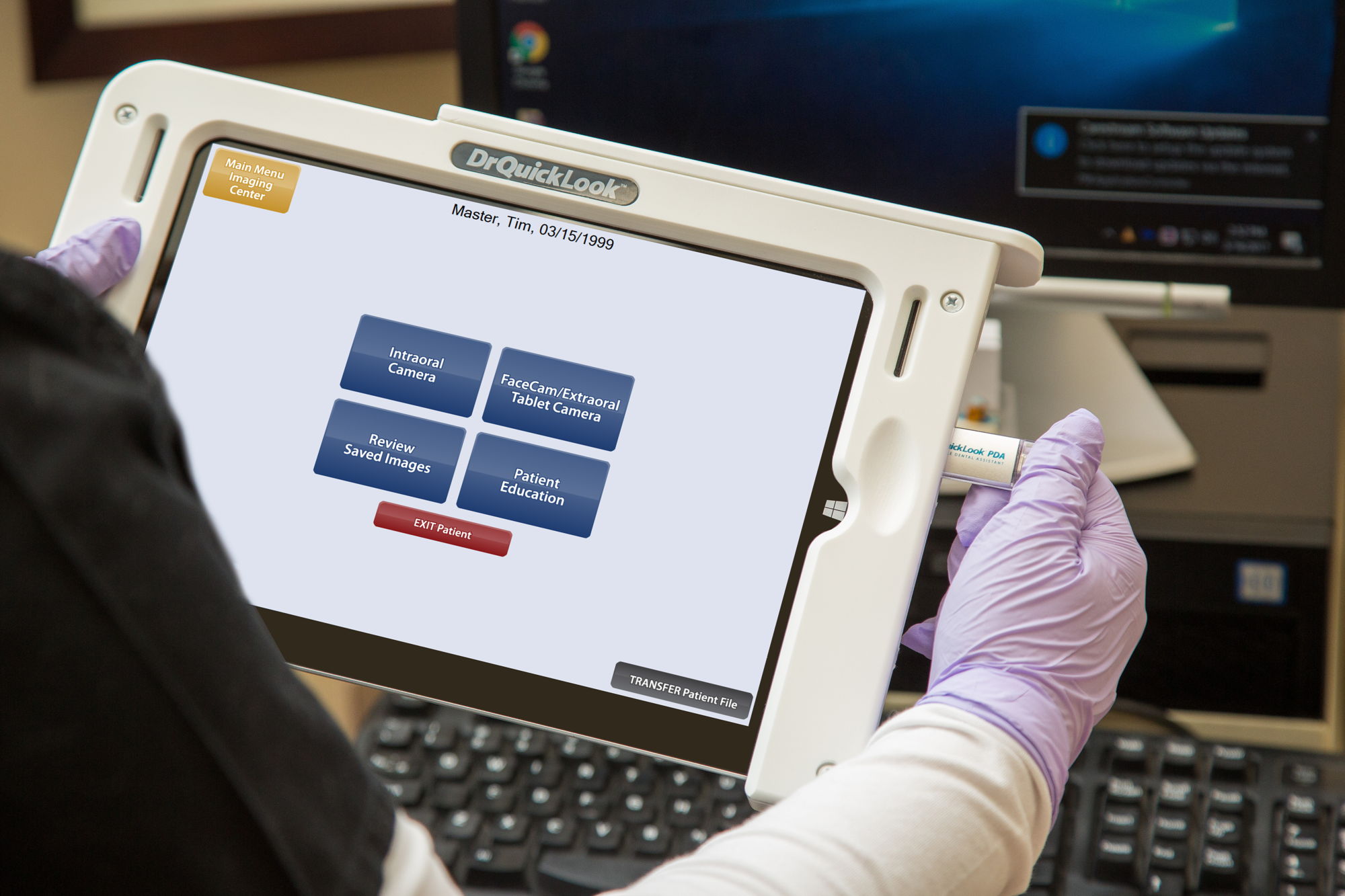 One-touch transfer to included thumb drive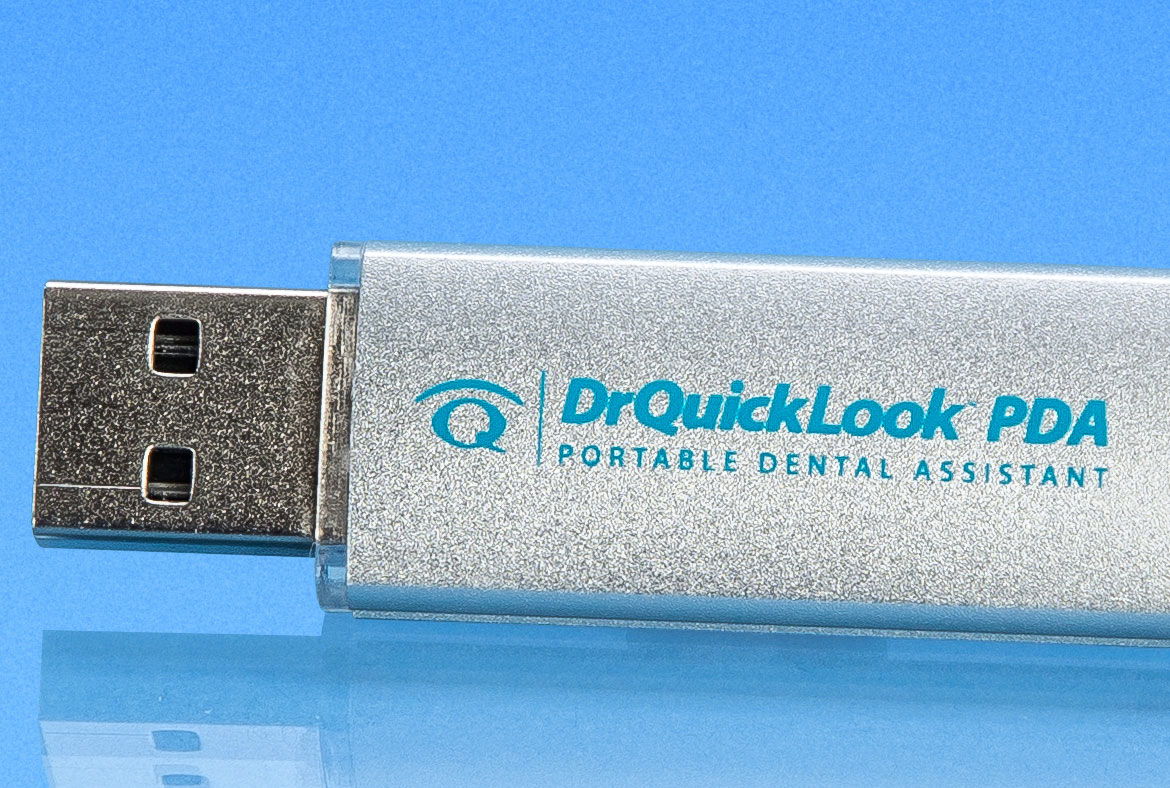 Save one or all patients on thumb drive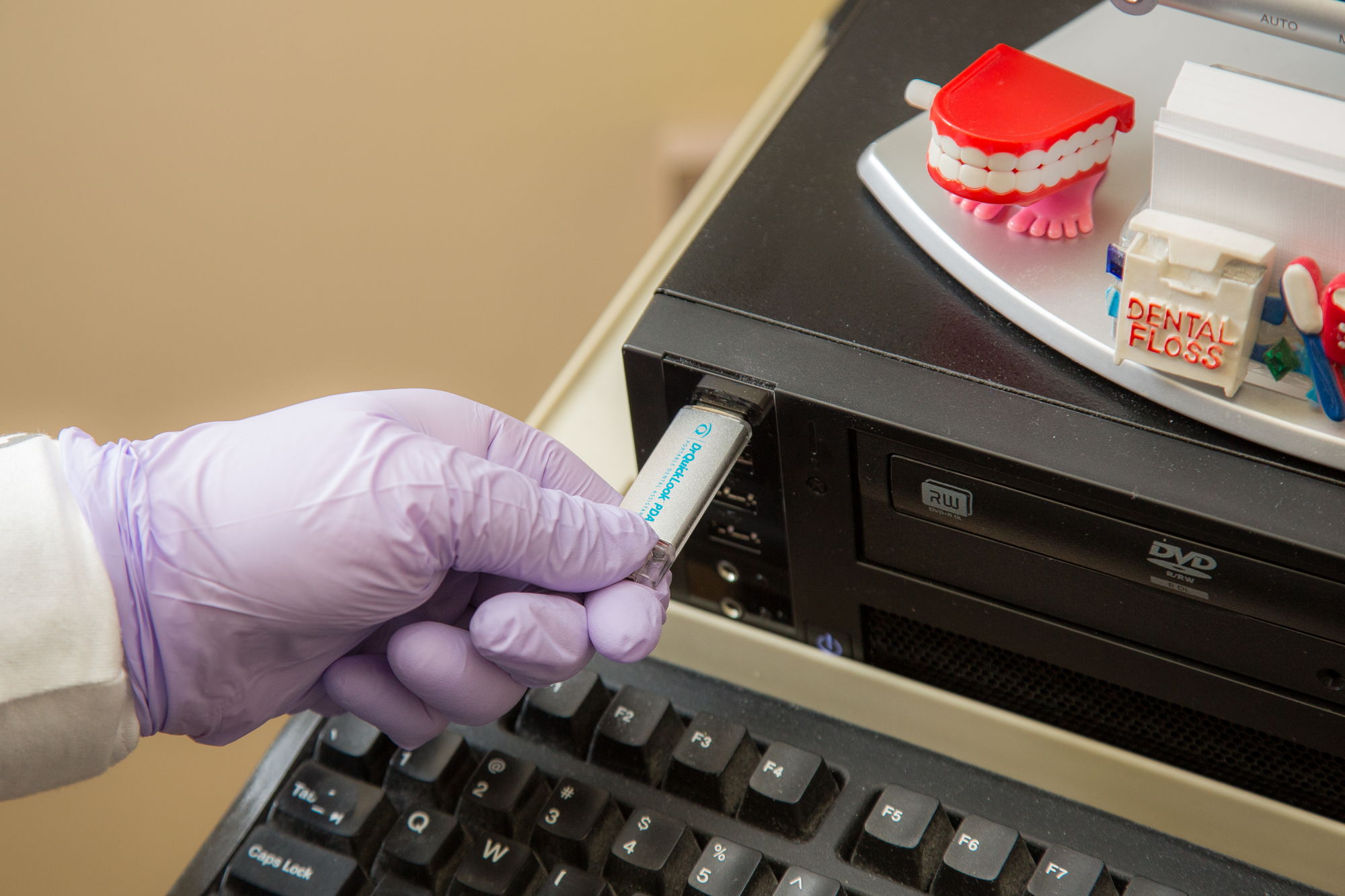 Standard thumb drive works with any computer
Patient files will remain on PDA Tablet until you decide to delete them, and are also stored onto your computer.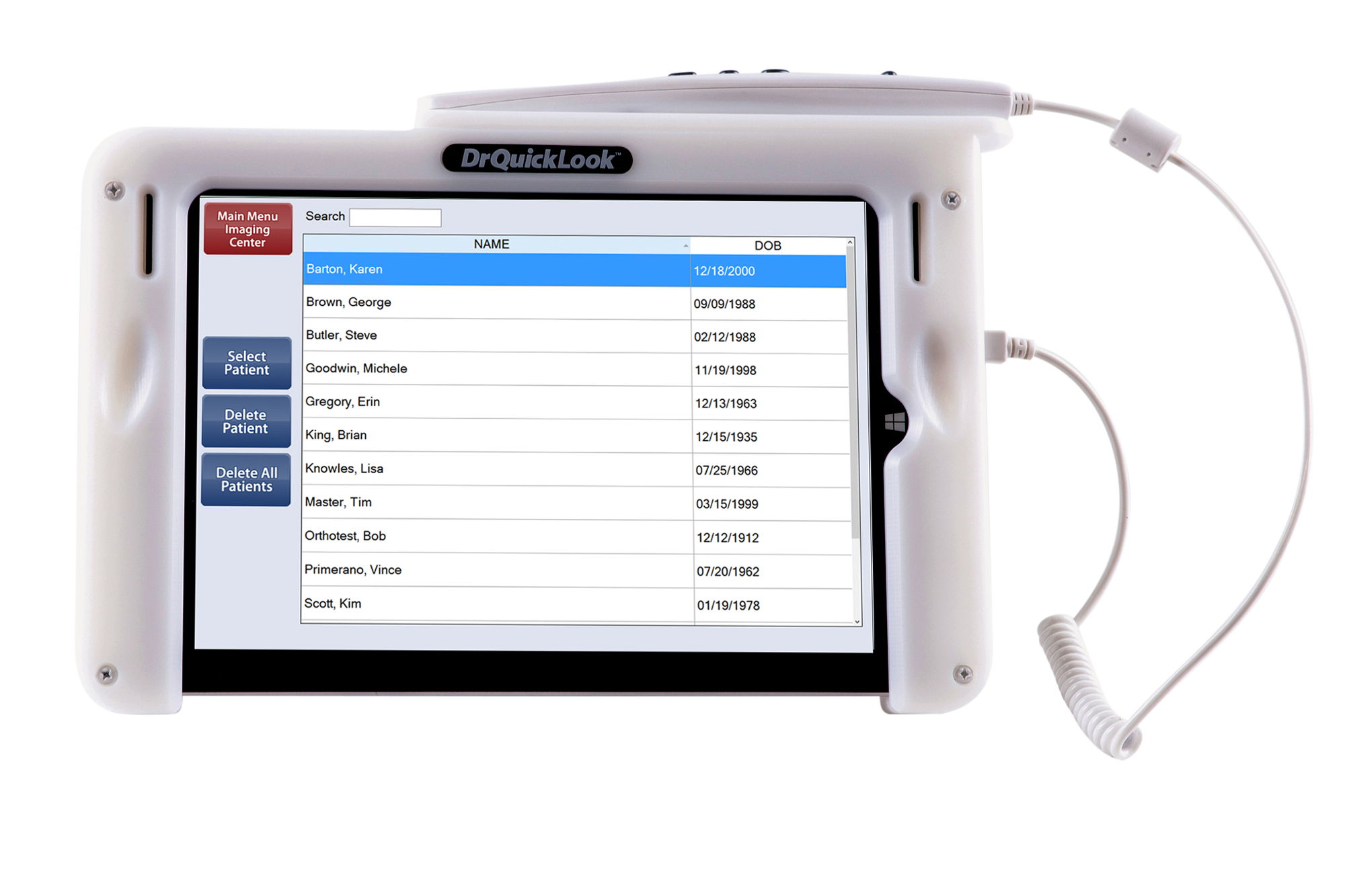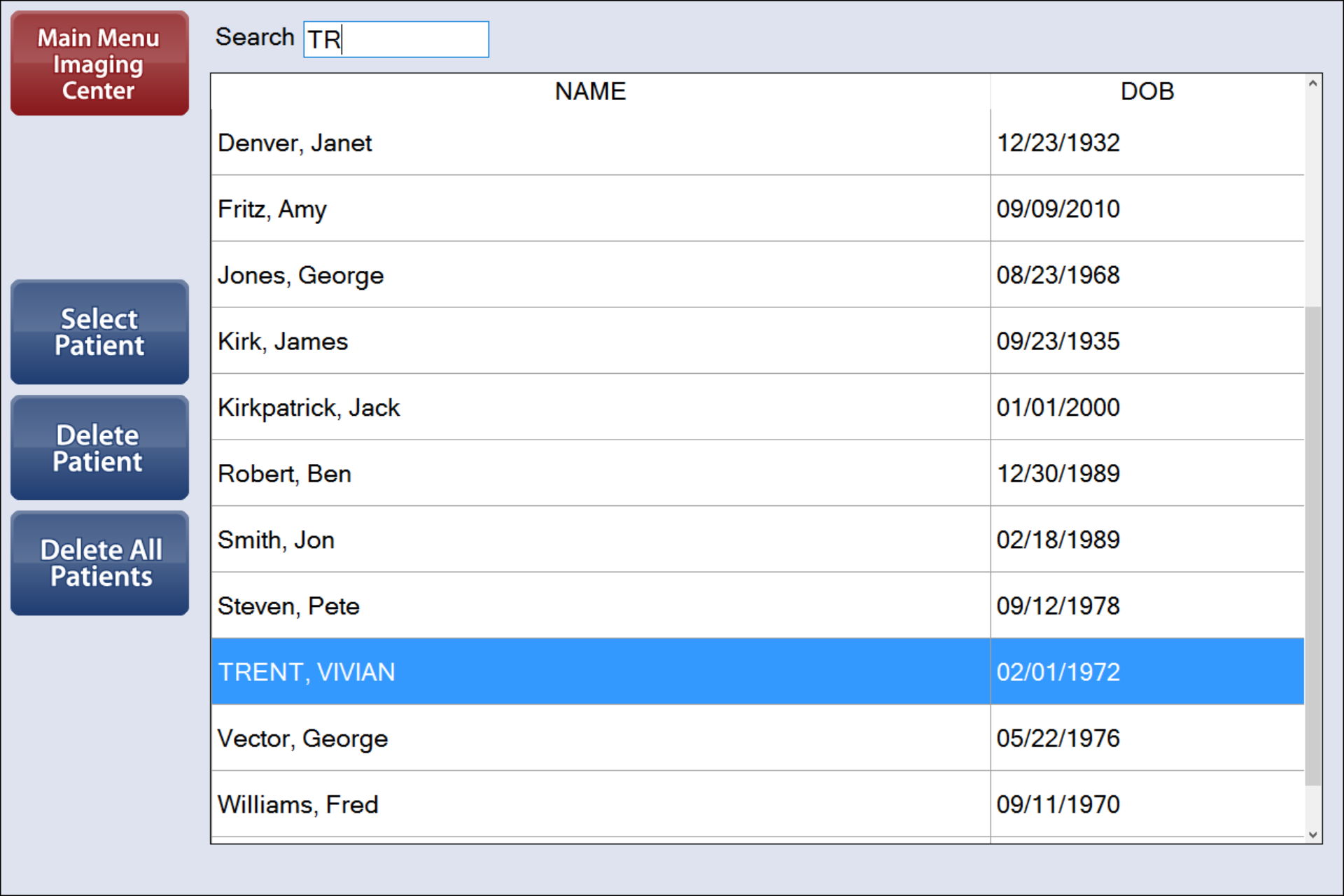 Search patients by name to add, delete or show a patient images from a previous appointment. This feature can be set to "password protected".